6 Highest-Paying Costco Jobs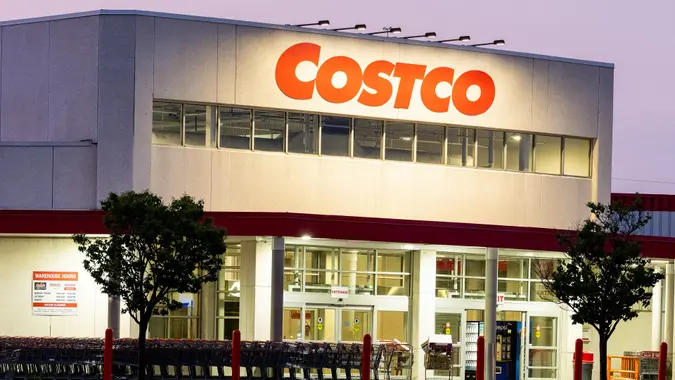 Steven_Kriemadis / iStock.com
Costco is known not just for its warehouse shopping experience but also for its reputation as a great employer. From the frontline positions in their warehouses to corporate leadership roles, Costco offers competitive salaries and benefits that stand out in the retail industry. If you're considering a career with this company, here are some of the highest-paying jobs you might want to consider.
1. Warehouse Store Manager
Salary Range: Warehouse store managers can make more than $100,000, with the potential to earn even more with bonuses.
Job Responsibilities: The warehouse store manager is responsible for the day-to-day operations of a Costco location. They oversee everything from employee management to sales goals, ensuring the store runs smoothly and profitably.
2. Pharmacy Manager
Salary Range: $130,000 to $150,000 or more, depending on location and experience.
Job Responsibilities: As the head of the pharmacy department, pharmacy managers are responsible for supervising staff, managing inventory, and ensuring compliance with local, state, and federal regulations. They also consult with customers about medications and work with insurance companies to process claims.
3. IT Manager
Salary Range: $110,000 to $150,000, depending on experience and specialization.
Make Your Money Work Better for You
Job Responsibilities: Costco's IT managers are crucial for keeping the company's vast digital infrastructure running. These professionals manage software development, data management, cybersecurity, and more.
4. Buyer
Salary Range: $100,000 to $140,000
Job Responsibilities: Buyers play a pivotal role in what products appear on Costco's shelves. They analyze market trends, negotiate with suppliers, and determine which items the company should stock. Their choices directly impact the company's profitability and customer satisfaction.
5. Senior Accountant
Salary Range: $80,000 to $110,000
Job Responsibilities: Senior accountants at Costco handle a range of financial tasks, including preparing financial statements, analyzing business operations, and ensuring tax compliance. They play a crucial role in the company's financial health.
6. Licensed Optician
Salary Range: $60,000 to $90,000
Job Responsibilities: Operating within the Costco Optical departments, licensed opticians help customers select eyewear, fit glasses, and ensure that prescriptions are correctly filled. Their expertise ensures customers have the best vision solutions tailored to their needs.
Benefits Beyond Base Salary
While these positions come with competitive base salaries, Costco's overall compensation packages can significantly increase an employee's total earnings.
Bonus Programs. Many higher-level positions come with performance-based bonuses that can substantially boost the total annual pay.
Stock Options. Some roles qualify for stock options, giving employees a share in the company's financial success.
Benefits. Costco is known for its generous benefits, including health insurance, retirement plans, and even scholarships for employees' children.
Make Your Money Work Better for You
The Bottom Line
If you're seeking a lucrative career with a company known for valuing its employees, Costco offers numerous high-paying positions across various departments. Beyond the competitive salaries, the company's culture, benefits, and growth opportunities make it a top choice for professionals in the retail and corporate sectors. Whether you're passionate about customer service, have a knack for numbers, or possess expertise in a specialized field, there's likely a well-compensated position at Costco waiting for you.
Editor's note: This article was produced via automated technology and then fine-tuned and verified for accuracy by a member of GOBankingRates' editorial team.
More From GOBankingRates