19 Highest-Paying Part-Time Jobs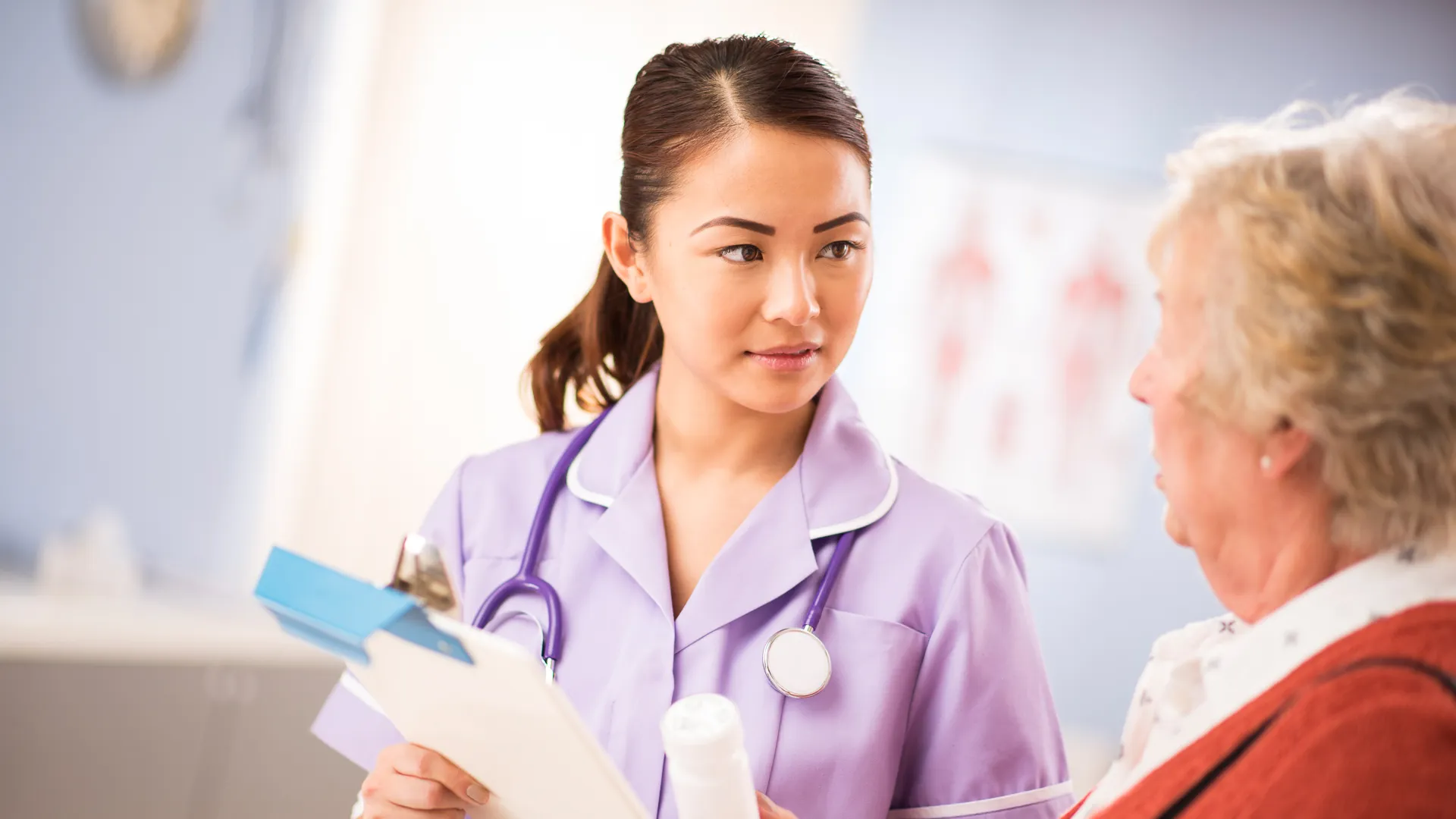 The goal for most people is to land a well-paying full-time job. In 2015, 68 percent of the country's workforce had full-time jobs, according to the U.S. Bureau of Labor Statistics. While working a full-time job is typical, it's not the only way to earn a living. In fact, there are some part-time jobs that offer particularly good salaries.
Some occupations offer part-time wages that are significantly higher than the federal minimum wage of $7.25. The BLS identified 19 part-time jobs – where employees worked between one and 34 hours a week – that pay more than $20 an hour, based on results from its National Compensation Survey. If you don't want to be a slave to your work, learn more about high-paying part-time jobs to boost your income.
19. Administrative Assistant
$20.15 an hour
Education required: High school diploma or equivalent
Administrative assistants work in just about every industry and perform a variety of secretarial duties. Responsibilities typically include scheduling appointments, assisting with staff meetings, creating memos, organizing files and providing general office support.
18. Insurance Sales Agent
$20.96 an hour
Education required: High school diploma or equivalent
Whether you're purchasing homeowner's insurance, life insurance, health insurance or long-term care insurance, you might seek guidance from an insurance sales agent. These employees help their clients prepare for worst-case scenarios by finding or customizing insurance programs to fit their needs. Sure, working as an insurance agent might be boring, but the pay is great.
Make Your Money Work Better for You
17. Mental Health and Substance Abuse Social Worker
$22.37 an hour
Education required: Bachelor's degree
Mental health and substance abuse social workers provides treatment options to those who suffer from mental health or substance abuse problems. These social workers focus on education and prevention, and many provide one-on-one therapy and group therapy sessions.
16. Licensed Practical and Licensed Vocational Nurse
$22.60 an hour
Education required: Post-secondary

non-degree award
Healthcare jobs are always in demand. In most states, the highest-paying job is in the medical profession. These professionals assist in a variety of medical facilities, including nursing homes, hospitals, doctor's offices and government facilities. They provide basic medical assistance under the guidance of a doctor or nurse. Duties include checking blood pressure, changing bandages and keeping track of health records.
15. Adult Basic and Secondary Education Literacy Teacher
$23.01 an hour
Education required: Bachelor's degree
These teachers specialize in remedial education and instruct older youths and adults. Their jobs entail helping students prepare for general education development tests, or helping students learn English as a second language.
14. Librarian
$23.26 an hour
Education required: Master's degree
Librarians work in public and private schools, colleges and municipal libraries. They might teach classes about information resources, organize library materials, manage the library's budget, or help library visitors conduct research. Getting an advanced degree is one of many ways to increase your income.
13. Radiologic Technologist
$25.65 an hour
Education required:

Associate degree
Radiologic technologists are employed by doctor's offices, hospitals and care centers. Duties include operating imaging machines to produce X-rays and CAT scans, which help doctors diagnose conditions.
Make Your Money Work Better for You
12. Dietitian and Nutritionist
$26.56 an hour
Education required: Bachelor's degree
Dietitians and nutritionists are experts in diet, food and nutrition. They provide nutritional guidance to improve patients' health and well-being. This guidance includes helping patients adopt healthier eating habits. They also make special diet recommendations.
11. Physical Therapist Assistant
$26.75 an hour
Education required: Associate degree
Physical therapist assistants work under the direction of a physical therapist and are employed by hospitals, nursing care facilities and clinics. They help facilitate a patient's recovery from injury or illness by working with a physical therapist to develop and implement treatment plans.
10. Respiratory Therapist
$29.35 an hour
Education required: Associate degree
Respiratory therapists work alongside nurses, doctors, surgeons and medical assistants in healthcare facilities. They care for patients with respiratory problems, including those who suffer from asthma and emphysema. These therapists monitor patients who have cardiopulmonary disorders, assist with their treatment and instruct patients on how to use certain respiratory equipment.
9. Management Analyst
$29.71 an hour
Education required: Bachelor's degree
Management analysts provide a valuable service to business owners and company managers. Through consultation services, they help organizations develop strategies to become more profitable. These analysts identify problems within companies and then devise solutions to improve their performances. Working as a consultant is a great high-paying career — and it won't kill you.
8. Diagnostic Medical Sonographer
$31.73 an hour
Education required: Associate degree
Diagnostic medical sonographers, also called ultrasound technicians, are medical professionals who help doctors diagnose and monitor different conditions. They operate ultrasound machines, which are imaging devices that use high-frequency sound waves to create pictures of the body's interior. Major healthcare systems across the U.S. are looking to fill jobs like ultrasound technician.
Make Your Money Work Better for You
7. Dental Hygienist
$33.19 an hour
Education required: Associate degree
Dental hygienists work in dentist offices, where their primary duties include cleaning teeth and examining patients for signs of oral disease. They also perform dental X-rays and provide patient education. There are lots of high-paying jobs that only require an associate degree.
6. Medical and Clinical Laboratory Technologist
$34.84 an hour
Education required: Bachelor's degree
When a doctor orders lab work, medical laboratory technologists are the individuals who receive and analyze samples of bodily fluids and tissue. They're also responsible for maintaining accurate patient records, and sometimes consult with doctors to discuss lab results.
5. Registered Nurse
$36.94 an hour
Education required: Bachelor's degree
Registered nurses account for the largest number of jobs in healthcare, according to the BLS. These professionals are mainly employed by hospitals, nursing homes, doctor's offices and organizations that provide in-home care. Their responsibilities include providing patient care, administering medications and offering advice and emotional support to patients and their families.
4. Occupational Therapist
$38.61 an hour
Education required: Master's degree
After an injury, illness or surgery, some patients need assistance adapting to their disabilities and maintaining their independence. Occupational therapists work closely with these patients and develop treatment plans based on their goals. Duties might include helping a stroke patient learn new ways to complete everyday tasks, or educating family members on how to accommodate their loved one's needs.
3. Clinical, Counseling and School Psychologist
$39.50 an hour
Education required: Doctoral or professional degree
These professionals receive clinical training designed to prepare them for work in hospitals, schools, counseling centers and private practices as psychologists or counselors. They specialize in diagnosing and treating mental disorders such as anxiety and depression, as well as learning disabilities, emotional problems and other conditions. They might also develop and implement programs to modify a patient's behavior.
Make Your Money Work Better for You
2. Speech Language Pathologist
$41.11 an hour
Education required: Master's degree
Speech language pathologists are typically employed by hospitals, schools and clinics. They work with children and adults who have speech or swallowing difficulties. Their jobs involve assessing patients, diagnosing communication and swallowing problems, and recommending treatment plans based on patient needs.
1. Nurse Practitioners
$47.71 an hour
Education required: Master's degree
Working as a nurse practitioner is one of the best-paying jobs for women. Nurse practicioners are registered nurses who've continued onto specialized graduate educations. They have advanced training with regard to treating and diagnosing chronic illnesses. As a result, these nurses can work independently, prescribe medication and order diagnostic tests.

BEFORE YOU GO
See Today's Best
Banking Offers