How COVID-19 Changed the Landscape for Working Moms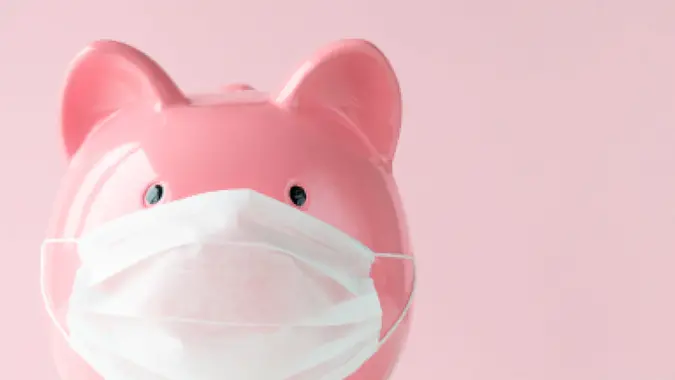 simarik / iStock.com
During the onset of the COVID-19 pandemic, working mothers worldwide felt a wave of uncertainty and anxiety. Suddenly, with schools and daycares shut down, they had to balance career obligations with increased child care duties — all while dealing with worries about the health crisis.
Here's a look at how the pandemic has changed the landscape for working moms and how employers can continue to support working moms as we move into the post-pandemic world.  
Also see why so many moms do not work now.
How COVID-19 Negatively Impacted Working Moms
When the economy crumbled during the height of the pandemic, women — especially working moms — were disproportionately affected. These were some of the main challenges working moms had to face. 
Reduced Working Hours
The pandemic forced moms to reduce the number of hours they could work — which lowered their income. 
A report by the Century Foundation and the Center for American Progress showed that, due to COVID-19 school and daycare closures, moms reduced work hours four to five times as much as fathers — further widening the gap between the number of hours worked by women and by men. 
Make Your Money Work Better for You
Take Our Poll: Would You Move for a Job That Paid You a $10,000 Signing Bonus?
Lost Jobs And Unemployment
In 2020, women's unemployment rate reached double digits — the first time ever since the Bureau of Labor Statistics began reporting data by gender in 1948. In 2020, approximately 865,000 women left the labor force — more than four times the number of men who left the job market — according to the report by the Century Foundation and the Center for American Progress. 
A 2021 study on gender in the workplace found that the pandemic caused the gender equality index for women in the United States to drop below 2017 numbers, eliminating years of gains and progress. This sharp decline in women's participation in the workforce has been termed a  "she-cession" by C. Nicole Mason, a women's policy researcher. 
High Burnout Rates
As the primary caregivers in many households, women experienced disproportionate stress during the pandemic. Especially for moms who continue to work remotely while caring for their younger children, parenting stress coupled with occupational stress can take a toll on their mental health.
According to a 2021 study by Gallup, the burnout gender gap more than doubled from 2019, with 34% of women saying they felt burned out compared to 26% of men. 
How COVID-19 Positively Affected Working Moms
As difficult as the pandemic has been for working moms, there also have been unexpected positives that can be taken away from this challenging time. 
Make Your Money Work Better for You
More Time With Children 
Working mothers worldwide have had to adjust their lives and routines due to the pandemic. While it's certainly not easy, many have found a silver lining in this dark cloud: the rare opportunity to spend more time with their children. Instead of rushing out the door right before the crack of dawn, moms working from home are enjoying more precious moments with their kids than ever before.  
According to research by the American Psychological Association, investment in quality time with your children can have a lasting positive impact on their self-esteem, academic success and ability to avoid risky behaviors as they age. 
Increase Child Care Support From Employers
Seeing how the pandemic negatively impacted working parents, more employers are starting to offer flexible work arrangements and child care support, such as in-house subsidized child care or concierge services. According to Care.com's "The Future of Benefits" report, 56% of employers now offer some child care benefits, compared to only 36% before the pandemic. 
For example, JCPenny last year partnered with WeeCare, one of the largest child care networks in the U.S., to provide child care benefits to its 50,000 employees nationwide. 
Make Your Money Work Better for You
WeeCare CEO Jessica Chang said in the announcement that they hope "by providing this additional benefit, more mothers whose employment has been impacted by the COVID-19 pandemic and rising child care prices will be able to return to the workforce without having to forgo child care."
The Realities of Post-Pandemic Life for Working Moms
The pandemic has highlighted and amplified the unique challenges that working moms face. As we emerge from the pandemic and enter the "new normal," we must remember that working moms still require extra support — especially because many of them are just now recovering from burnout and regaining their footing in the workplace. 
So, it's now more important than ever for employers to offer flexible hours, child care assistance and a positive work environment — which are all essential ingredients in creating a post-pandemic world where working mothers can thrive. 
More From GOBankingRates
Make Your Money Work Better for You
Make Your Money Work Better for You