How a Side Hustle Can Help You Achieve Your Financial Goals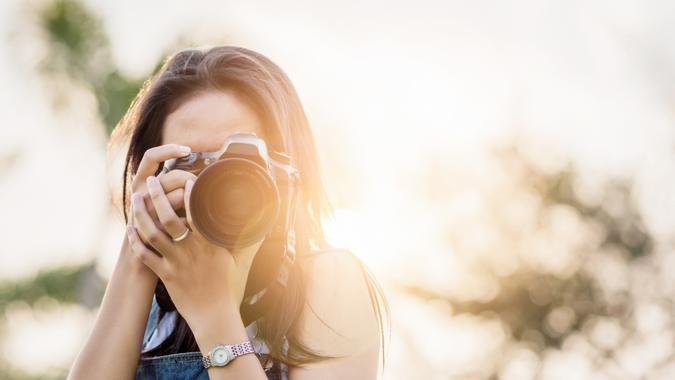 PaeJar / Shutterstock.com
Day 15: GOBankingRates wants to help you Live Richer. For a month, we'll be sharing daily tips for how you can do just that, with advice on budgeting, saving, investing, making the most of your career and managing debt — plus money advice for every phase of your life. Check back each day during our 31 Days of Living Richer to learn everything you need to know to set yourself up for financial success and live the richest life possible.
A side hustle can be an incredible supplement to your full-time income — and more money coming in means you'll be able to reach your financial goals faster. Whether you want to pay down debt, build an emergency fund, save for retirement or add funds to an investment account, your side hustle enables you the financial wiggle room to meet these milestones while still covering essential expenses with your primary source of income.
Read Day 14: 3 Side Jobs To Consider If You Need Extra Income
Here's Day 13: How Investing Can Help You Live Richer

Pay Down Debt
If you're feeling overwhelmed with debt, taking on a side hustle can help you tackle that hurdle and improve your financial future. No matter how much debt you have, it's possible to slowly but surely pull yourself out of that hole — here are 25 ways to do it.
Make Your Money Work Better for You
Go Back To Day 12 of Living Richer: How To Make Investing Part of Your Long-Term Financial Plan
Build an Emergency Fund
After paying off debts, building an emergency fund with three to six months of living expenses should be your next priority. Start putting away your side hustle income into savings every month and get into the habit of saving money so that you can build up this financial safety cushion.
Check Out Day 11: Top Investing Tips From Mark Cuban and More Money Experts
Save for Retirement
Although you won't be able to put side hustle income into a work-sponsored retirement plan, you may want to open an IRA specifically for these funds. Your side hustle income can help keep you on track to meet your retirement goals.
Read: What It Means To Live a Truly Rich Life and How To Achieve It
Add Funds to an Investment Account
Investing can help you live a richer life. Consider putting a portion of your side hustle money directly into investing accounts — investing even small amounts can go a long way.
Make Your Money Work Better for You
Day 16: Join us tomorrow for our Living Richer series when we look at how to find a new job that fits your life.
More From GOBankingRates
Last updated: July 15, 2021