How To Convince Your Boss To Let You Keep Working From Home

5 min Read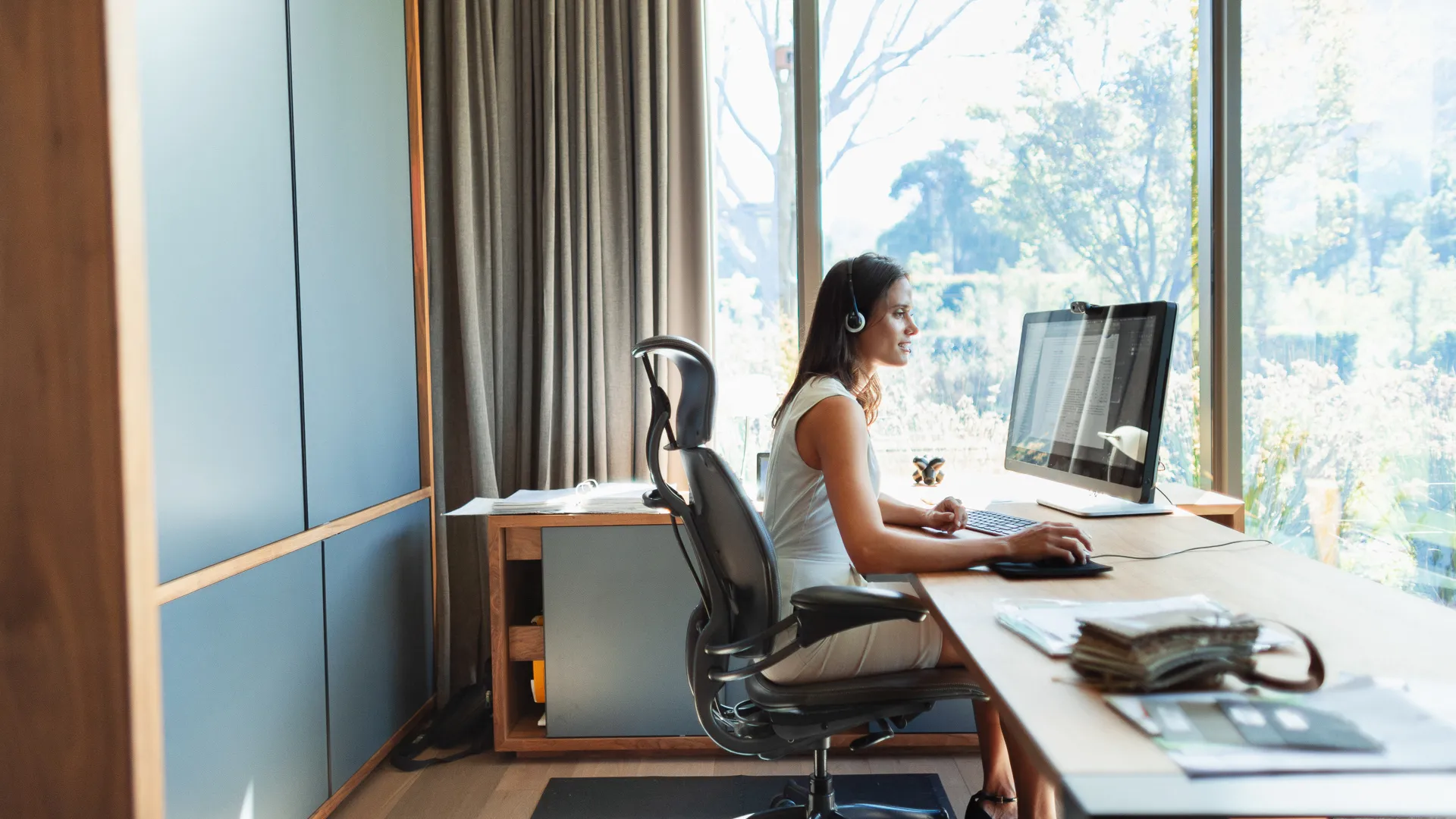 Make Your Money Work Better for You
Have the Conversation at the Appropriate Time
For this kind of conversation, timing is important.
"Don't wait until just before you're due to go back," said Amy M. Gardner, a certified career and career transitions coach with Apochromatik. "On the other hand, if your employer isn't expecting anyone in person for another few months, hold off until you see how the situation and your employer's plans evolve. Be sure to schedule a time to have a 1:1 discussion, rather than springing it on your supervisor with a call out of the blue."
Explain Why Working From Home Will Help Your Productivity
Don't make the conversation about you — make it about them.
"A common mistake when asking an employer for flexibility or an exception to a policy is to cite all the reasons the flexibility or exception will help you," Gardner said. "No matter how caring your supervisor and employer, you want to be able to explain why it will help them, so have your facts ready."
She recommends pulling tangible data that shows your productivity while working from home, whether that's measured in hours billed, projects completed, clients seen or some other metric.
"Be ready to cite any reviews of your work product that have taken place over the last 18 months," Gardner said. "Assure your employer that you are committed to maintaining your high productivity and results."
Work Smart: How To Achieve Better Work-Life Balance in 2021
Share How You've Optimized Your WFH Setup
"As an employer, I prefer knowing about any steps my WFH employees have taken to minimize distractions — it's just one less thing to worry about," said Anjela Mangrum, founder and president of Mangrum Career Solutions and a certified personnel consultant. "Let your boss know if you have set up a dedicated workspace where your family isn't allowed to enter during office hours. Tell them if you have installed — or are planning to install — a better internet connection for video conferencing while remote. This will show your willingness to keep your performance levels up instead of slacking off."
Find Out: Should Employers Require Workers To Take Time Off?
Make Your Money Work Better for You
Come Up With a Reliable Communication Strategy
"One of the biggest worries bosses have with WFH arrangements is employees not being accountable for their time, which obviously derails collaboration, project timelines and eventually, the bottom line," said Michael Moran, founder of Green Lion Search, a staffing and talent management consultancy. "Eliminate this worry by showing your boss exactly how you plan to communicate and collaborate effectively with her and the rest of the team to ensure that you stay on track with your work. Make sure that you follow through with what you say you will do."
One way to do this is by sending a weekly wrap-up email.
"Because your boss no longer physically sees you working in the office, start sending concise, detailed progress updates each week," said Matt Glodz, founder and managing partner of CV Pilots, an executive resume writing and career coaching firm. "I like the idea of a 5/15: a quick email you can send out each Friday afternoon that takes 15 minutes to write and five minutes to read. In the email, outline your key contributions that week and the progress you have made on long-term projects. This strategy allows for transparency, which will help build trust."
Check Out: 30 Odd Jobs That Pay Insanely Well
Offer To Take the Ability To Work Remotely as a Replacement for a Raise
If you're due for a raise, you may offer to trade this raise for the ability to continue working remotely.
"One argument you can use to plead your case is the fact that your employer allowing you to work from home may actually serve as a way to better compensate you for your work without the company having to spend more money," said George Santos, director of talent delivery at 180 Engineering, an engineering and IT recruitment firm.
Although the idea of passing up a salary bump may make you uneasy, just remember that you could be saving a lot by continuing to work from home.
"A work from home arrangement may allow you to save time and money on your commute and may even free you up to locate somewhere with a cheaper cost of living," Santos said.
Make Your Money Work Better for You
Propose a Trial Period
If your boss seems reticent to let you work from home indefinitely, compromise by suggesting that it be a temporary arrangement for now.
"Proposing a 'pilot' or 'beta' [work from home period] to be reviewed in three months may be much better received than asking for a permanent arrangement," Gardner said.
About the Author