How To Land a Job on Upwork in Just a Week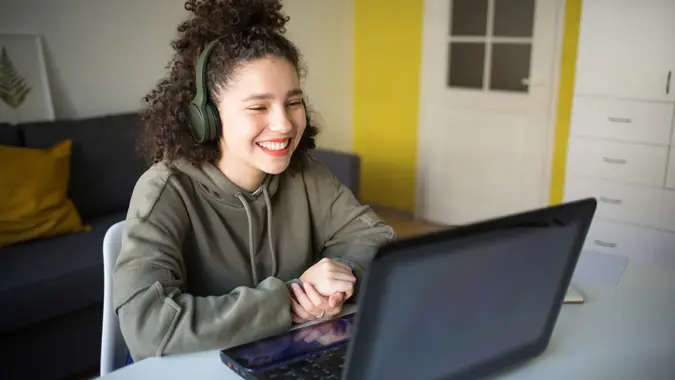 Natalia Bodrova / Getty Images/iStockphoto
Freelancing is no longer just a side hustle. For many, it's a full-time job that offers the flexibility to choose projects based on one's skills and interests. Upwork, one of the most recognized platforms for freelance jobs, can be the field of dreams for many. But with fierce competition and hundreds of job listings posted daily, how can you stand out and land a job in just seven days? Keep reading to find out.
What Is Upwork?
Upwork is a global freelancing platform where professionals and businesses collaborate on projects. From web development to writing, design to data analysis, Upwork offers job listings for a wide range of skills. Each job post comes with a detailed description, client's history and proposed budget. As a freelancer, you bid on these listings, communicate with potential clients and hopefully, seal the deal.
How To Land a Job on Upwork: Step-by-Step Guide
For someone just starting on Upwork, the task of landing that first job can feel daunting. With the right strategy, however, you can be well on your way to becoming a sought-after freelancer on Upwork. Here are nine steps you can take:
Start with small tasks
Make your profile stand out
Prioritize feedback
Be strategic with your proposals
Acquire job invites
Be prepared for the interview
Work with genuine clients
Provide timelines and updates
Keep growing your skills
1. Start With Smaller Tasks
Starting with smaller tasks on Upwork can be a great approach for newcomers. These assignments are typically faster to complete, allowing you to gradually build your portfolio. Successfully completing these can enhance your confidence and lay the groundwork for a positive reputation.
Make Your Money Work Better for You
2. Craft an Unforgettable Profile
Your profile is the first thing potential clients see. It's essential to make a lasting impression. Ensure it accurately depicts your skills, highlights your experience and tells a compelling story about why you're the best fit.
3. Prioritize Feedback Over Finances
In the early stages of your Upwork journey, emphasize collecting positive feedback rather than aiming for high pay. Excellent feedback enhances your credibility, making you more attractive to clients willing to pay top dollar for quality work in the future.
4. Strategize Your Proposal Submission
Avoid the trap of sending out bulk, generic proposals. Instead, customize each proposal to address the unique needs and specifics of the job listing. A tailored, sincere pitch will resonate more with potential clients, increasing your chances of getting hired.
5. Cultivate Upwork Job Invites
With consistent high-quality output, you'll position yourself in a space where clients proactively invite you to bid on their projects. Being directly invited is a testament to your expertise and saves you the effort of scouring through job listings.
6. Ace the Upwork Interview
When invited for an interview, always be on time, present yourself professionally and come prepared. It's not just about showcasing your skills but also ensuring that you're a good fit for the client's needs.
7. Engage With Genuine Clients
It's essential to identify and engage with authentic clients. Prioritize those who have a verified payment method and provide a clear, comprehensive job description. This not only safeguards your interests but also sets the stage for a smoother collaboration.
Make Your Money Work Better for You
8. Provide Timelines and Updates
Once hired, maintain open communication lines. Ensuring that you deliver within set timelines and regularly update your client on progress can lead to repeat hires and referrals.
9.
Keep Growing Your Skills

Dedicate time to upskill, participate in relevant webinars and stay updated with industry trends. By doing so, you'll maintain a competitive edge, offer more value to your clients and enhance your own professional growth.
Final Take
Getting started on Upwork may initially feel overwhelming. However, with a focused approach, perseverance and the steps above, you can confidently land your first job in a week and set the foundation for a thriving freelance career.
Editor's note: This article was produced via automated technology and then fine-tuned and verified for accuracy by a member of GOBankingRates' editorial team.
More From GOBankingRates