How To Use ChatGPT To Improve Your LinkedIn Profile and Get a New Job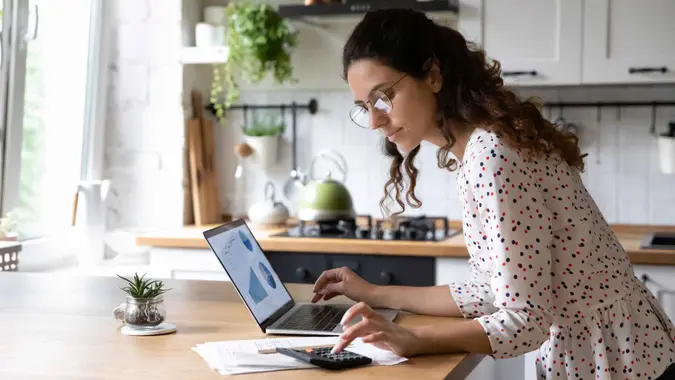 fizkes / Getty Images/iStockphoto
The rapid advancements in artificial intelligence have brought us ChatGPT, a powerful AI-driven chatbot developed by OpenAI. While it's popularly known for its conversational abilities, ChatGPT can also be a great tool for job hunting.
ChatGPT can help refine your LinkedIn profile, increasing the chances of landing your dream job. Here's a guide on how to harness the power of ChatGPT to bolster your LinkedIn presence.
Craft an Engaging Headline
Your LinkedIn headline is often the first thing potential employers see. It needs to be concise yet compelling.
Before: "Sales Executive"
With ChatGPT: Ask, "How can I make my job title more captivating?"
Suggested Improvement: "Results-Driven Sales Executive with a Passion for Tech"
Polish Your Summary
Your summary should effectively communicate your professional journey, skills, and aspirations.
Before: "I've worked in sales for five years. Looking for more opportunities."
With ChatGPT: "Can you help me expand on my sales experience in a professional summary?"
Suggested improvement: "With half a decade in the sales industry, I've mastered the art of relationship-building and solution-driven selling. I'm on the hunt for opportunities that challenge me and leverage my expertise."
Highlight Key Achievements in the Experience Section
Bland bullet points don't captivate. ChatGPT can help turn them into achievements that demonstrate value.
Make Your Money Work Better for You
Before: "Handled sales calls."
With ChatGPT: "How can I make 'Handled sales calls' sound more impactful?"
Suggested Improvement: "Managed a high volume of sales calls, consistently exceeding targets by 20%."
Optimize Your Skills and Endorsements
Sometimes it's challenging to articulate our skills. ChatGPT can suggest industry-relevant skills you might have overlooked.
Ask: "What skills are essential for a sales executive in the tech industry?"
Suggested skills: "customer relationship management, SaaS products knowledge, lead generation, solution selling."
Request Recommendations
Having others vouch for your expertise can significantly bolster your profile's credibility. ChatGPT can help draft personalized recommendation requests.
Ask: "Can you help me draft a message requesting a recommendation from a former manager?"
Suggested message: "Hi [manager's name], I hope you're doing well. As I'm refining my LinkedIn profile, I wondered if you'd be willing to write a recommendation reflecting our time working together. Your perspective would be invaluable. Thank you in advance!"
Engage With Relevant Content
Engaging with industry-relevant content demonstrates your passion and commitment. ChatGPT can suggest trending topics or content ideas to share or comment on.
Ask: "What are current trending topics in the tech sales industry?"
Suggested topics: "Remote sales strategies, the rise of AI in sales, personalized selling with big data."
Prepare for Interviews
.
Ask: "What are common interview questions for a sales executive position?"
Suggested questions: How do you handle rejection? Describe a time you turned a 'no' into a 'yes.' How do you stay updated with industry trends?
Make Your Money Work Better for You
Build a Winning LinkedIn Profile With ChatGPT
In the age of AI, standing out in the job market requires leveraging every tool at your disposal. ChatGPT offers an easy and effective way to revamp your LinkedIn profile and prepare for the job hunt. Remember, while AI can provide guidance and polish, the core content should authentically represent you.
Editor's note: This article was produced via automated technology and then fine-tuned and verified for accuracy by a member of GOBankingRates' editorial team.
More From GOBankingRates