How the World's Oldest Professions Are Surviving in Today's Economy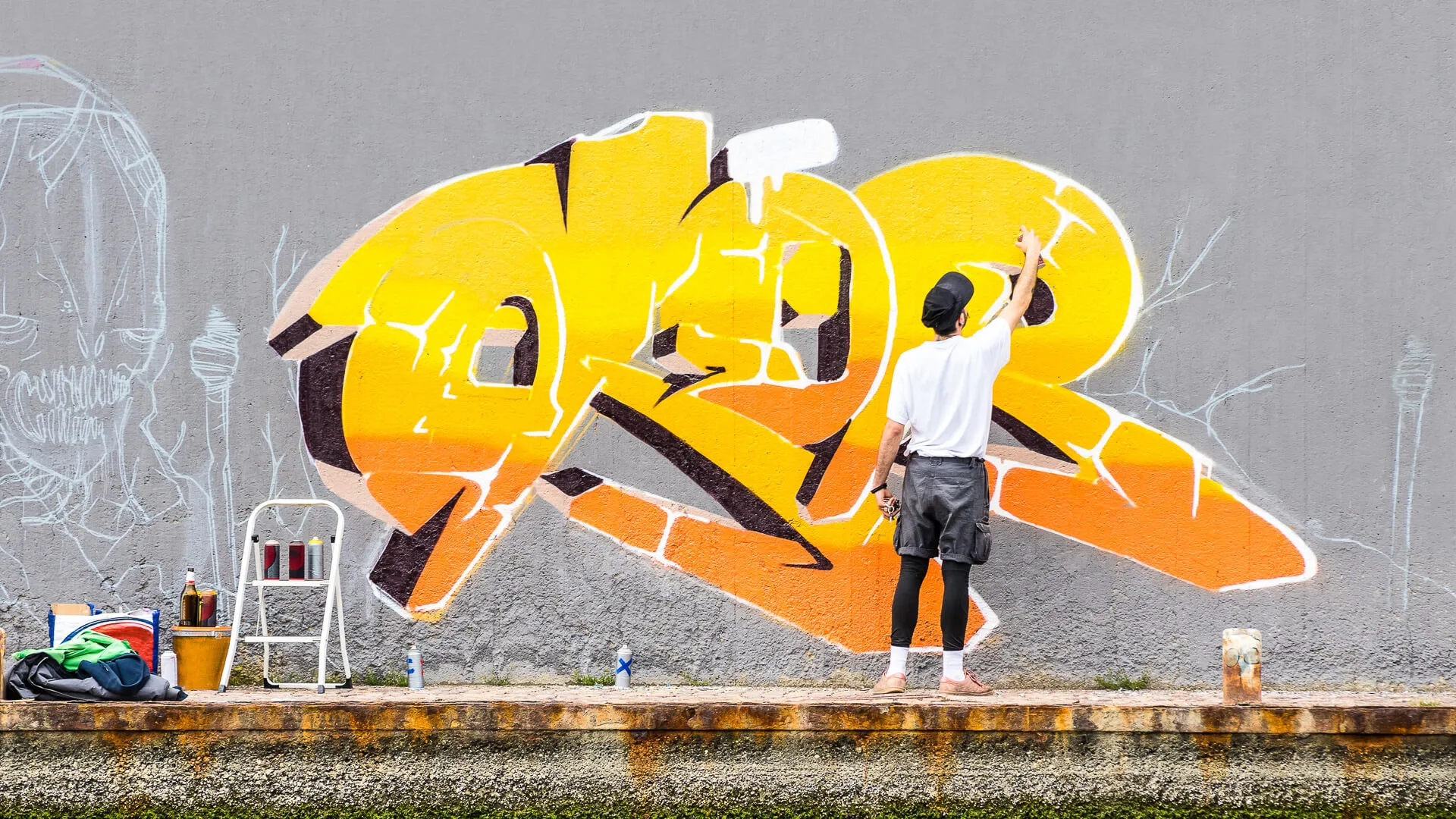 The planet is around 4.5 billion years old, but homo sapiens have only been around for 300,000 years. And even then, human civilization — as a system of occupations and ethics — has only been around for several thousand years. It's hard to imagine what people really went through back then, given that we live in an age when we can order McDonald's from our smartphones. But no matter much the world has changed, some occupations stay (relatively) the same.
Jobs or roles we might take for granted, such as artistry or sales, have been around for centuries — and have shaped the world we live in today. If you've ever wondered what your job was like way back when, now is your chance to find out.
Click through to see the 28 weirdest ways to make money.
Architect
Some of the world's oldest architecture was built for religious purposes. The Megalithic Temples of Malta were constructed as far back as 4000 B.C., predating the Egyptian pyramids and Stonehenge. While most early architecture was likely collaborative, it's still contested whether the Pyramids of Giza, for example, were built by slaves — which wouldn't exactly make the construction of buildings a job.
If one thing is certain, however, we humans are always trying to outdo ourselves: The world's tallest building, the Burj Khalifa in Dubai, measures 2,716.5 feet —  dwarfing the Egyptian pyramids' height of around 481 feet.
Today, with a median salary of $78,470, architects can more easily build on their wealth than many of the other long-standing occupations listed here.
Make Your Money Work Better for You
Artist
The oldest cave painting is 35,400 years old and located in Indonesia. During the Middle Ages, monasteries produced illuminated manuscripts, their pages adorned with ornate designs. And during the Renaissance, patrons commissioned artists for religious works.
The salary of an artist depends entirely on who you ask, and because of the subjective scope of art, is probably impossible to quantify. Salary.com lists it at around $53,000, and the Bureau of Labor and Statistics (BLS) lists a range of art-focused occupations with an annual median pay between $26,350 and $92,500.
Baker
Baking stretches as far back as ancient Egypt, when people used a variety of wheat called emmer — also known as farro — to facilitate flour-making. Once the process was complete, they'd use some type of oven, usually brick, to make the bread. Cooking or baking is important in any developing society as a form of sustenance, and the Egyptians recognized bread's importance by leaving loaves in tombs. The spread of cities and towns in the Medieval ages also meant people often settled down to set up shop as bakers.
While baking is an act of creation, it can also lead to destruction. According to the Federation of Bakers, the 1666 Great Fire of London was said to have been caused by a baker, and the ensuing blaze leveled the milling and baking industries in the city.
Today, bakers can expect to make roughly $12.35 an hour, or a median pay of $25,690 a year. There are, however, millionaire bakers out there.
Bodyguard
Some of the oldest professions in the world are also some of the most dangerous. Bodyguards are used to safeguard individuals who might be targeted because of their status. The Praetorian Guard was comprised of Roman soldiers who were sworn to protect the emperor. BodyguardCareers.com lists the Japanese samurai, Medieval knights and the Swiss Guard as some of the most famous and recognizable classes of bodyguards.
According to the BLS, being a bodyguard might be physically satisfying — but not financially. In 2017, the average take-home pay was $12.96 an hour — and the median salary, $26,960 — but that's also explicitly for security details. On the other hand, sites like Jobmonkey report an average of $55,000 a year for this occupation. Taylor Swift's bodyguards, for example, sound like they're doing okay with their $1 million annual paycheck.
Make Your Money Work Better for You
Clothier or Tailor
Tailoring as an occupation goes back to the early Middle Ages, a time when tailor guilds were established in major European towns. Henry I designated the Taylors of Oxford as the official tailors of royalty, and dressing them was serious business. Only nobility could afford the bright, regal dyes we're used to seeing conveyed in paintings — and the finest clothing materials, such as velvet and silk, were imported. 
If you plan on making a living off of your sewing skills, modern-day tailors take home about $13.76 an hour. It makes you wonder how the net worth of fashion icon Giorgio Armani managed to grow to $7.7 billion.
Engineer
Humans have long interacted with their environments by means of engineering — and pulleys, levers and wheels are ancient inventions. The real advent for human engineering began during the Industrial Revolution, which took place during the 18th and 19th centuries. The steam engine played a pivotal role in developing those societies, contributing to improved systems of transportation and production.
Engineers make fairly comfortable salaries nowadays; surveying and mapping technicians can take home more than $40,000 with just a high school diploma, while petroleum and aerospace engineers are expected to make over $132,000 and $113,000, respectively. In fact, aerospace engineering offers some of the highest-paying entry-level jobs.
Farmer
Farming and agriculture began about 12,000 B.C. — and some evidence points to an even earlier start, in 23,000 B.C. The concentrated effort to produce sustenance made it easier work than repeated hunting and gathering, and the consolidated populations and localized work eventually gave way to civilizations. Some of the earliest crops farmed were figs, wheat, barley, millet, sorghum, oats and rye.
If you continue the age-old practice of farming today, you can expect a median salary of $70,000 a year.
Hunter or Butcher
Hunter-gatherers first arrived on the scene about 2 million years ago, which marked a departure from the previous strategy of scavenging for food. Hunting necessitated the invention of new weaponry, such as stone-tipped spears.
Butchery might have roots as far back as that nomadic period; an archaeology site comprised of elephant remains in England also included the flint used by ancient man to butcher the animal. Turner & George, a butcher's shop based in London, notes an interesting finding from the dig: "a lot of the bones had cut marks that are consistent with techniques seen today."
When it comes to bringing home the bacon nowadays, though, butchers are only looking at a median salary of $30,890 per year.
Make Your Money Work Better for You
Musician
It's hard to pinpoint exactly when music, as a structure of sound, began. Egyptians, for example, were using harps and flutes by 4,000 B.C., but the oldest known musical instrument, the Divje Babe flute, has a date range between 43,000 and 60,000 years ago. Some camps believe music even predates language — and that our ancestors used sound patterns to communicate with each other.
Being a musician today can either mean selling out whole stadiums or languishing in obscurity on self-funded road tours. The BLS states that the median pay of musicians and singers is $26.96 per hour, a figure that could've bought four Beatles tickets at the Met in 1965.
Pest Exterminator
Vermin might be thought of as a nuisance today, but before antibiotics and advanced medicine, it was a matter of life and death if you found yourself near an infestation. The most famous example of this might be the Bubonic Plague, or the Black Death, a medieval epidemic that affected the entire globe during the mid-1300s. Symptoms such as fever, chills, vomiting, diarrhea and chronic pain usually accompanied death. In all honesty, pest exterminators probably weren't too effective at that time — the plague might've killed off as much as one-third of Europe's population.
Pest control exterminators only make a median salary of about $35,000 a year. You can argue that it's one of the most notoriously underpaid jobs.
Advertiser
People have been advertising and trying to make a sale since ancient times. The world's oldest piece of advertising was found in Thebes in Egypt, accompanying a call for a returned slave. The advertiser, a fabric merchant, took it a step further by describing his wares as, essentially, "the most banging style this side of the Nile." Thus, the first marketing campaign was born.
In modern times, advertisers and promoters can make upward of $130,000 a year.
Sex Worker
Prostitution may not be exactly the world's oldest profession, but sex work has always had a place in history, and likely always will. Consider the modern drama unfolding between adult film actress Stormy Daniels and President Donald Trump.
Statistics on pay for sex workers — it should be noted that those forced into sex work aren't working but are exploited and abused — are not kept by the BLS.
Make Your Money Work Better for You
Storyteller
Before the written language, humans needed to use oral history to communicate. Ancient peoples would use storytelling as a way of communicating history and social guidelines. Troubadours were traveling musicians who sometimes incorporated storytelling in their craft. After the printing press revolutionized the written word, storytelling began evolving as a medium thanks to unprecedented access to new ideas and an extended reach to potential audiences.
Authors and writers — our modern-day storytellers — can make about $29.72 an hour, according to the BLS.
Taste Tester
Taste testers were used to verify if a meal should be served to someone or not. However, a successful bite didn't always mean the food was good to go. Halotus, the professional taste tester to Emperor Claudius, was suspected of murder after Claudius still succumbed to poisoning.
Today's equivalent may be the food scientist, an occupation which can net a median salary of around $62,000 a year. However, some testers can make up to six figures.
Toolmaker
The earliest tools are about 2.6 million years old — although recent excavations in China suggest a date even further back. And back then, toolmaking wasn't as much an occupation as it was a necessity for survival. Tools assisted in the creation of key inventions such as the wheel and forms of weaponry. Today, tools can be thought of more abstractly; software, for example, is used to create programs that help businesses thrive in the Information Age.
Toolmakers take home a median salary of just over $44,000 a year.
More on Jobs:
All salary information was taken from the Bureau of Labor and Statistics unless noted otherwise.