5 Industries Where Women Make More Money Than Men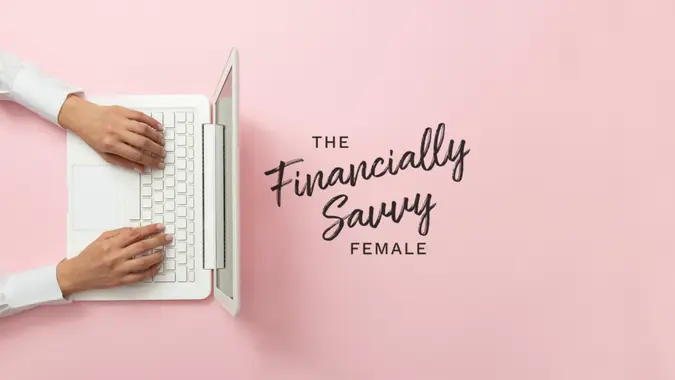 simarik / iStock.com
The facts of the gender pay gap are stark. In 2021, women earned 84% of what their male counterparts earned, according to the U.S. Census Bureau, and the gap isn't projected to close for another 257 years, worldwide. 
Social Security: Women Get $354 Per Month Less Than Men – Here's Why
With a Recession Looming: Make These 3 Retirement Moves To Stay On Track
Though women earn less than men in most professions, there are a sheer handful of jobs where they stand to earn more. That said, it's critical to take these jobs with a grain of salt. In other words, we shouldn't just go into them with the attitude that they're solving the problem of the gender pay gap.
Let's look at five jobs where women make more than men, on average. 
Counselor 
A mental health counselor works with patients to help them cope with, manage and, ideally, overcome mental and emotional struggles. In their work, they meet with patients to hear and talk about their issues, diagnose mental and/or emotional disorders and create treatment plans and coping strategies for their patients.
Make Your Money Work Better for You
Take Our Poll: How Much Salary Would Buy You Happiness?
According to findings from SmartAsset, which investigated data from the Bureau of Labor Statistics (BLS), women make $1,003 a week, on average, as counselors. In the same role, men make an average of $944 a week. 
Female counselors likely make more because there are more of them educated and ready for the job. 
"According to Zippia, 71.2% of all licensed professional counselors are women, while 28.8% are men," said Dr. Wanita Mercer, founder and CEO of Lead My Heart Executive Coaching and Consulting. "And, in the U.S., women counselors are more likely to have advanced degrees.
"In 2022, women earned 61.9% of master's degrees and 53.6% of doctoral degrees, according to the National Center for Education Statistics. Research has shown that higher education and experience levels are associated with higher salaries."
Combined Food Prep and Service Worker 
Combined food preparation and serving workers are employed largely by fast-food and fast-casual restaurants. These employees are tasked with taking food and beverage orders, preparing and/or retrieving items when ready, filling cups with beverages and accepting payments from customers for services/items.
Make Your Money Work Better for You
According to findings from SmartAsset, women make $467 a week in this role while men make $457. 
Industrial Production Manager 
Industrial production managers oversee the operations of manufacturing and related plants. They are tasked with coordinating, planning and directing operations involved in creating a range of goods, such as technology, cars and paper products.
According to findings from SmartAsset, women make $1,497 a week as industrial production managers, while men make $1,469. 
First-Line Supervisor of Non-Retail Sales Workers 
A first-line supervisor of a non-retail sales worker has a multi-layered job. The person is charged with supervising and coordinating the activities of the non-retail sales workers they oversee. These professionals also might specialize in budgeting, accounting and personnel work, along with supervisory tasks. 
According to findings from SmartAsset, women make $1,173 a week in this role and men make $1,157.
Stock Clerk and Order Filler
A stock clerk and order filler is charged with receiving, storing and issuing merchandise, materials, equipment and other items from a stockroom, warehouse or storage yard. They stock shelves, racks and tables or fill customer orders. Depending on the role, they might also operate power equipment to fill orders, mark prices on merchandise and set up in-store displays.
Make Your Money Work Better for You
According to findings from SmartAsset, women make $605 a week as stock clerks and order filers, while men make $596 in that job. 
Making More Than Men Is Not Pay Equity 
Although these five jobs do pay women more than men, on average, let's not confuse them with progress in terms of narrowing the gender pay gap.   
"Although we may praise these five jobs for seemingly closing their gender pay gap, let's remember that the goal is not for women to be paid more than men or for high women's salaries to be a conundrum," Mercer said. "Rather, the goal is to pay women the same as men for the same work that men do (and vice versa).
"While these five jobs demonstrate what is possible, society still has a long journey to achieving pay equity by addressing the root causes of the disparity, such as caregiving responsibilities, occupational segregation and lack of negotiation skills that disproportionately affect women in the workplace." 
More From GOBankingRates
Make Your Money Work Better for You