Joblessness in the US Is Likely Worse Than the Data Shows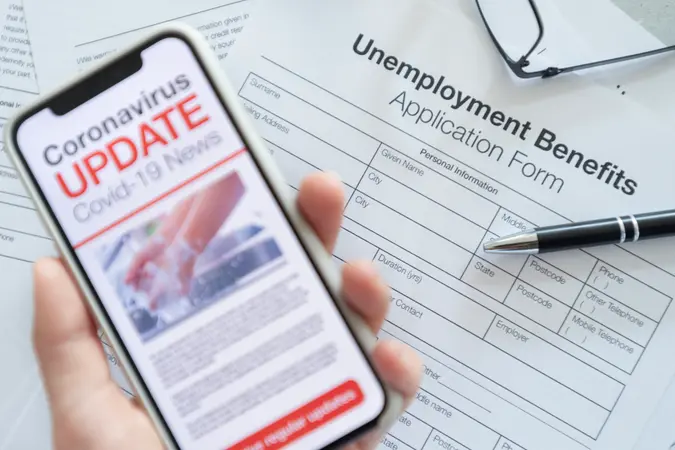 courtneyk / Getty Images/iStockphoto
New joblessness claims are pouring in, totaling 885,000 in the week ending Dec. 12, making for the biggest wave of first-time unemployment claims since early September. Though the unemployment rate has dropped off since its April peak of 14.7%, it's still worryingly high, hovering at 6.7% in November. A new report from the Congressional Research Service noted that 6.7% is almost twice as great as the February unemployment rate of 3.5% and indicates that the current economic downturn is dealing a harsher blow to the labor force than the Great Recession, wherein joblessness peaked at 10.6% in January 2010. But the true picture of joblessness in the U.S. is likely far worse than the unemployment rate alone reveals.
"The unemployment rate only considers people who are in the labor force," said Tendayi Kapfidze, chief economist at LendingTree. "The labor force participation rate has fallen to 61.5% in November from 63.4% in February as over four million people have left the labor force. Some have given up near-term prospects of finding work as their industries contract, some cannot work as they are at high risk of severe COVID complications and many, particularly women, are taking care of children or sick family members."
See: 50 Most Dangerous Jobs for Seniors as States ReopenExplore: What It's Like to Job Hunt During a Pandemic
Peter C. Earle, economist and research fellow at the American Institute for Economic Research, adds that there is also likely mismeasurement of unemployment occurring because "when a sudden explosion of unemployment hits, the technology used to collect the data can be overwhelmed and undercount filings."
Not only is unemployment worse in scope in 2020 than it was in the Great Recession, it's more densely concentrated among the people who are the least equipped to ride out the storm: young workers, women, workers with low educational attainment, part-time workers and racial and ethnic minorities, according to the report.
Make Your Money Work Better for You
"During the pandemic, many of these workers faced the choice of either putting their health and their family's health at risk or losing their financial security," said Keisha Blair, a trained economist and author of "Holistic Wealth: 32 Life Lessons to Help You Find Purpose, Prosperity and Happiness." "This is why economists have called this a K-shaped economic recovery — because things have been great for those at the top, and the middle has hollowed out and the base has widened."
See: What Experts Say 2021 Will Look Like for Your WalletExplore: 22 Tips for Landing a Job During the Health Crisis
As for how the U.S. can recover, there's no simple answer. Direct stimulus payments, though direly needed, likely won't help to the extent that we need. "It's really just a Band-Aid solution as people go back to the same precarious low-paying jobs," Blair said.
But will even those "precarious low-paying" jobs so many workers relied on be around anymore? Part of the problem driving joblessness is that the industries that are losing droves of jobs aren't poised to make a comeback anytime soon. In November, retail trade lost 35,000 jobs — down 550,000 since February. One can imagine that many of those lost jobs won't return once the economy is restored.
More From GOBankingRates