Layoff Insurance: 3 Things You Need to Know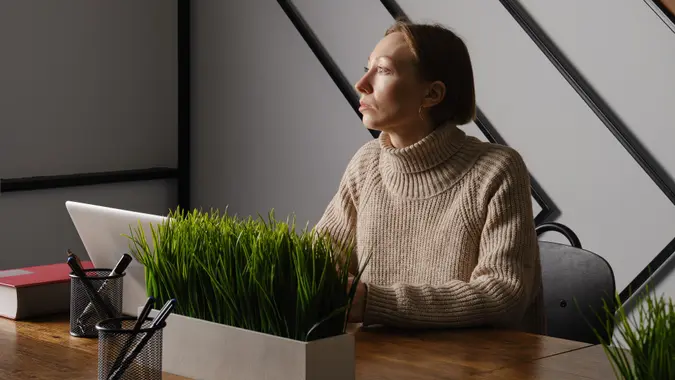 Aleksei Isachenko/imageBROKER/Shutterstock / Aleksei Isachenko/imageBROKER/Shutterstock
Mass layoffs have been making headlines recently — notably those in the tech industry — but other sectors such as financial and media are also being hit.
Indeed, U.S.-based employers announced 80,089 cuts in May, a 20% increase from the 66,995 cuts in April, according to a Challenger, Gray & Christmas June 1 report. This represents a jarring 287% increase compared to May 2022.
Against this backdrop, many employees might wonder whether taking layoff insurance might provide some sort of financial cushion.
What Is It?
First, layoff insurance is an insurance policy that can help employees but unfortunately is not as common as many other insurance plans, and is often only available for specified periods, according to Pacific Prime.
Hence, with few providers offering it, employees might want to look at other options.
Mortgage Unemployment Insurance
Mortgage unemployment insurance will pay your mortgage if you are laid off or fired without cause, according to Protective. You can generally get coverage either as a rider on your homeowner's policy or as a supplemental commercial policy through a broker, Protective added.
For example, Trustage offers these types of insurance, if you lose your job due to a layoff; a job elimination or business closing due to no fault of your own; your job loss starts more than 30 days after your loan is approved and the job loss is not specifically excluded from coverage, according to its website.
Make Your Money Work Better for You
Is It Worth It?
First, it's important to note that there is typically a 30 to 90 days waiting period. In addition, payments will be sent directly to your lender and some policies will only pay benefits for six months, according to Protective.
"The fact is, a job loss often comes without warning. If you find yourself fearful of being laid off and having the emergency cash to make your mortgage payments, then you may want to consider mortgage unemployment insurance," according to Protective.
More From GOBankingRates