How to Make More Money, According to Science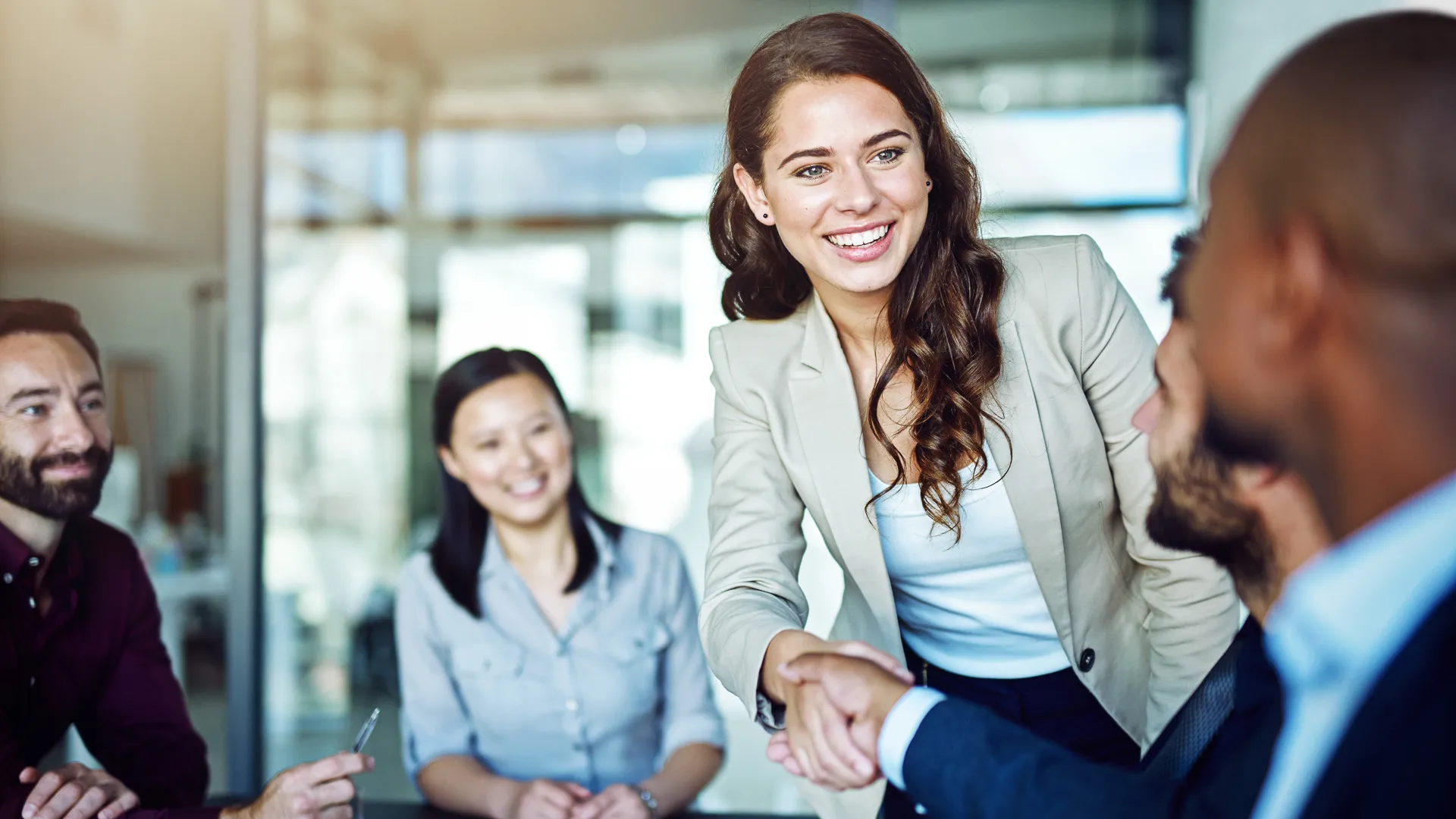 Turn to science for empirically proven ways to sell a product, climb the career ladder and optimize your productivity. GOBankingRates examined various studies and scholarly articles for the best ways to achieve financial and career success, and many of the tips garnered from the research are easily adaptable to your current work life.
Click through to find out 15 science-backed ways to make more money.
If You're Selling a Product, Provide Fewer Options
Sometimes less really is more. When you are selling a product, people are more likely to buy when the options are limited. A study published in the Journal of Personality and Social Psychology found that customers were more likely to purchase gourmet jams or chocolates when given six choices, rather than 24 to 30 choices. "An extensive array of options can at first seem highly appealing to consumers, yet can reduce their subsequent motivation to purchase the product," the study concluded.
See how limiting buyers' options can help you make more money online.
Give Positive Feedback to Your Customers
Science has shown that positive reinforcement increases the probability of a repeat behavior, and this basic psychological principle can be used to inspire loyalty in consumers. When a consumer has a positive interaction with a company or brand — whether through a customer service call, a rewards program or even just a thank-you — he or she is more likely to engage with the brand again.
Make Your Money Work Better for You
Be Confident in Your Actions
Katty Kay and Claire Shipman, authors of the book "The Confidence Code," found that confidence matters as much as competence when it comes to success in the workplace. People who are confident are more likely to take the actions necessary to achieve career success.
"Confidence is a belief in one's ability to succeed, a belief that stimulates action," they told The Atlantic. "In turn, taking action bolsters one's belief in one's ability to succeed. So confidence accumulates — through hard work, through success and even through failure."
Fake It 'Til You Make It
If you want to make more money, you have to climb the corporate ladder — even if taking on more power and responsibility intimidates you. To be a successful leader, emulate the qualities of a successful leader, even if you don't feel them right away.
A Harvard Business Review article detailed ways authenticity can actually backfire at work, and gave the example of a general manager who felt shaky after her promotion. Instead of acting like a strong leader, she was honest and told her subordinates that she was scared and needed their help. "Her candor backfired; she lost credibility with people who wanted and needed a confident leader to take charge," the article stated.
Hone Your Social Skills
Being intelligent is only one part of the equation when it comes to finding career success and gaining wealth. If you want job success, being socially adept is just as important as being smart, according to a 2014 study that appeared in The Review of Economics and Statistics. "Employment in and [higher earnings at] occupations requiring high levels of both cognitive and social skill grew substantially compared with occupations that require only one or neither type of skill," the study stated. Intuitive social skills are an incredibly important work skill that money can't buy.
Don't Fear Failure
In the book "Mindset: The New Psychology of Success," Stanford psychologist Carol Dweck spoke to creativity researchers, who agreed that embracing a "growth mindset" that allows for resilience in the face of failure is essential for creative achievement.
"This growth mindset is based on the belief that your basic qualities are things you can cultivate through your efforts," she wrote, noting that people with this mindset are not afraid to face challenges and failures along the way.
"Do people with this mindset believe that anyone can be anything, that anyone with proper motivation or education can become Einstein or Beethoven? No, but they believe that a person's true potential is unknown (and unknowable); that it's impossible to foresee what can be accomplished with years of passion, toil and training."
If you want to achieve great things in your career, it's important to not always play it safe. These entrepreneurs failed, but they kept trying until they struck it rich.
Make Your Money Work Better for You
Focus on One Financial Goal at a Time
It's good to set goals for yourself and your business, but working toward too many things at once can backfire. Instead, set one goal at a time and work toward achieving it before moving on to another.
"When you have several resolutions, each time you try to keep any of them, you use up some of the precious willpower that is needed to keep the others," social psychologist Roy Baumeister told The Atlantic. "If you want to make several changes, do them one after the other, rather than simultaneously. In fact, succeeding at the first one can be a kind of exercise that strengthens your willpower and thereby improves your chances of succeeding at the others."
Practice Mindfulness
If you want to increase your productivity and earning potential, dedicate some time to practicing mindfulness, defined by Psychology Today as "a state of active, open attention on the present."
In a study conducted by Aetna, the insurance company offered mindfulness-based training to team members, and found that those who participated in the training added roughly 60 minutes of productivity per week, The New York Times reported. You'll be increasing your productivity and making more money, all while relieving stress for free.
Be an Inspiring Leader
Being a source of inspiration for your employees doesn't just make you a good leader — it can also make your company more profitable.
A study conducted by Dell Technologies found that sales teams led by an inspiring leader are 6 percent more productive than those that have an average leader. "If you extrapolate, that 6 percent accounts for an extra $1 billion in annual revenue," Bain & Company partner Michael Mankins told Fast Company. "Consider what [poor leadership] is costing your company."
Make Your Money Work Better for You
Find a Mentor
Not only can a business mentor help you acquire the skills and strategies to be financially successful, but the accountability they provide makes you scientifically more likely to succeed.
An American Society of Training and Development study found that you have a 65 percent chance of completing a goal if you commit to someone, so make your financial goals known to others and you'll be more likely to achieve them. Entrepreneur Les Brown says that having a mentor is a key step in feeding the hunger for success.
Don't Multitask
You might think you will make more money by working on multiple projects at once, but multitasking is actually not an effective way to operate.
Multitasking "ruins productivity, causes mistakes and impedes creative thought," MIT neuroscientist Earl Miller told Fortune. This is because humans have a limited to capacity to think about more than one thing at once. "When you try to multitask, you typically don't get far enough down any road to stumble upon something original because you're constantly switching and backtracking," he explained.
Listen to Empowering Music
Before you head into a negotiation with your boss, a job interview or a business meeting, put on a song that makes you feel empowered.
A 2014 study done by researchers at the Kellogg School of Management at Northwestern University found that people who listen to empowering music, such as Queen's "We Will Rock You" and 2 Unlimited's "Get Ready for This," felt more powerful, and that translated into action.
"Just as professional athletes might put on empowering music before they take the field to get them in a powerful state of mind, you might try [this] in certain situations where you want to be empowered," said study author Derek Rucker. "Empowering music might be used strategically to get us in the right frame of mind." Previous studies have shown that people who feel powerful are more likely to perform better in negotiations and interview situations. Pump up the jams.
Make Your Money Work Better for You
Don't Put in Too Much Overtime
It might seem counterintuitive, but working too many hours can actually make you less productive.
A paper published by the Institute of the Study of Labor in 2014 re-examined data collected by investigators of the British Health of Munition Workers Committee that looked at factory workers' productivity during the First World War and found that "employees at work for a long time may experience fatigue or stress that not only reduces his or her productivity but also increases the probability of errors, accidents and sickness that impose costs on the employer."
CEOs like Arianna Huffington and Richard Branson attribute their success and productivity to maintaining their work-life balance.
Buy an Office Plant
Money doesn't grow on trees, but bringing green into your office can actually help you make money. Buying a plant for your office space has been shown to help people concentrate, so it's worth making a small investment if it can help boost output.
A 2014 study published in the Journal of Experimental Psychology: Applied found that having plants in a work environment enhanced employees' perceptions of air quality, concentration and workplace satisfaction.
Don't Strive for Perfection
Perfectionists tend to get less work done than others, so if you want to make more money, don't be so hard on yourself.
"Perfectionists tend to do things perfectly — or not at all," Dalhousie University psychology professor Simon Sherry told University Affairs. "They cannot relax until a task is 'perfect,'" which can lead to "a lot of repetitive and fruitless checking, and an exaggerated and extreme reaction to mistakes."
Sherry conducted a study published in the Canadian Journal of Behavioural Science that specifically looked at perfectionism in university professors, and found that "perfectionism may represent a form of counterproductive over-striving" that limited the professors' overall productivity.