Millennials Take Paid Maternity Leave Seriously — Here's Why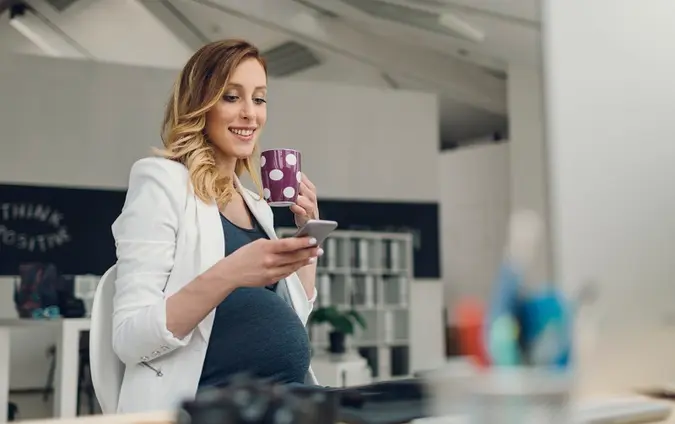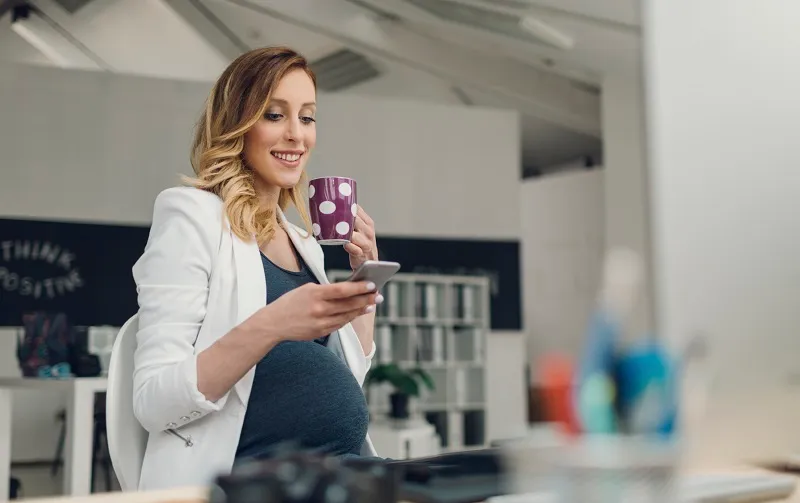 While some millennials might still be occupying Mom and Dad's basement, many are now becoming parents themselves. A 2013 study from Millennial Marketing found that among older millennials, ages 25 to 34, some 10.8 million households already had children — a number that stands to grow exponentially over the next decade.
As the largest segment of the workforce, Generation Y has influenced workplace changes ranging from more open office layouts to casual dress codes. Now, as they transition into parenthood, millennials have the potential to shift another workplace norm: parental leave policies — or in some cases, the lack thereof.
Millennials Are More Likely to Take Parental Leave
According to a recent survey by EY, a global financial services provider, millennials are more likely to take paid parental leave than older generations. While 48 percent of millennials said they would take paid parental leave, only 35 percent of Generation X and 24 percent of baby boomers did, though part of that increase might be due to the rise of women in the workforce.
"Instead of accepting that a woman's career will be hurt, halted or held back if she chooses to have children, people of my generation want and increasingly expect their company to pay them properly for maternity leave, and ideally, paternity leave as well," said 25-year-old Leeyen Rogers. "Although I currently have no upcoming plans to give birth, or even to get married, it is very important to me to work for a company whose values coincide with mine."
Read More: 5 Important Workplace Perks for Women in Their 30s
As of now, just 12 percent of businesses offer paid maternity or paternity leave. One study found that among the U.S. companies that do offer paid leave, the average was less than one month, and the pay, just 31 percent of a worker's normal salary. Even unpaid leave can be difficult to secure. American parents are guaranteed 12 weeks of unpaid leave in a year through the Family Medical Leave Act, but only if they work for a company with more than 50 employees. That means 15 percent of American workers don't have access to any kind of parental leave policy — paid or unpaid.
Make Your Money Work Better for You
To attract and retain millennial talent, the modern workplace needs to adjust parental leave policies to reflect modern gender roles, values and the rising norm of two-income families. According to a Kaiser Family Foundation poll, 52 percent of nonworking Americans said family responsibilities are the reason they're not working.
Millennials Can't Afford Poor Parental Leave Policies
Millennials, who launched their professional lives in the midst of the great recession, have taken longer than previous generations to gain traction in careers that pay a living wage. This is another possible contributor to the increased share of dual income households and the growing need for more flexible hours and leave policies.
Unsurprisingly, the 2014 White House report on millennials found that both today's young men and women recognize the important role women's earnings play in the household. Almost all young men and women report thinking that women with school-age children should work, and more than half report thinking that women should work when they have children younger than school age.
Maternity leave is critical to keeping those women in the workforce and earning, as it reduces the likelihood that women will have to quit their jobs in order to take off the time necessary for childbirth and early child care. Millennials simply cannot afford to have poor parental leave policies or none at all.
Check It Out: Millennials Are Taking Work-Life Balance to a Whole New Level
Poor Parental Leave Policies Can Delay Starting a Family
The absence of comprehensive parental leave policies might be contributing to Gen Y's delay in starting a family. As of 2014, only 45 percent of millennials had access to paid leave, compared to about 66 percent of older workers.
"Millennials have their babies later than boomers did and tend to be more stable financially as well as willing to forgo income and even career concerns in order to put their families first," said career coach and former human resources executive Lynda Spiegel.
Make Your Money Work Better for You
Waiting to have children gives millennials the opportunity to advance their careers further and increase their earnings prior to becoming parents, which also gives them more time to advance to positions with greater work-life balance benefits like paid parental leave.
Delaying starting a family might be a response to the millennials' strong aspirations around both career and family, both of which are facilitated by comprehensive parental leave policies.
Learn: 34 Savings and Money-Making Tips for Moms

Millennials Value Work-Life Balance
Beyond the sheer necessity of improved parental leave policies in today's modern workforce, millennials also prioritize the work-life balance such policies provide.
In the same EY survey, accessibility to flexible options — like working from home — was regarded as important by 59 percent of millennials, compared to just 29 percent of baby boomers. And nearly half of young workers considered paid parental leave policies important factors in making career choices compared to just 21 percent of baby boomers.
"They ask advice about how to approach their employers about … benefits, how to avoid damage to their careers if they work flexibly or take time off and which employers have the best work-life environments," said employment lawyer and president of Workforce 21C Cynthia Calvert. "Both men and women are wrestling with these issues. Men in particular are concerned about paternity leave policies that will allow them an adequate amount of time off and [whether] their workplaces will discourage them from taking the leave."
Millennials Are Influencing Parental Leave Policies
Netflix, Microsoft and Adobe all announced major changes to their parental leave policies this summer, while corporate giants Johnson & Johnson, Goldman Sachs and Blackstone announced similar expanded paid leave programs earlier in 2015.
Make Your Money Work Better for You
"The percentage of companies that offer paid maternity leave is still very low, at 21 percent," reported USA Today. "But that's a jump from the 12 percent of companies that offered paid maternity leave at about the same time last year."
Perhaps companies are finally catching onto what it takes to attract and retain top talent among the millennial generation. And for their part, millennials are showing strong understanding of the long-term financial implications of poor parental leave policies. While even unpaid leave might result in a temporary loss of income, millennials appreciate what a total absence of such a policy can mean for their finances — the permanent loss of a primary income stream.