Minimum Salary Workers Will Accept Hits Historic High — Just How Low Is Too Low?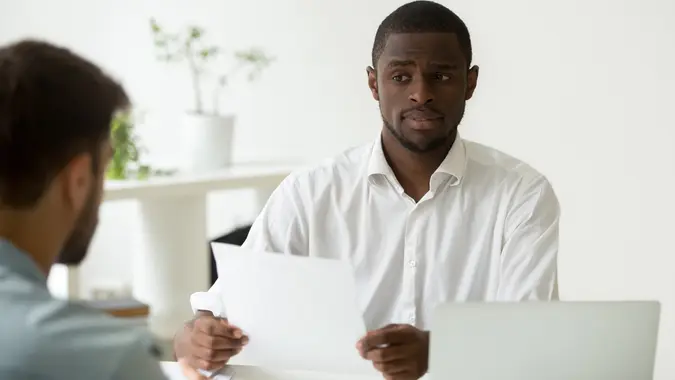 fizkes / iStock.com
With many states increasing their minimum wage for hourly workers in 2022, workers' demands for higher pay have also increased.
According to a survey from the Federal Reserve Bank of New York Center for Microeconomic Data, salary expectations are higher than they have been since 2014, the first year the data was collected. The wage workers could accept for a new job has also increased.
The lowest wage survey respondents said they would accept for a new job is $73,667. This is an increase from the July 2022 response of $72,873. The SCE Labor Market Survey is conducted every four months, according to the NY Fed.
Meanwhile, the average expected annual salary offer for a new job sits at $61,187 in November, up from $60,310 in July. The gap between what workers would accept and what they expect to be offered speaks to the disconnect between employee and employer expectations. This disconnect has also driven the Great Resignation or "great reshuffling" of 2021 and 2022, which saw the quit rate reach an all-time high of 4.5 million in November 2021.
Not surprisingly, the "reservation wage," or the lowest salary workers would take, was higher among those who are already employed. The reservation wage has been growing since 2017, Bloomberg reported, but jumped up to 19.4% for employed workers between March 2020 to November 2022. For unemployed workers, the reservation wage increased by 12% during that time same frame. The reservation wage for employed workers with a college degree rose by 27%, according to Bloomberg.
Make Your Money Work Better for You
Fed policymakers believe that higher employee salaries and greater income expectations could continue to drive inflation in spite of increasing interest rates. Addressing reporters, Federal Reserve Chair Jerome Powell recently said that wages are growing "well above what would be consistent with 2% inflation," Bloomberg reported.
More From GOBankingRates