6 Mistakes That Are Holding You Back From Landing a Remote Job

4 min Read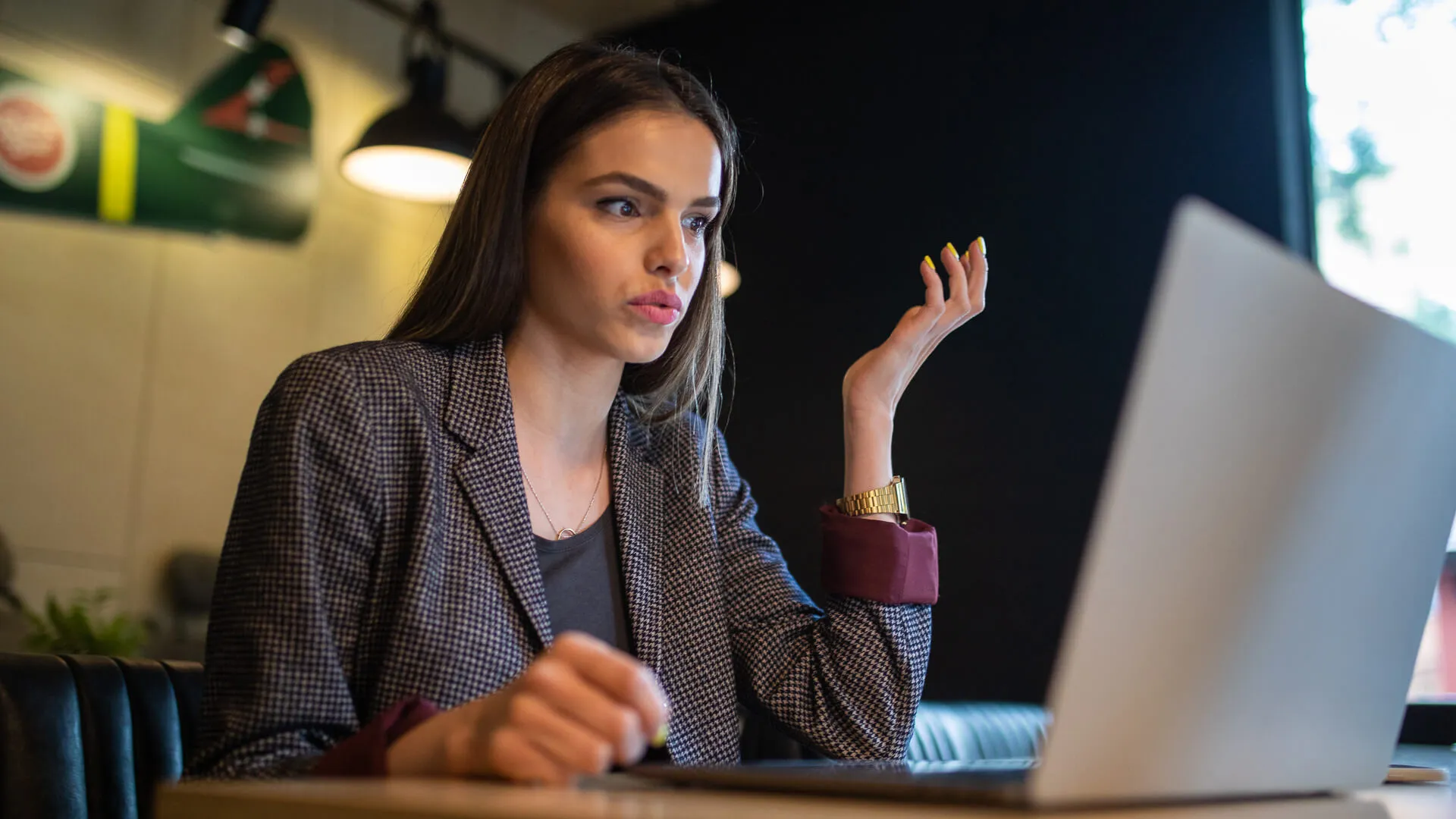 Make Your Money Work Better for You
Neglecting To Highlight Your Remote-Specific Skills
In addition to skills specific to the position you're applying for, you should also highlight the soft and hard skills that would make you an ideal remote employee.
"Remote employers like to know that potential employees have good organizational, time management, problem-solving, and written and verbal communication skills, as well as technological know-how," said Toni Frana, a career coach with FlexJobs. "Including the remote-specific skills and tools you are familiar with on your resume will help you stand out."
Read: Nearly Half of Americans Quit Their Jobs Because They Feel Unappreciated by Management
Applying for Jobs Outside the Geographical Bounds
"Most remote jobs do have a location requirement," Frana said.
According to FlexJobs, up to 95% of all remote job postings include a location requirement. This may be due to tax or licensing laws, the location of an existing client base or some other reason.
"Paying attention to where the job is located or what the location requirements are — even if it's 100% remote work — can ensure your application isn't stalling because you don't meet location criteria," Frana said.
Casting Too Wide of a Job Search Net
Working remotely allows you to apply for jobs that are located outside the bounds of a commute, but this doesn't mean you should apply for every remote job you see posted.
"If you're so focused on working remotely that you're applying to tons of different remote roles, you may be wasting job search time," said Brie Reynolds, senior career specialist at FlexJobs. "Employers need applicants to show them that they can do the exact job, and they need it spelled out clearly. You may be capable of doing five different types of jobs, but if your resume and cover letter aren't specific to the one job you're applying for, an employer won't realize you can do that particular job."
Make Your Money Work Better for You
Not Leveraging Your Professional Network
You may assume that since remote jobs are digital-first, you'll be able to find postings for all available positions online. But just as with traditional, in-office jobs, this isn't necessarily the case.

"Many positions are never posted, which is why it is so important to leverage professional and personal networks to identify opportunities that would be a good fit," said Debra Wheatman, certified professional career coach and president at Careers Done Write. "Use LinkedIn to connect with people and conduct some networking calls. Participate in network events online and in-person (if things are happening in-person) to create meaningful connections that will help you expand your reach and identify remote opportunities where you can add value."
Failing To Prep For Remote Interviews
A remote interview might seem more informal than an in-person interview, but this is not the case. You should prepare for a virtual interview just the same as you would any other job interview.
"Dress as though it's an in-person interview," said Leigh Yanocha, managing director and head of people strategy at Knopman Marks Financial Training. "Be on time, have a professional background without kids roaming around, smile and make sure digital documents, such as your resume, are handy to share with your interviewer. Be prepared to talk about how you function as a remote worker, how you structure your workday and hacks you've discovered to be productive while working remotely."
Overemphasizing Your Desire To Work Remotely
"It's OK to acknowledge that you enjoy remote work, but there's a fine line between doing this and making it clear that your main motivation is to 'work from home' or 'travel the world,'" said Andrew Gobran, people operations generalist at Doist. "Remember, at the end of the day you're still applying for a job; it just happens to be remote."
Be sure to give your potential employer reasons why you would like to work for their company in particular.
More From GOBankingRates
About the Author