3 Mistakes I Made When Taking My First Job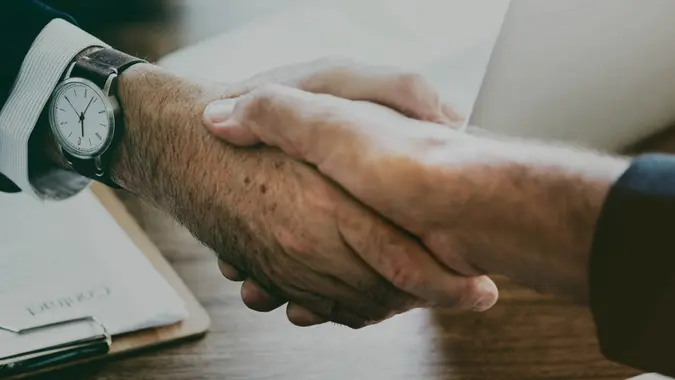 rawpixel.com / Unsplash.com
Getting a full-time job is exciting. After years of summer internships, on-campus employment and mowing lawns, being offered that first "real" job makes you finally feel like an adult. But the job offer is only the first step. The actions you take at this point will play a key role in your future career development, earning potential and overall financial success.
When I accepted my first job, I made several mistakes that set back my career and finances. Although I was able to recover and find a career that I enjoy, it took several years and caused many unnecessary challenges.
Click to read more about valuable career lessons a mother gave her daughter.
The next time you receive a job offer, avoid these pitfalls to ensure that you maintain control of your career and finances.
Mistake No. 1: Taking a Job That I Knew I Wouldn't Enjoy
I graduated with two job offers — one that I knew I would enjoy and a second that was less exciting but paid twice as much. Which would you choose?
This is a difficult question because your first job sets the stage for your future career path and earning potential. If you take a job that pays less, you may earn less your entire life. Take a job that you hate, and you may wake up in 40 years as a mediocre employee, wasting your life away.
I chose the job that paid more. And that was a mistake.
Pursue a job purely for the money and you'll have a hard time moving up the career ladder, as it's very difficult to compete with people who enjoy what they're doing if you're in it just for the paycheck.
Make Your Money Work Better for You
Fortunately, I was able to segue into a better career. But, if I had pursued the other career path in the first place, I may have moved up faster.
More on Choosing the Right Job: Looking for Job Security? Look for One in These 10 Industries
Mistake No. 2: Not Negotiating My Salary
When the hiring manager began discussing salary with me, he said, "This position's range starts at [starting rate] … "
I said, "OK," anticipating that I would hear the rest of the range.
However, the hiring manager took my "OK" as me accepting that rate. He then concluded with a more confident, "Yes, this position starts at [starting rate]."
It's no secret that hiring negotiations can be awkward and I didn't like the idea of having a confrontation with my future boss. So, I didn't push back, even though I knew that there was supposed to be a starting range, not a starting rate. Not only was this bad for my finances, but it didn't give me the best impression of my boss. I started this new job recognizing that he was not on my side.
The easiest time to get a raise is when you first receive a job offer. So, don't hesitate to question the first amount an employer offers you. Sometimes it may be set in stone, but often there is room for negotiation. Pushing for a higher starting salary can have a lifelong impact on your earning potential, as most raises are based on a percentage increase. This means that a starting salary of $5K more can be worth hundreds of thousands of dollars over your career.
Related: How to Improve Your Chances of Getting a Job
Mistake No. 3: Signing a Move Reimbursement Contract With a 3-Year Commitment
My first job was on the opposite side of the country. Fortunately, they provided relocation assistance. The company covered my moving expenses, including three hotel stays and a per diem for four travel days. While this was very generous, there was a stipulation that I would have to pay back a portion of this reimbursement if I left the company within three years. When I left the company 18 months later, I had to write them a check for $1,500. Ouch.
Make Your Money Work Better for You
Companies put these types of contracts in place to protect their finances. Although that makes sense, if you're a career professional, you are also taking a risk by accepting their job offer. You're moving across the country for this job, so asking that they waive any minimum work requirements for the move reimbursement is certainly acceptable. After all, a few thousand dollars will have a bigger impact on your finances than on those of the company.
Know Before You Sign On: 15 Things Your Employer Owes You
Learning From Mistakes
Fortunately, you can always learn from your mistakes. Despite my first job being a poor fit and introducing me to several low-caliber managers, it was an incredible learning experience. The skills I gained made me more competitive in my current career. Meanwhile, the interactions with lousy bosses showed me exactly what not to do when managing my own teams.
Of course, if you can avoid unnecessary mistakes, you'll be better off. The more deliberate you are about positioning yourself for the right job after graduation, the easier it will be to achieve your career goals.
Click through to read more about the coolest job perks from top companies like Google.