Your Money Champion's Step-by-Step Guide to Living Richer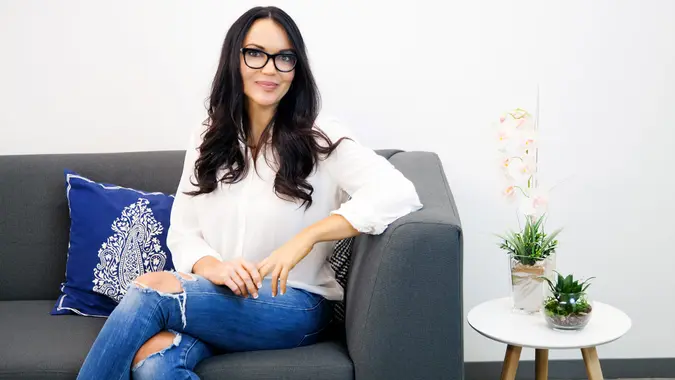 ©GOBankingRates
We all want to be rich, don't we? But here's my little secret: "Living richer" isn't just about what's in your bank account. From your personal life, to how you explore the world and pursue your career, I believe living life to the fullest is totally doable — no matter how much money you actually make. 
Below are four easy things you can do right now to live a richer life. They may seem small, but I promise you — the ripple effects will be huge. You just need to follow through. If you want to dream big, these steps could one day help you figure out how to (realistically) make your first million. But they'll also help you reach a much simpler goal that's every bit as important: live a more comfortable life.
1. Shop Smarter
One of my favorite places to shop is Costco. Prices there are already low, but there are ways to pay even less at Costco, such as splitting bulk items with friends, using Costco coupons and taking advantage of rebates. The three items I always buy at Costco are diapers, toilet paper and face wipes — they're so much cheaper to buy in bulk.
When I'm shopping at Target and Walmart, I always look to see if the same item is selling anywhere else for less. Many retailers will price-match if you find something cheaper somewhere else — even Amazon. I did this all the time when I was shopping for my first baby, and it's a great way to save money on Christmas shopping, too.
Make Your Money Work Better for You
2. Focus on Paying Down Debts
Paying down debt and getting my mortgage paid off are my current financial goals, because I believe the key to living richer is being debt-free.
If possible, choose a 15-year mortgage. When trying to pay off a mortgage or other debt quickly, you might not get to go shopping as much or take as many vacations, but in the end, knowing that you're no longer in the negative can bring you peace of mind and help you live a richer life.
Related: 16 Expert Tips to Manage Your Money Better
3. Use an Accountant
With tax season just around the corner, it's time to start getting your finances in order so that you can file your taxes on time. If you're debating whether it's worth the cost to use an accountant, my advice is to go for it — especially if you're an independent contractor. I always use an accountant. I'm a independent contractor myself, so doing my taxes can be complicated. And there are so many significant tax breaks you can actually get, whether you own a pet or a business.
Another tip I have for anyone who is self-employed is to do your taxes quarterly, and have a savings account set up that a percentage of each paycheck goes into automatically. This way when it comes time to pay your taxes, you already have money set aside.
4. Turn Your Passion Into a Paycheck
I have frequently taken on side jobs, and if you have the time I recommend it — especially when trying to pay off debt. I suggest your side hustle be something you really enjoy — otherwise you can burn out, and that's a lose-lose for everyone.
If you love planning parties, consider a side job as an event assistant. If you love writing, look for freelancing gigs. If you love kids, consider being a nanny on the weekends. If you love dogs, be a part-time pet sitter. Whatever you're passionate about, you can likely turn it into a side hustle that can make your salary soar.
Make Your Money Work Better for You
Gabrielle Olya contributed to the reporting for this article.
More on Saving and Making Money
We make money easy. Get weekly email updates, including expert advice to help you Live Richer™.