Money Lost by Mall Santas and Elves in 2020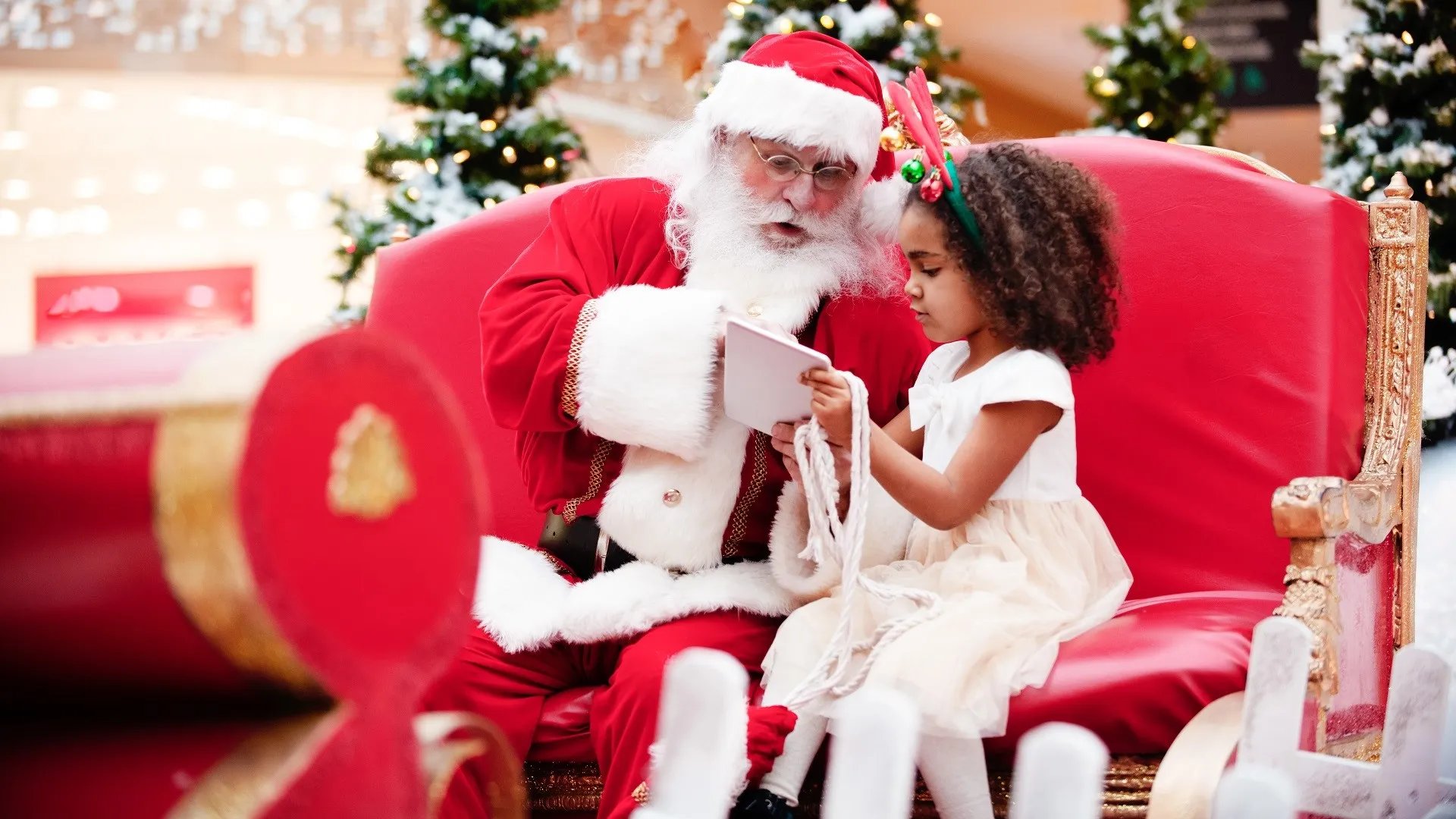 It's a sad year for Santa. Those who rely on seasonal gigs portraying the jolly old man will have limited options this year as many malls are eliminating their Santa stations and companies are forgoing holiday parties during which Santa often made appearances. Even Macy's — the department store at the center of "Miracle on 34th Street" — announced that there will be no Santa at its iconic flagship store in New York City for the first time in 158 years, USA Today reported.
This isn't just a blow to holiday joy — it's also leading to lost income for workers who play Santa and his elves, as well as for the retailers that get an additional bump from extra in-person shoppers. Here's a closer look at all the money that will be lost in 2020.
Last updated: Nov. 9, 2020
Holiday Santa Bookings Could Be Down as Much as 40%
Mitch Allen, the founder of HireSanta.com, a Santa Claus booking site, told USA Today that he expects in-person Santa bookings will be down "anywhere from 25% to 40%" this holiday season. And Mike Hadrych, a retiree who books up to 70 gigs a year portraying Santa during the holiday season, told USA Today his demand has already been dramatically reduced.
"I normally have 20 to 30 bookings, and right now I have two," he said. "So I expect it to be really, really slow."
Mall Santas Could Lose Up To $10,000 in Income
Mall Santa gigs are pretty lucrative — Allen told USA Today that top-tier Santa actors can make between $5,000 and $10,000 working at a mall from November through December. With many malls forgoing their in-person Santas this year, that income will be lost.
Make Your Money Work Better for You
Santas Have Already Lost Off-Season Work
While many professional Santas work only during the holiday season, some bring in income by working as storytellers or perform different characters for audiences year-round. But due to the pandemic, many in-person performances have been canceled, which has already led to a loss of income for these entertainers.
Santas Who Do Get Mall Work Could Face Reduced Hours
Some shopping centers, including those owned by Simon Property Group, announced that they will still be having Santas this year. However, Allen told USA Today that many venues that will have in-person Santas are reducing the number of hours Santa will be on-site as a safety precaution.
More Than 30% of Santas Could Be Out of Work in 2020
Some venues are finding ways to make in-person Santa visits happen safely by requiring masks in places with mandates and erecting plexiglass shields and snowglobes around Santa to keep him safe. Other Santas will be offering their services virtually via Zoom.
But even with these COVID-19-friendly accommodations, many Santas will be out of work. Rick Rosenthal, the dean and co-founder of the Santa training facility Northern Lights Santa Academy, told CNN that he expects that more than 30% of Santas who worked last year won't be working this holiday season because of the pandemic.
No In-Person Santas or Elves Could Lead To Reduced Retail Revenue
Santas can be a big draw to get people to shop in-person rather than online, but if there are no Santas, that means it's likely there will be fewer shoppers in stores — which leads to less impulse purchasing and fewer extra purchases people make once they're in stores.
More From GOBankingRates