9 of the Most Secure Jobs in America
Some jobs thrived during the pandemic.
It's been a catastrophic year for the economy, and millions of Americans are still out of work because of the pandemic. Though pretty much every industry has been changed because of COVID-19, some verticals were hit harder than others — like the hospitality sector and theme parks. The economy has yet to get back on its feet as the pandemic continues to ravage the country. Now in its third wave, COVID-19 infection rates are more rampant now than they were in spring.
Though layoffs continue in various sectors and furloughs become permanent, a number of industries have been almost entirely spared from job loss. And it doesn't end there: Some professions have emerged from the pandemic to be even more in demand than they were before. Unsurprisingly, many of these expanding vocations are in the healthcare sector.
If you're embarking on a new career because you've been professionally displaced by COVID-19 or if you're looking for a fresh start in the new year just around the corner, it's worth knowing which vocations are safe bets — even during a recession. Here's a glance at the most secure jobs on the market, both in 2020 and going forward.
Last updated: Nov. 24, 2020
1/9
Dean Mitchell / Getty Images
Home Health Aide 
Even before the pandemic, home health aide services were in demand, largely because of aging baby boomers. In 2019, the U.S Bureau of Labor Statistics (BLS) projected the overall employment of home health aides and personal care aides to grow 34% from 2019 to 2029. The need for home care has not slowed down during the pandemic, and job seekers who enjoy working hands-on with people should look into this booming profession.
The educational requirements for the job are fairly light (generally you'll need a clean background check and training certification, though requirements vary by state). Among the duties of a home health aide are assisting people with essential tasks such as bathing and dressing, as well as checking vital signs. This job is generally pretty low paying, with a national average salary of $11.98 per hour, according to Indeed.
2/9
andresr / Getty Images
Physical Therapist
In 2019, the BLS projected the employment of physical therapists to grow 18% from 2019 to 2029. Like the demand for home health aides, the growing need for physical therapists is driven by aging baby boomers who may require some more hands-on assistance. Physical therapists help patients recover from all sorts of medical issues and procedures, but they also play a crucial role in treating people with mobility issues resulting from chronic health conditions like obesity.
To become a physical therapist, candidates must complete a doctor of physical therapy degree from a Commission on Accreditation in Physical Therapy Education-accredited physical therapist education program (typically two years long) and pass a state licensure exam. The average annual pay for an entry-level physical therapist in 2020 was $63,465 a year, according to ZipRecruiter. Despite the pandemic, growth in this industry appears to be on target with 2019 estimations.
3/9
Viktoriia Hnatiuk / Getty Images/iStockphoto
Software Developer 
During the first peak of the COVID-19 pandemic and the unemployment rate reached 14.7%, job loss was sweeping across just about every industry and even tech professions were in peril. But still, the demand for software developers remained strong. To become a software developer, you might start by dabbling in learning code and then taking a software engineering course like those offered by Flatiron School and other coding academies that take the intensive boot camp approach.
The national salary average for a software developer is $86,523, according to ZipRecruiter, but if you're in a tech-heavy state like California or New York, you could pull in well over $100,000 a year.
4/9
Chris Ryan / Getty Images
Lawyer
Benjamin Franklin famously said that "in this world nothing can be said to be certain, except death and taxes." We might also add the word "litigation," because goodness knows, there will always be somebody suing somebody else. Additionally, in these strange times, there's a need for lawyers to walk businesses through the legal headaches of operating safely in a pandemic.
Becoming a lawyer is infamously intense: You need to acquire an undergraduate degree, pass the LSAT, acquire a Juris Doctor Law degree, pass the MRPE and then pass the bar exam. Once you do all that, you can be raking in an average salary of $166,464, according to Salary.com. As with other careers, your location plays a crucial role here. Lawyers in New York City for instance can easily pull in north of $250,000 a year.
Find Out: The Best-Paying, Fastest-Growing Jobs in Each State
5/9
razyph / Getty Images/iStockphoto
Veterinarian
During the COVID-19 lockdowns, many of us have developed a new appreciation for our pets. Our love for them knows no limits, which is why it's not terribly surprising that in 2019, the U.S spent $95.7 billion on pets. Sure, a lot of this money went to pet food and supplies and groomers — but $29.3 billion of it went to veterinary services. For as long we love and need animals in our lives, we will need medical experts who specialize in their care.
Becoming a veterinarian requires immense ambition and a lot of time. You'll need a bachelor's degree in a biological science, the completion of a four-year doctor of veterinary medicine program and the passing of a seven-hour licensing exam. The average veterinarian salary in the U.S. in 2020 is $96,766, according to Salary.com.
6/9
FatCamera / Getty Images
Speech-Language Pathologist
In 2019, the BLS projected employment of speech-language pathologists in the U.S. to grow 25% from 2019 to 2029. Like the need for home health aides and physical therapists, the demand for these workers was buoyed by the aging boomer population. If anything, the COVID-19 pandemic has intensified the demand, as speech pathologists can be of vital assistance to the recovery of coronavirus patients after coming off of ventilators.
To become a speech-language pathologist, you must acquire a bachelor's degree in communication sciences and disorders (CSD), complete a CAA-accredited graduate degree in speech-language pathology/communicative sciences and disorders, complete a post-graduate fellowship, take a national exam in speech-language pathology and then apply for state licensure. According to ZipRecruiter, in 2020, the average annual pay for a speech pathologist is $98,823.
Physician Assistant
In 2019, the BLS projected employment of physician assistants (PAs) would grow 31% from 2019 to 2029. The COVID-19 pandemic has thrust a spotlight on the importance of so many frontline workers in the healthcare sector, including the role of the PA. A core member of a medical team that includes doctors, surgeons and nurses, a PA performs a range of duties under a licensed doctor, with the tasks depending on their specialty.
A PA is nearly as rigorously educated as the MDs they work with, so this is a job that has extensive requirements, including the passing of the Physician Assistant National Certifying Examination. But soft skills such as active listening and compassion are integral in this role, too. The average national salary for a PA in 2020 is $107,038, according to ZipRecruiter.
8/9
chee gin tan / Getty Images
Respiratory Therapist
In 2019, the BLS projected that the employment of respiratory therapists would grow 19% from 2019 to 2029. That was considered substantial growth back then, but now the demand will likely be far greater in the coming years. The COVID-19 pandemic has revealed a dire need for more respiratory therapists. These medical professionals perform a number of critical tasks including assessing, diagnosing and treating cardiopulmonary conditions and caring for patients with chronic pulmonary diseases and other critical illnesses (including coronavirus) among other important abilities.
While pursuing a career as a lawyer or a doctor might be more financially rewarding, becoming a respiratory therapist requires less time and money (you can take one of a few different educational paths including a two-year associate degree). Plus, you'll be helping, and possibly saving, many lives that have been imperiled by COVID-19. The average salary for a registered respiratory therapist is $69,209 in 2020, according to Salary.com.
9/9
Yuganov Konstantin / Shutterstock.com
Registered Nurse
In 2019, the BLS projected the employment of registered nurses (RNs) to grow 7% from 2019 to 2029. The growth was expected for a few key reasons, including the rising rates of chronic conditions such as obesity and diabetes, and again, the aging baby boomer population. The COVID-19 pandemic has changed everything though, and now we're looking at a bona fide shortage of RNs. According to The American Nurses Association (ANA), there will be more registered nurse jobs available through 2022 than any other profession in the country. In essence, you can't find an occupation more secure than this one.
Becoming a registered nurse is more involved than becoming an entry-level nurse. You'll need a bachelor's degree in nursing, an RN degree and passing of the NCLEX licensing exam.  The average base pay salary for a registered nurse is $65,870, according to Glassdoor, but that's really the lower end of the stick when looking at the salary state by state. The highest-paying state for RNs is California, which paid $113,240 on average in 2020.
More From GOBankingRates
About the Author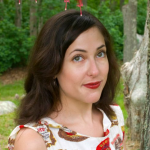 Nicole Spector is a writer, editor, and author based in Los Angeles by way of Brooklyn. Her work has appeared in Vogue, the Atlantic, Vice, and The New Yorker. She's a frequent contributor to NBC News and Publishers Weekly. Her 2013 debut novel, "Fifty Shades of Dorian Gray" received laudatory blurbs from the likes of Fred Armisen and Ken Kalfus, and was published in the US, UK, France, and Russia — though nobody knows whatever happened with the Russian edition! She has an affinity for
Twitter
.