New Grads: How to Stand Out in a Super-Competitive Market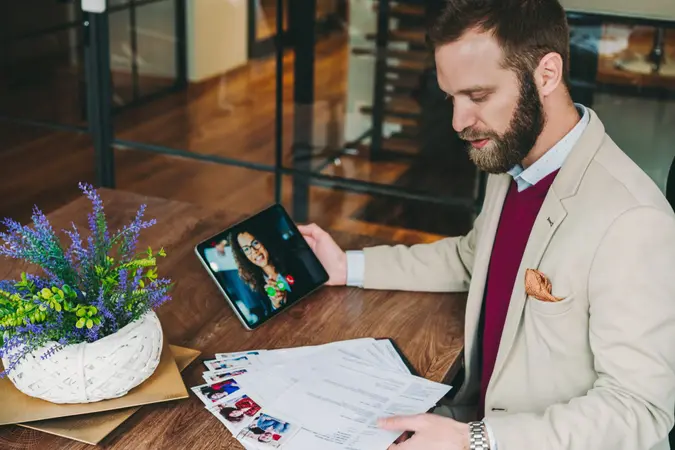 martin-dm / Getty Images
Recent grads are facing a situation that's not all that different from what graduates in 2020 experienced. While the job market is undoubtedly in a better place than it was one year ago, it's not like it was pre-pandemic. Those who are 20 to 24 years old are experiencing the highest unemployment rate of any age group at 10.1%, compared to the 5.8% unemployment rate overall.
Read More: 11 Best Lucrative Side Hustle Ideas: Earn More
Find Out: 30 Odd Jobs That Pay Insanely Well
"When the economy tumbles, the job market tends to be worse for young people," said Elise Gould, a senior economist at the Economic Policy Institute in an interview with NPR. "The reality is that there may be plenty of cheaper-to-hire college graduates, but in an economy still recovering from major layoffs, there are also plenty more experienced workers desperate for jobs." Gould said that the candidates with more experience will be the ones who will more likely get hired, which will leave young workers struggling to get their careers started.
Unfortunately, a delay in getting your career started can lead to other issues. "Compounding the shortage of roles, recent graduates are beginning to worry about some gaps in their resume," said Pablo Listingart training expert and career development professional founder of ComIT. "Some graduates had internships cut short or canceled due to COVID-complications. Others had trouble asking for professor references through remote learning, and many have seen a full year go by without being able to participate in the workforce."
Make Your Money Work Better for You
See: How To Go Back To Work And Still Keep Unemployment Benefits
But there's hope on the horizon for new grads, according to Listingart.
"While this seems on the surface to put recent graduates at a disadvantage, it's important to remember two things," he said. "First, every first-time job seeker is in the same boat, and employers understand the nuances of the situation. Second, when it comes to the task of engineering a recovery, nothing is more valuable than a fresh perspective. Graduates who stand at the beginning of their career have a unique opportunity to enter the workforce and make an important impact right away. Creativity, innovation, and initiative will be the recipe for post-COVID success…"
Discover: 26 Highest-Paying Jobs That Let You Work From Home
Here are three ways to stand out as a graduate in a saturated job market.
Create a Website
"My advice for new graduates looking to stand out and get noticed in today's job market is to create a website and add a link to said site in your resume and cover letter," said Dana Case, Director of Operations at MyCorporation.com. "Your website is a fantastic space that may act as your portfolio. You can upload projects or assignments you worked on during school to that site and links to any other published work you may have, such as a podcast you're recording or a blog where you write about topics you are passionate about. A website also gives you the chance to share more about who you are, what you love, the skills you have as well as any you are learning, and more room to share accomplishments and career experience that might not fit entirely within a resume or cover letter. This is your space to share more about you — what interests you, what you have achieved, and the type of career path you wish to pursue. Use your website to let your personality shine through!"
Make Your Money Work Better for You
The Financially Savvy Female: How Millennial Women Can Take Control of Their Debt
Focus on Networking
"Right now the job competition, especially for highly desirable jobs, is very high," said Alexander Lowry, the executive director for Career and Connection Institute at Gordon College. "It takes networking to stand out. Applying over the internet to throw your hat into the black box doesn't work. You need to find people you know at your target company and network them, e.g., do informational interviews. Have them connect you with other colleagues. They can also refer you officially to jobs. That's how you actually get seen and considered by HR."
Modern Money Etiquette: Should You Ask Coworkers About Salary?
If you're unsure how to find people at your target company, Linda Qu, marketing coordinator at Jobscan, had some good advice.
"Utilize tools such as LinkedIn and Handshake," said Qu. "Grads must take the offensive a little more during these times, and students should be prepared for that. Did you know that only 50% of LinkedIn users have complete profiles and users with professional headshots get 14x more LinkedIn views? LinkedIn profiles should always be updated, which isn't new information, but increasingly relevant right now."
Make Your Money Work Better for You
Prepare Some Thoughtful Questions for the End of Each Interview
Toward the end of job interviews, interviewers often ask if the candidate has any questions. According to Listingart, this is the perfect time to differentiate yourself from other candidates.
Economy Explained: How Do We Track Unemployment and Joblessness?
"Before their interview, candidates should prepare targeted and specific questions to present to the recruitment team," said Listingart. "Questions should reflect an awareness of the company's larger project and should demonstrate that the candidate is thinking deeply about the ongoing effects of the pandemic and their ramifications as the company moves forward. Asking about any pivots the company has recently made, or opportunities they see moving forward, demonstrates an elevated awareness and a team orientation. Candidates can ask about the kind of professionals that find the most success in the role they're considering, and they can also ask the recruitment team if they have any reservations around their qualifications that the candidate might be able to understand and/or address."
Read: Most and Least Educated Cities in America
Listingart also advised that this part of the interview is a great time to inquire about learning opportunities and 'up-skilling' strategies that would be available as part of the job. "This shows the team that the candidate is considering the role as a long-term position and that they'll approach their corporate evolution with a committed curiosity."
More from GOBankingRates:

Make Your Money Work Better for You