Side Hustle Pro's Nicaila Matthews Okome: These Are the Best 3 Ways To Use Side Gig Income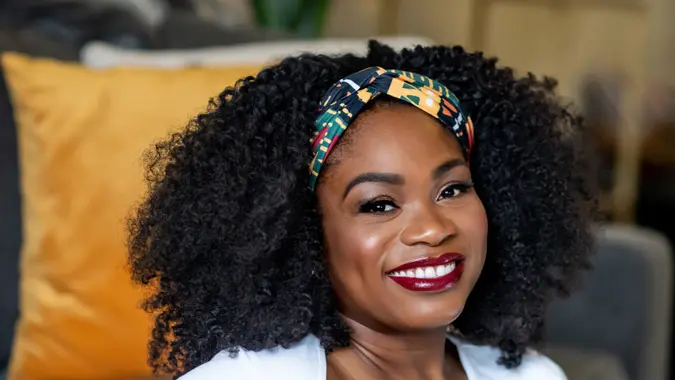 ©Nicaila Matthews Okome
Nicaila Matthews Okome is the host of "Side Hustle Pro," a business growth podcast, and she runs a website of the same name. Since launch, "Side Hustle Pro" has aimed to help Black women transform their side hustles into profitable businesses.
Recognized by GOBankingRates as a Top Money Expert, here Okome shares valuable information on why a side hustle is a good investment.
Want to vote for Nicaila as your favorite money expert? Click here and go to her expert page.
What's the one piece of money advice you wish everyone would follow and why?
I wish everyone would explore their interests and start a side hustle that will eventually bring in additional income. Instead of splurging or blowing through that additional income, use it in one of three ways:
Reinvest in your side hustle to grow it even further.
Invest in courses that will help you grow your business.
Save as much as you can.
Jaime Catmull contributed to the reporting for this article.
Make Your Money Work Better for You
More From GOBankingRates