5 People Share Their Winning Salary Negotiation Tactics

10 min Read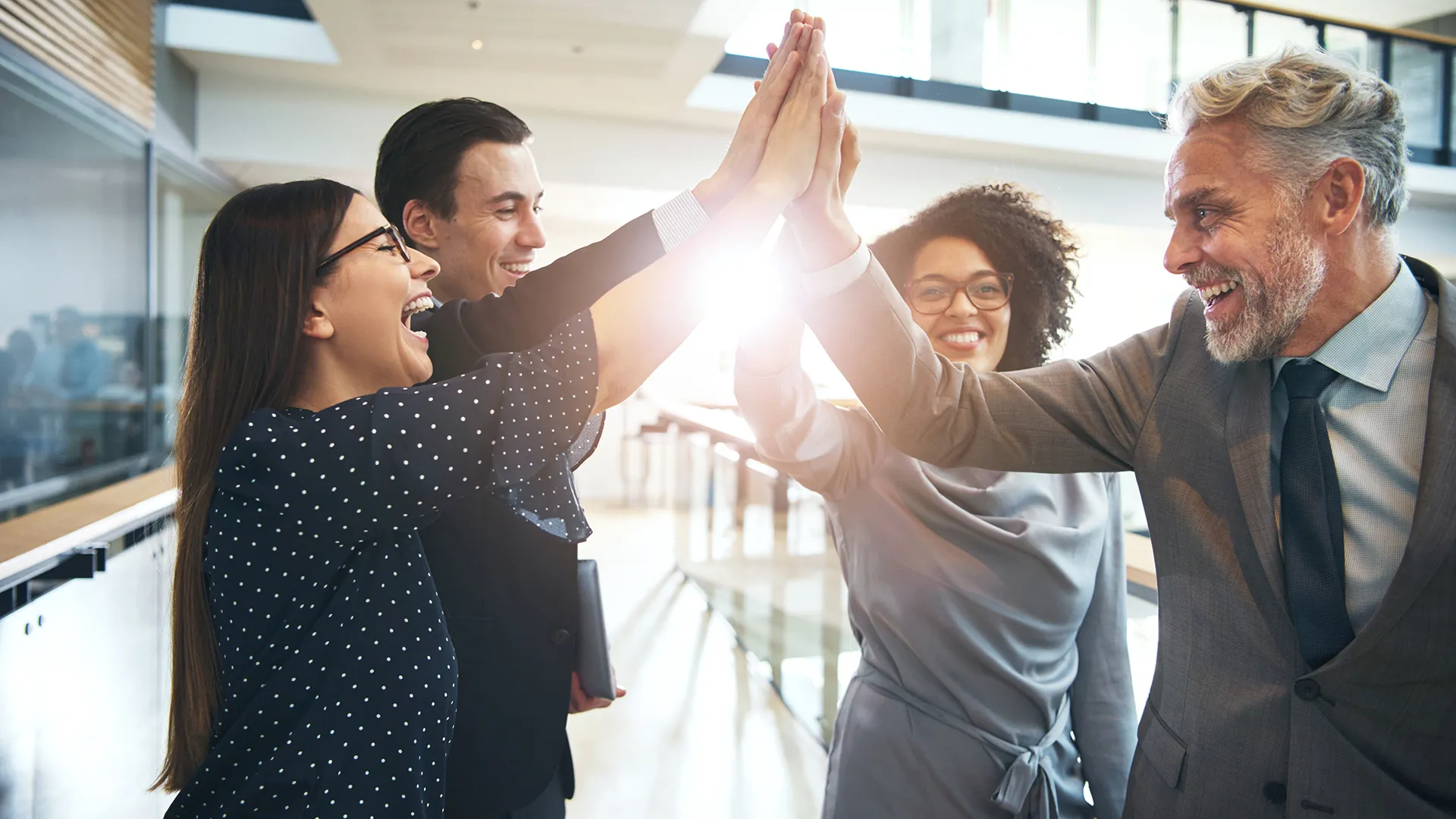 When it comes to negotiating a pay raise, if you ask, you'll likely receive. Compensation resource Payscale revealed that 75% of employees who asked for a raise got a pay increase. But, the problem is, most workers don't ask. Payscale also found in a survey of 31,000 people that only 43% had ever asked for a raise in their current field.
Salary negotiation might seem scary, but what's more frightening is the potential income you're giving up by not asking to get paid what you're worth. Just ask these five people. They pushed past their fears to ask for a pay raise — and got one. Their stories will teach you how to negotiate your salary and get that pay bump.
Make Your Money Work Better for You
This Man Negotiated a $70,000 Raise
Jacob Wade took advantage of a new job offer to negotiate a $70,000 increase in pay. He was working as an IT support technician when he decided to apply for not one but two job openings. He was offered both jobs and used the competing offers to secure a big salary at one of the companies.
He Did His Homework
When Wade was applying for a sales engineer position, he learned about the company from people who worked there before applying. "I asked what the job entailed, and how people became successful at that job," he said. He used that information to craft a resume specifically for the position he wanted. "After reading through the job description in detail and interviewing current employees, I was able to list my strengths and detail what uniquely qualified me for the position," Wade said.
He Got a Competing Offer
Before interviewing, Wade used Glassdoor.com to find the range of salaries for the position for which he was applying. To create more leverage, Wade applied for another job to get a competing offer. "I would have been happy at either position, but this gave the companies more incentive to push the rate higher to secure me at their company," Wade said.
Because he had a history of being a top performer and getting competing offers, he had the confidence to ask for what he believed he was worth. That landed him a salary that was $70,000 more than the one he had at his former job.
This Man Negotiated a 35% Pay Raise
Over the course of 18 months, Riley Adams managed to negotiate three pay raises that amounted to a 35% increase in his salary. At the time, he had been working for three years as a financial analyst for an energy company. Adams said he knew he was worth more than what he was getting paid based on comparable salary ranges he found online for others with his credentials and experience. So he made a plan to boost his pay.
Make Your Money Work Better for You
He Sought a New Role at His Company
Adams knew he wouldn't get the pay increase he wanted all at once, so he took a series of actions to boost his salary over time. First, he pursued an opportunity to move into a role that not many in his company would want because of the poor work-life balance it offered.
"Seeing this as an easy target to make an argument for higher pay if I performed adequately, I chose to lean in when others avoided the role," Adams said. His gamble paid off, and he got a 9% pay raise for accepting the new role.
He Highlighted His Accomplishments to Negotiate Salary
After performing well in his new role for nine months, Adams asked his boss for a promotion. "I prepared a candidate profile filled with every accomplishment marked to date with the company and made sure to highlight these to my boss," Adams said. "After much negotiating, he agreed to a promotion and compensation bump of 12%."
Study Up: 30% of Americans Got a Raise in 2018 — Here's How You Can Get One, Too
He Networked With Colleagues to Get Promoted
The promotion Adams landed was for a financial analyst rotation that would last 18 months. "I knew my next target would need to be for another promotion into a different group," he said. So he started networking with colleagues to learn about upcoming openings for senior analyst positions at his company. He found one with a co-worker from his previous role who was looking to expand her team with another senior analyst. Adams let her know that he wanted to move into that role when his current rotation ended. Not only did he get that promotion, but he was able to negotiate a salary increase, as well.
"In a matter of 18 months, I had been promoted twice and given raises three times," said Adams, who helps young professionals find financial independence at Young and the Invested. "I knew it wouldn't happen overnight but I set myself on a path ensuring I would ultimately increase my pay considerably in percentage terms. I'm very happy with my decision and love my new role."
Make Your Money Work Better for You
This Women Got $20,000 More Than an Initial Salary Offer
Tori Dunlap had been working as a social media marketing manager for a global security company but realized there wasn't an opportunity for growth in that position. "I felt stagnant, and was ready for a new challenge," she said. She also wanted to earn more and knew that landing a new job would be a way to increase her pay.
So, Dunlap applied for a digital marketing manager position with another company. During her interview, she was able to negotiate a salary that was $20,000 more than the company initially offered her.
She Followed a Salary Negotiation Script
Dunlap used a salary negotiation script she created to boost the initial salary offer. It's a strategy she now teaches clients with her money and career coaching business, Her First $100k.
She started by telling her future employer how excited she was for the opportunity. Then she used research on the salary range for people with her experience in similar positions to ask for how much she thought she was worth. She recommends asking for an amount higher than the average salary range for the position you want because employers will likely negotiate the rate down to that range. "Then, end in gratitude," she said. "Remind them how excited you are to start working."
She Was Confident but Not Forceful
Dunlap said that being confident without being forceful was the key to her salary negotiation success. "You never want to be forceful, especially if you're a woman," she said. "Women already run the risk of being seen as ungrateful, aggressive or pushy when they ask for their worth."
You increase your chances of success by doing your research about the salary you want, demonstrating that you deserve the rate you're asking for and remaining calm while asking. "Negotiations are collaborations, not conflicts," she said.
Make Your Money Work Better for You
She Found Motivation to Get Past Fears of Negotiating
Dunlap admitted that negotiating for a higher salary can be scary. But, it's easier if you're prepared. And finding the right motivation to ask for a raise can help. "Women are statistically more likely to succeed in negotiating when they are doing it on behalf of someone else, so I always try to think about negotiating for 'future me' as motivation," she said.
This Man Negotiated a 75% Pay Hike
Drew DuBoff provides a virtual assistant, editing and writing services, so he sets his own rates. However, if he's been working with a client for a while and wants to get paid more, he has to ask for a raise — which he did recently. DuBoff managed to negotiate a 75% rate increase with one of his clients.
He Believes the "Ask" Should Come Naturally
DuBoff said he avoids being aggressive when it comes to asking for a raise. "I think being forceful can be off-putting," he said. Instead, he has learned that he has better luck getting the pay hike he wants when the "ask" comes in the form of natural conversation. "If it's too contrived, the situation becomes too awkward," he said.
He Turned Praise From a Client Into an Opportunity to Ask for Higher Pay
DuBoff had been providing customer service for one of his small-business clients for about a year and wanted to get paid more. In an email, his client had complimented his qualifications. So DuBoff used that as a jumping off point during a quarterly call with his client to ask for a higher rate.
"I'm a firm believer of being paid equitably for work, but I always get nervous when I ask for more money for performing the same job," he said. "I will typically not ask for a raise until I'm confident I've built up the trust necessary to receive it." His timing worked with that client because the client agreed to increase his monthly rate from $1,000 to $1,750. "To be honest, I wish I would have asked earlier," he said.
Make Your Money Work Better for You
This Woman Negotiated a $20,000 Raise
In 2013 Daniella Flores, the creator of iliketodabble, was ready to leave her job as a programmer analyst for a retail company. She had been working more than 50 hours a week, was on-call every other week and didn't think she was getting paid what she was worth. She had asked for a raise during her annual review, but was told "there was 'no room' in their budget at the time," she said.
So, Flores applied for another job and got it. However, that job offer helped her score a $20,000 raise with the employer she was ready to leave.
She Used New Job Offer to Boost Her Pay
The new position Flores had been offered was going to pay $50,000 — $10,000 more than her salary with the retail company. She hadn't even planned to use the offer to negotiate better pay with her employer, though. "I was ready to leave," she said. But, when she told her employers that she had gotten another job, they told her they would pay her whatever amount she wanted to stay.
"It was actually a moment I didn't see coming," Flores said. "I was 100% winging it. I didn't know they were going to tell me to name a price." A number popped in her head, and she said it: $60,000. Not only did they agree to the $20,000 raise, but also her employers agreed to a more flexible work schedule for her.
She Wished She Had Planned Better
Flores said she might have gotten a raise without a new job offer if she had planned better for annual performance reviews. "I was inexperienced and actually should have looked up what the market salary was for my position at that time," she said. She also would've taken on more work before her annual review. Then she would've shared her salary research with her manager along with details about why she deserved a raise.
Flores recommends that others who want a raise should do the same. "Then present your case for the percentage of raise you want. Always talk about raises in percentages though, not dollar amounts," she said. "The worst thing they can say is no."
Click through to read 10 reasons you're underpaid — and how to fix it.
More on Making Money
We make money easy. Get weekly email updates, including expert advice to help you Live Richer™.
About the Author