The Surprising Power of Staying Quiet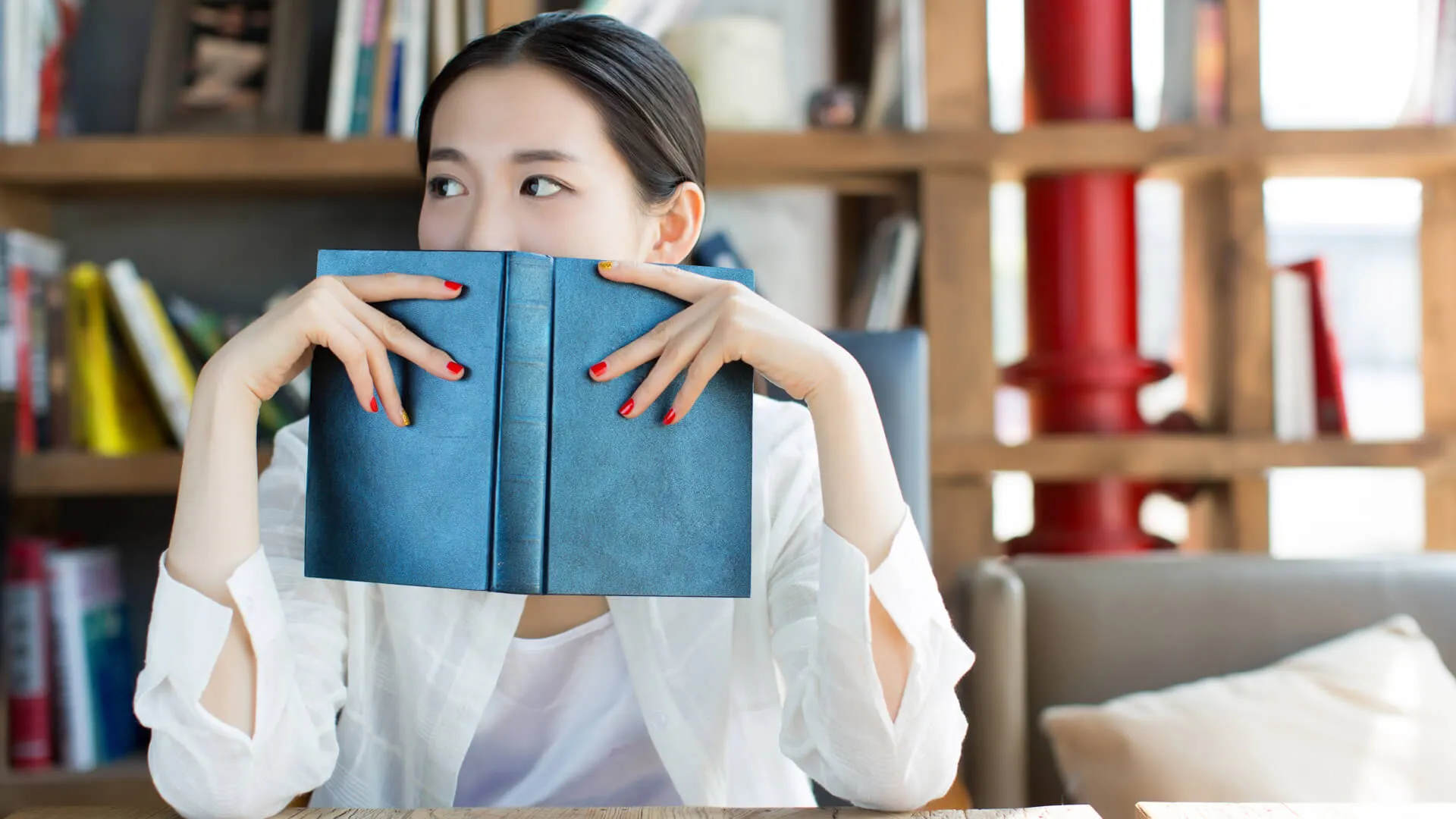 Modern society has put people in touch with each other in ways that have only become possible in the last 20 years or so, taking the ability for collaborative enterprises to entirely new levels. But there's one group of people who may be getting seriously overlooked in the workplace: introverts.
At least, that's the concern of Susan Cain, author of bestsellers "Quiet Power: The Secret Strengths of Introverts" and "Quiet: The Power of Introverts in a World That Can't Stop Talking." As she outlines in her TED Talk that has scored nearly 20 million views, Cain sees an emphasis on group work and open office plans that cater to a limited portion of the workforce and could be seriously stifling the efforts of the rest.
Click through to take a look at how Cain sees workplaces changing to take advantage of all of their employees — not just the most outgoing ones — in her own words.
There Are More Introverts Out There Than You Realize
Introverts make up as much as half of all people on the planet, meaning a significant portion of any workforce is likely to be made up of those who keep to themselves where possible, even if the opposite can seem true.
"It's a third to half of the population who are introverts," said Cain in an interview with HBR IdeaCast from Harvard Business Review. "And yet it really, really does not feel that way. I bet if you weren't thinking about it this way, and we said, 'Hmm, how many of my colleagues are introverts?' you'd probably think it's a very small percentage, and it's just a small handful of people.
"And that is because introverts get into the habit of sort of trying to act like extroverts. And by the time you're a grown-up, you get quite skilled at doing this. But that doesn't mean that that doesn't take a toll, and that doesn't deplete your energies that could be better directed towards actually getting your work done."
Make Your Money Work Better for You
Building a Workplace for Everyone Is Difficult But Worth It
That being the case, getting the most out of your employees means understanding what they need to be at their best and fostering an environment that recognizes the differences between your more introverted and more extroverted workers.
"So from an employer's point of view, you really want all your employees operating at their peak level of energy and efficiency and motivation. So understanding that you have this many introverts working with you and figuring out how to get the best of their brains, it's actually a huge managerial challenge…
"This is because introverts and extroverts really operate ideally in different levels of stimulation… A one size fits all environment really doesn't work. And we need to be figuring out ways where people can kind of pick and choose their environments and then be at their best."
Introversion Isn't the Same as Being Shy
"People often assume that introversion is related to, or means being shy…," said Cain to HBR IdeaCast. "It's really not that at all. It has to do with how you respond to stimulation, including social stimulation. This operates at the level of the nervous system; it's not merely … a preference.
"Introverts really feel at their most alive, at their most energized when they're in quieter, lower-key environments. And extroverts crave, need, depend on larger amounts of stimulation to feel at their best… Introverts would often rather… quietly and casually talk through the problem one on one behind the scenes than … get together in a meeting and say 'let's hammer this out with 10 people throwing their ideas out around the room.'
"… It's important to distinguish all this from shyness. Shyness is more about the fear of social judgment and the assumption that people tend to be judging you negatively. And in practice, some introverts are shy also, but many are not."
Make Your Money Work Better for You
Don't Confuse Stimulation for Inspiration
And on the subject of stimulation, Cain cautions you not to let the desire to stimulate extroverts stop employers from also carving out spaces for introverts to work in the conditions where they're most productive.
"Extroverts really crave large amounts of stimulation, whereas introverts feel at their most alive and their most switched-on and their most capable when they're in quieter, more low-key environments," said Cain in a 2012 TED Talk. "Not all the time — these things aren't absolute — but a lot of the time. So the key then to maximizing our talents is for us all to put ourselves in the zone of stimulation that is right for us.
"But now here's where the bias comes in. Our most important institutions, our schools and our workplaces, they are designed mostly for extroverts and for extroverts' need for lots of stimulation."
Ironically, Teamwork Isn't For Everyone
Part of where we're selling introverts short is the emphasis on group work at every turn, even where it may not be the most productive approach. Turns out, sometimes there should be an "i" in "team."
"I am not opposed to group work in principle," Cain said to HBR IdeaCast. "I think that some degree of group work is a good thing. I just think that we have gotten so lopsided. We're living with this value system… where I think we really believe on some deep level that creativity emerges from this group process.
"And we have forgotten that a crucial role of creativity is also solitude… And creative people, truly creative people have always known this and understood it and sensed it. And so if you look at the life stories of many of the most spectacularly creative people, these are people who go off by themselves, who cultivate solitude, because they know that is a key lifeblood for them."
Make Your Money Work Better for You
Open Office Plans Don't Always Open Things Up
"I'm a strong critic of open-plan offices for extroverts as well as for introverts," said Cain to HBR IdeaCast. "But it's worse for introverts for sure… They think better, they function better, they feel better in environments that are quieter and have less sort of stuff coming at them all day long. And an open office plan is the exact opposite of that…
"The really interesting and paradoxical thing about them is that it's harder to actually develop close relationships with your colleagues. It's kind of like the opposite of what you think they'll do. You think it's this great big social experience, but actually forming true connections often depends on a level of privacy and a level of intimacy, whereas people in open office plans feel like they can be overheard all the time. So it's harder for them to exchange the confidences that make friendships happen."
Introverts Can Be More Focused, Creative
"People who have looked at who the most creative people are, they almost always find that these people have deep introverted streaks in them," Cain said to HBR IdeaCast. "And that is because solitude is so crucial to creativity. And it is easier for introverts to go off by themselves, to think in this way because it's something that they need to do, kind of for their own emotional peace. And that coincides really well with creative work.
"… They also show a kind of persistence and a kind of level of concentration that extroverts sometimes have more trouble with. So for example, if you give introverts and extroverts a difficult problem to solve, like a complicated maze or whatever it is, you will find that the introverts spend more time analyzing the problem before they delve into it than extroverts do."
Make Your Money Work Better for You
Sometimes Leading From Behind Is the Best Approach
While many people's preconceptions about leadership revolve around being vocal, energetic or quick with a pep talk, Cain emphasizes that sometimes true leadership is about getting out of the way.
"We tend to think that leadership means being very dynamic, very kind of rah-rah, very outwardly charismatic," Cain said to HBR IdeaCast. "And it can mean those things for sure. But there are many quite powerful introverted leaders, and in fact Adam Grant of the Wharton School did some research together with Francesca Gino at Harvard Business School… They found that introverted leaders deliver better outcomes than extroverts do when they're managing proactive employees.
"And the reason is that they are more likely to let those employees actually run with their great proactive ideas, whereas extroverts can kind of get so excited about what's going on, and they're more dominant. They put their own stamp on things more. So other people's ideas don't as easily rise to the surface."
History Teaches Us That Introverts Can Lead
"So if you look at the ranks of this in history, and the history of transformative leaders, you often find introverts…" Cain told HBR IdeaCast. "In the realm of civil rights, Eleanor Roosevelt, Gandhi, Rosa Parks, all these people were quiet and shy. And in a way their power derived from the fact that they kind of weren't about their ego. They were in it purely for their cause. And people can feel that. People can sense it, and that lends them a deep authenticity that is quite priceless."
The Best Talker Doesn't Necessarily Have the Best Ideas
"It turns out that we can't even be in a group of people without instinctively mirroring, mimicking their opinions," Cain said in her TED Talk. "Even about seemingly personal and visceral things like who you're attracted to, you will start aping the beliefs of the people around you without even realizing that that's what you're doing.
"And groups famously follow the opinions of the most dominant or charismatic person in the room, even though there's zero correlation between being the best talker and having the best ideas — I mean zero…
"Much better for everybody to go off by themselves, generate their own ideas freed from the distortions of group dynamics, and then come together as a team to talk them through in a well-managed environment and take it from there."
Make Your Money Work Better for You
It's Not an Either-Or Situation
Of course, the right work environment isn't going to be one that simply asks its workers to choose sides.
"Even Carl Jung, the psychologist who first popularized these terms, said that there's no such thing as a pure introvert or a pure extrovert," Cain said in her Ted Talk. "He said that such a man would be in a lunatic asylum if he existed at all…
"And what I'm saying is that culturally, we need a much better balance. We need more of a yin and yang between these two types. This is especially important when it comes to creativity and to productivity, because when psychologists look at the lives of the most creative people, what they find are people who are very good at exchanging ideas and advancing ideas, but who also have a serious streak of introversion in them."
More on Making Money and Jobs