4 Reasons a 4-Day Workweek Is Better For Everyone (and 2 Reasons It Might Not Be)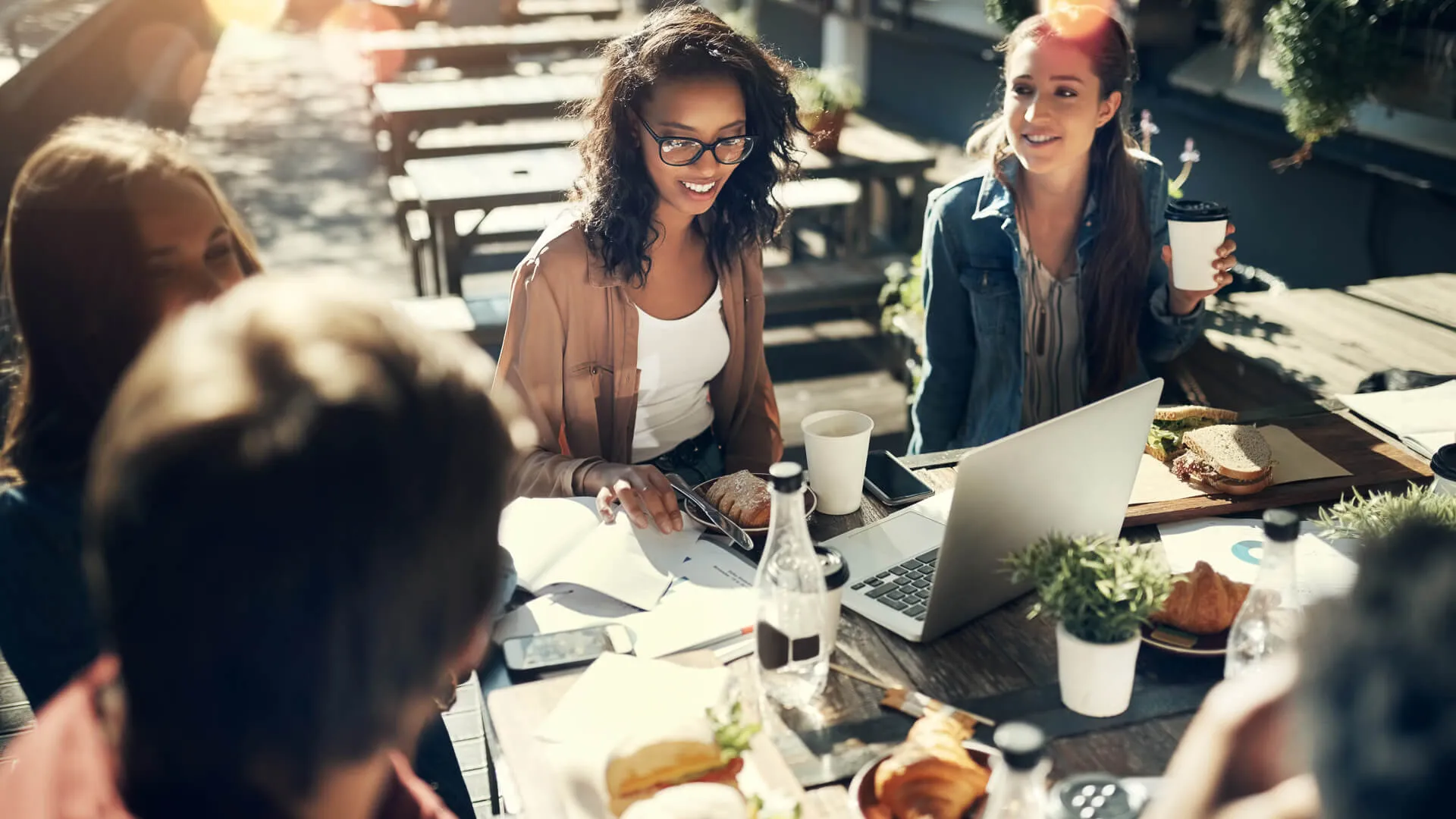 Working 9-to-5, five days a week has become the norm for many American workers, but is this model becoming outdated? With many people now working remotely and flexible hours becoming more acceptable, it's possible that some employers may consider shifting to a four-day workweek. Some already have — including Basecamp, that has four day workweeks during the summer, and Bit.io, which has done four day workweeks since the company was founded in 2019.

Find out: 50 Ways You're Throwing Money Away
Although moving to a four-day workweek could take some adjustment, the shift could have some major benefits for both employees and employers. I spoke to executives and entrepreneurs to find out their take on the shortened workweek and the advantages that would come along with it.
Why a 4-Day Workweek Is Better
1. It's Better for Employees' Mental Health
"Given the additional stressors of working from home during a pandemic, switching to a four-day workweek can greatly reduce anxiety and improve employee well-being," said Liz Fosslien, head of content at Humu. "Having the extra time to take care of loved ones, run errands or even catch up on email can prevent teams from feeling overwhelmed, leading to higher performance and lower absenteeism."
Fosslien is speaking from experience: "At Humu, we've moved to a four-day workweek every other week and have seen morale improve with no dip in productivity."
Executive coach Heather Monahan also emphasized how working fewer days can be helpful to employees, especially those who are working from home and juggling work with child care.
"What the four-day workweek will allow for is time for employees to take care of themselves, to disconnect and work out or meditate or even clean their home and spend time helping their children organize their homework," she said. "There are so many more demands on working parents right now that not offering some type of solution is a complete disconnect from reality. Employees will be more engaged and productive when their needs are met and their children are thriving."
Make Your Money Work Better for You
2. It Increases Employee Productivity
Both Fosslien and Monahan touched on the fact that when employees are able to have extra time to take care of themselves and their loved ones, they are also more productive during the time that they are working. Nate Nead, principal at DEV.co, has seen this to be true among his own employees.
"We have several employees that only work three or four days a week. When they work, they work hard," he said. "The work they produce during those limited hours is far superior."
Jeff Bettinger, chief human resources officer at Nu Skin, has also given his employees the option to work four days a week.
"By letting the employees decide, we have found that our employees are more engaged with their work and the company," he said.
3. It's Better for the Environment
A four-day workweek won't only benefit individuals, but also the planet.
"The less workers are required to commute into an office, the less of an overall impact we have on the environment via pollution and people on the road," Nead said.
Megan Morton, head of product design at Calendar, also noted that closing offices for an additional day every week would decrease electricity consumption.
"In every way, a shorter workweek could shrink our carbon footprint," she said.
4. It Helps Make the Workplace More Equitable
"Transitioning to a four-day workweek helps create a more equal workplace for men and women," Hunt said. "Rising childcare costs is one of the most commonly cited barriers to entering the workforce full-time. Of those who report not working due to childcare responsibilities, nearly 90% are women."
"Eliminating an additional workday would allow workers to spend more time with their children and would lower the cost of childcare from five days per week to four," he continued. "Improving the affordability of childcare would allow more women to enter the workforce full-time, while also providing them with more leisure time with their families."
Make Your Money Work Better for You
How a 4-Day Workweek Might Cause Problems
1. It Could Lower Customer Satisfaction
If a company is open to the public, customers are used to most businesses being open at least Monday through Friday, and usually customers expect them to be open weekends as well. By shaving the workweek down to four days, customers might be initially confused and dissatisfied with the lack of availability.
For example, if they were to report an issue to customer service on Thursday at 5pm, they would most likely not receive an answer for four days. This could convince them to switch to a company that's open more days of the week.
2. Employers Could Take Advantage of the Policy
Since a four day workweek could be seen as a perk of the job, some employers might misuse the policy. They might ask employees to perform five days worth of work in four days, saying that the reward is they have a longer weekend than other workers at companies do.
They also might pressure employees to do more work, or enforce mandatory overtime to keep up with the output of competitors. Employers might also pay less and justify it by saying that employees are working less.
More From GOBankingRates
Sam DiSalvo and Gabrielle Olya contributed to the reporting for this article.