Reasons to Climb the Career Ladder — Slowly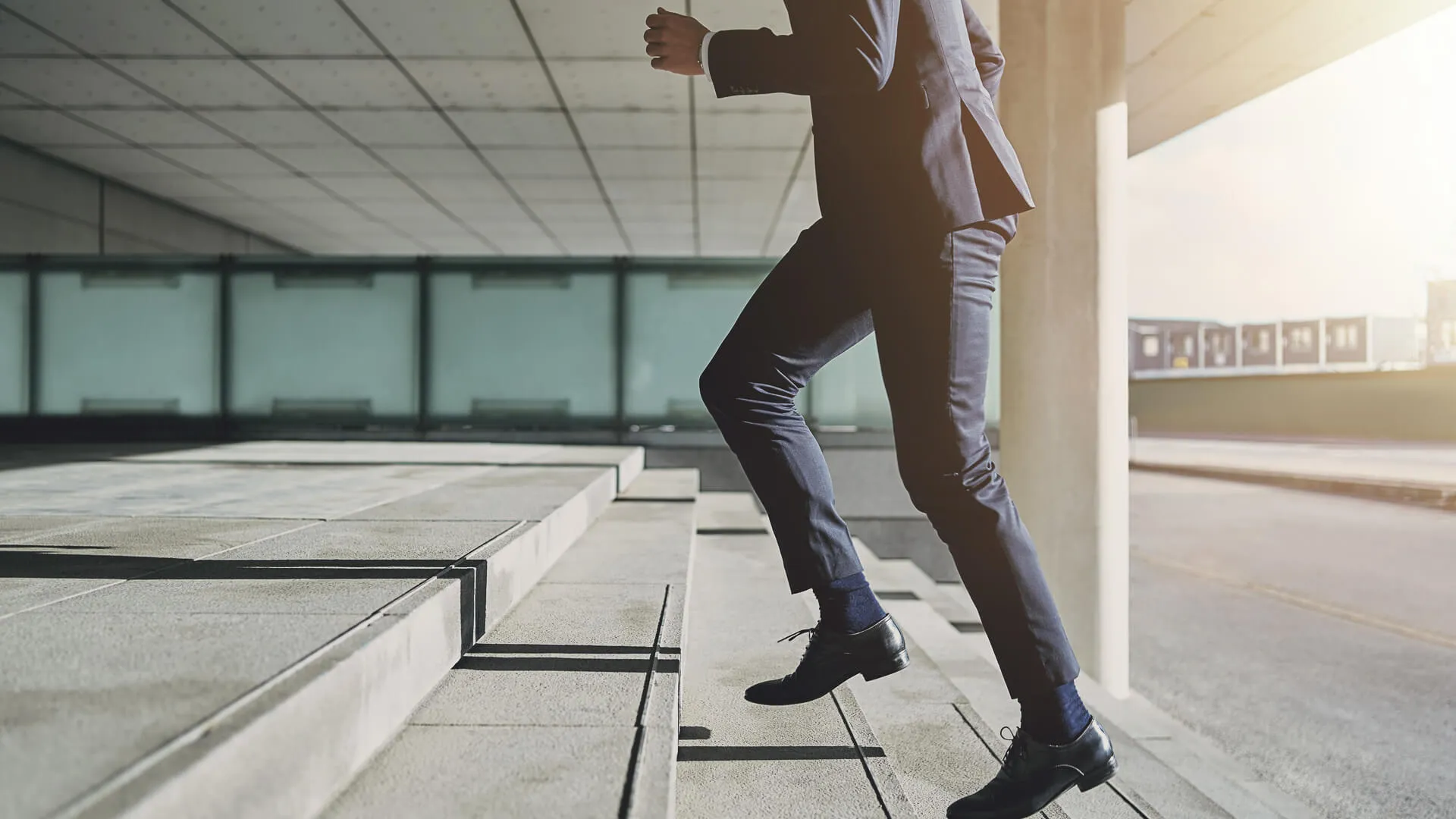 Make Sure You Can Meet Demands Before Taking on New Responsibility
When a boss or manager asks you to take on new tasks, it's tempting to always say "yes." After all, you want to show that you're capable of doing more, so that when you're up for a promotion, your higher-ups will know you're ready for the challenge. However, it's better to be realistic about what you can take on. Biting off more than you can chew can ultimately lead to failure.
For a real-world example of this, look to the realm of small business. Fashion brand Issa couldn't keep up with demand when Kate Middleton wore one of its dresses to announce her engagement in 2010. The company simply could not get the dresses made quickly enough to meet consumers' appetites. Despite getting a new investor and a new CEO, the brand couldn't deal with the pressure imposed on it by being thrust into the spotlight. Issa shut down for good in 2015.
"I had a great business, which I'd built up on my own over a decade," Daniella Helayel, the designer behind the brand at the time, told The Independent. "To watch it evaporate was heartbreaking."
Make Your Money Work Better for You
Take the Time to Learn Leadership Skills
Some of us are natural-born leaders, and some of us aren't — but that doesn't mean you can't move up the career ladder. Take time to hone the skills that make someone a good leader through reading self-improvement books, attending seminars and taking on leadership roles within your current position when available.
"Research has shown that leaders are made through the development of core leadership competencies such as strategic planning, critical thinking, problem-solving and team building," Artika Tyner, an author, speaker and educator, told the Omaha World-Herald.
Focus on 'We' Instead of 'Me'
If your sole focus is climbing the career ladder, chances are you're mostly focusing on yourself and your own performance. However, unless you're self-employed, your focus should be on your contribution to your team as a whole.
"Stay late, come in early and volunteer to help others as often as possible," Monica Eaton-Cardone, COO and founder of chargeback management company Chargebacks911, told the Omaha World-Herald. "Be aware and listen to the current internal issues, think of solutions and share those solutions with others."
Taking the time to help others and focus on larger issues might slow down your own individual progress and output, but it will make you a better leader when the time comes to move up.
Making Lateral Career Moves Can Be More Valuable
Instead of focusing on upward movement, focus on the moves you can make laterally. Take the time to work in different areas to develop new valuable skills within your organization.
"By taking on a new role in less familiar territory, you can understand and experience a team's unique challenges, and learn how they approach problem-solving," said Josh Blair, chief corporate officer of Telus, in a column for The Globe and Mail. "Most importantly, you develop a far better understanding of how the whole organization's puzzle pieces fit together and how its end-to-end processes can be optimized in order to better serve customers."
Growing Your Network Takes Time
No matter where you are in your career, it's important to have a strong professional network. Building and developing good working relationships is an investment in your long-term professional success.
"I owe a good portion of my success to the working relationships I have developed," said Blair in his column for The Globe and Mail. "Those relationships have opened doors for me and enabled me to do my job more effectively. I have a pulse on issues that may be brewing as well as growth opportunities in various areas, and I know who to call if I need any kind of help moving a project along."
Make Your Money Work Better for You
Master What You're Doing Before Moving on to the Next Thing
Every level you move up will come with more responsibilities and more stress, so you should master your current role before taking on something else. Plus, demonstrating mastery of a certain skill and becoming the go-to person for that skill helps you develop your personal niche within a company.
A Rapid Climb Can Lead to Rapid Failure
Statistically, aiming for immediate success will set you up for failure.
A study by the University of Pennsylvania's Wharton School and Stanford University found that the faster fads — particularly baby names — come to prominence, the faster their use declines.
"If you climb too fast without solid groundwork, you might go into an unintended freefall," wrote Daniel Gulati, a tech entrepreneur and author, about how the study relates to career success in the Harvard Business Review.
Moving Slower Can Lead to Bigger Rewards
"There is little value in shooting for quick career wins at the expense of a potentially bigger achievement," said Gulati in the Harvard Business Review.
To back up this claim, Gulati gives the example of CEO Jeff Bezos' approach to Amazon's innovations.
"If everything you do needs to work on a three-year time horizon, then you're competing against a lot of people. But if you're willing to invest on a seven-year time horizon, you're now competing against a fraction of those people, because very few companies are willing to do that," Bezos told Forbes. "Just by lengthening the time horizon, you can engage in endeavors that you could never otherwise pursue."
Make Your Money Work Better for You
Slowing Down Allows You to Enjoy Your Current Job More
The anticipation of a promotion could be more vital to your happiness than getting the promotion, according to research. A 2018 study published in the Journal of Happiness Studies found that "envisioning a happier future helps people to find meaning in everyday life behaviors, provided that these are perceived to be instrumental for the pursuit of happiness."
As long as you believe the work you are doing now will help you achieve your career goals in the long term, you should be happy right where you are.
Click through to read more about tips to change your career and land your dream job.
More on Jobs

BEFORE YOU GO
See Today's Best
Banking Offers