Recession-Proof Jobs That Need Workers Now

8 min Read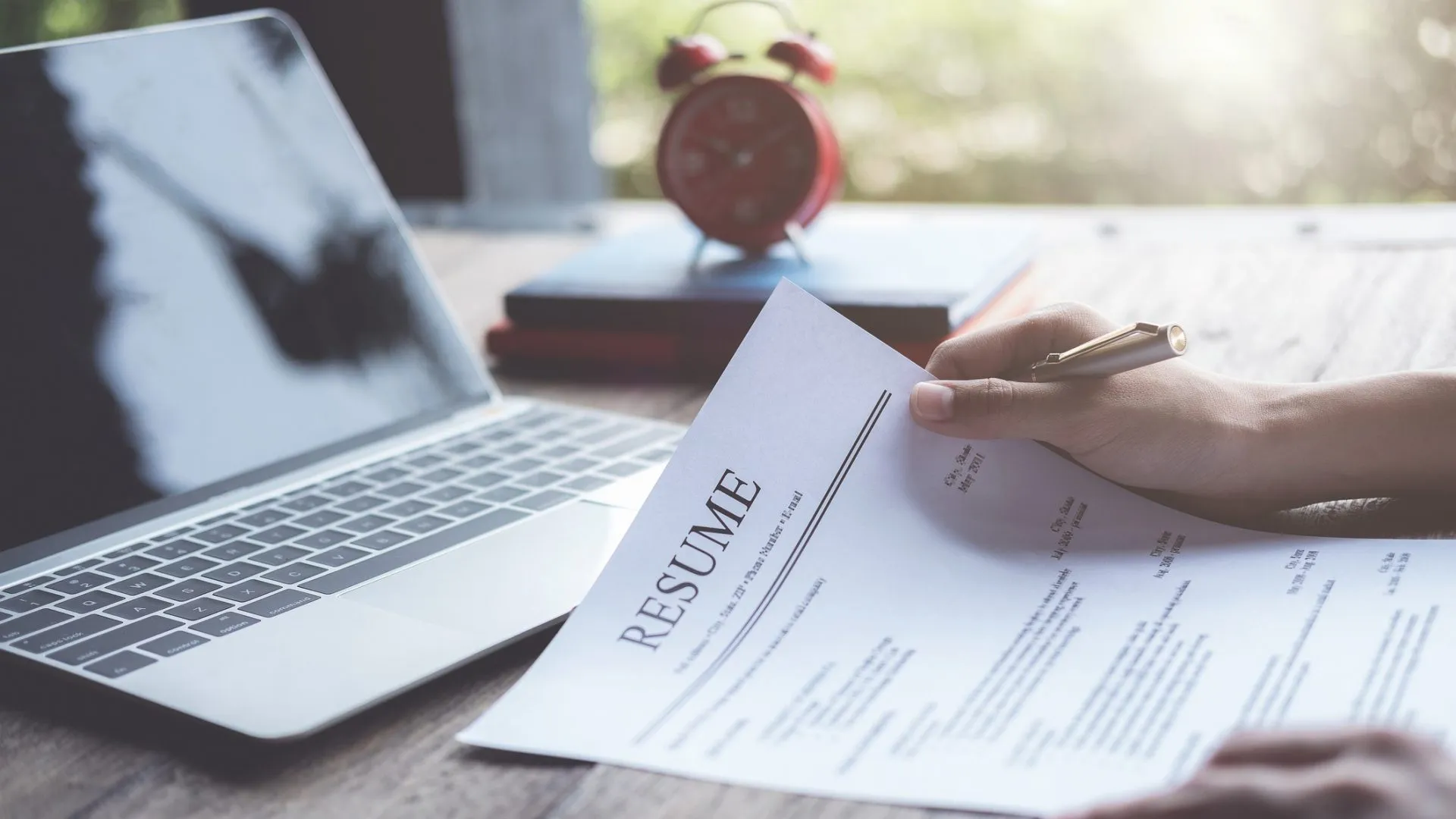 Due to the onset of the pandemic and other economic factors, the U.S. economy has officially been in a recession since February 2020, according to the National Bureau of Economic Research. And this recession is quite different from the Great Recession that lasted from December 2007 to June 2009. During the previous recession, the U.S. wasn't dealing with a pandemic, which has disrupted traditional ways of doing business.
Read More: Companies That Let You Work From Anywhere
But there are some industries that are considered recession-proof, due to their ability to provide goods and services that people need no matter what the economic condition, such as those in the consumer goods, government, construction, healthcare, retail and technology industries.
To find out more, GOBankingRates turned to the experts — people who are working in these industries, and others, right now — for their valuable insight on how well jobs in these sectors are holding up during the current economic downturn.
Find Out: What It's Like To Job Hunt During a Pandemic
To give you an idea of how much these jobs might pay, mean hourly wage figures were sourced from the Bureau of Labor and Statistics. And to give you an idea of how many jobs are available now, current job opportunities were sourced from Indeed and Glassdoor.
Here are 10 recession-proof jobs you can likely count on when economic conditions falter.
Last updated: Feb. 18, 2021
Make Your Money Work Better for You
Marketing Specialist
Marketing specialists plan marketing or advertising campaigns. They also gather information to gauge the potential sales of a product or service. 
John Stevenson, marketing specialist at My GRE Exam Preparation, believes that being a marketing specialist is fairly recession-proof. "Companies often face the trouble of having a lack of fresh insight, which is why the demand for marketers remains high, even in the middle of a recession."
Delivery and Courier Service
If you don't have the credentials or tenure for certain recession-proof jobs in the healthcare or the government sectors, delivery and courier service jobs are your safest bet during a recession, said William Taylor, the senior recruitment advisor at VelvetJobs.
"The world is constantly innovating and this industry is here to stay," Taylor said. "You can now have anything (literally anything) delivered to your doorstep — from groceries to anything retail. Even during a recession, people would still have needs and wants, and all of these are available online and require delivery to people's homes. During this pandemic, for instance, delivery and courier services are booming despite the current circumstance of  the world's economy."
Find Out: 6 Career Mistakes To Avoid During an Economic Downturn
Freelance Writer
Being a freelance writer can insulate yourself from an economic downturn, said Jessica Woods, editor and founder at Chickens+You.
"The beauty of this kind of work, on top of its irreplaceability, is the fact that it can be done from anywhere. The pandemic actually assisted many writers in starting their own freelance agencies. Why? Because as remote work became the 'norm', companies realized that they could tap into a larger talent pool without committing to massive personnel overheads. Writers are irreplaceable and impervious to the effects of macro factors, such as a pandemic."
Read: Smart Ways You Can Prepare For Job Loss While You're Still Employed
Make Your Money Work Better for You
Speech Language Pathologist
While you need a master's degree for this job and you also may need to be registered or licensed, a speech language pathologist — just like countless other healthcare jobs — qualifies as a recession-proof job.
Christine Miroddi of Cove Speech Language and Feeding Therapy in New York had this to say:
"I think when it comes to priorities, especially during a pandemic, people prioritize their health and well-being, and communication is an integral part of one's health and well-being. The range of services a Speech Pathologist can offer to extend to feeding and swallowing, literacy skills and reading skills, correct articulation, voice, and so much more that it can effectively help a wide range of people, so there's always a need for Speech Pathologists. Our services also extend to people looking to just change or modify how they sound and we work with accent modifications and [the] transgender population, too, so it's a very wide range."
Find Out: How To Protect Yourself When You Return to Your Office
Plumber
Contractors have a recession-proof job, said David Hampshere of Painless Home Buying. He said that when a recession occurs, interest rates decrease, which makes buying a home more affordable and increases the demand for contractors.
"There is always demand for contractors even in a recession. Fixer-uppers tend to sell as-is more, which means an even greater demand for contractors, particularly carpenters and plumbers," Hampshere said.
Grounds Maintenance Worker
The lawn care and landscaping industry isn't completely recession-proof, but it's fairly safe, said Dan Bailey, president of WikiLawn Lawn Care.
"The average homeowner won't continue to pay for professional lawn care during a recession, but businesses still need lawn care and landscaping," Bailey said. "Companies that charge a premium for business landscaping are able to make up any lost income from the lack of non-commercial landscaping."
Make Your Money Work Better for You
Insurance Salesperson
The insurance industry is recession-proof because people need insurance whether the economy is up or down, said Randy VanderVaate, the president and owner of Funeral Funds.
"We have found that during recessions, people are more vulnerable financially when a death occurs," VanderVaate said. "Therefore, most families consider life and health insurance as a necessary expense. That means insurance agents and other insurance professionals will continue to keep selling insurance policies during the recession."
For VanderVaate, things have been going well during the current economic downturn. "My insurance career has not been negatively affected during this pandemic. My business has grown significantly during this time. While the pandemic negatively hit many industries hard, my business and my agents have thrived," he said.
Read: 10 Small Changes To Stay On Track With Your Career Goals
Cybersecurity Specialist
Cybersecurity specialists — also known as information security analysts by the BLS — are tasked with protecting computer networks and information by assessing vulnerabilities, implementing security measures and responding to computer system breaches or viruses.
"Cybersecurity jobs will be around as long as millions of devices are connected to the internet," said Ida Byrd-Hill, CEO of Automation Workz, a cybersecurity reskilling and diversity consulting firm ranked in the top 10 Cybersecurity Bootcamps in the U.S.
"The best individuals for these jobs have great problem-solving skills, hands-on learning [and the] ability to complete tech certification courses," Byrd-Hill said.
Find Out: How To Approach Your Job Hunt After a Long Stretch of Unemployment
Credit Counselor
Credit counselors provide individuals with guidance about debt management plans, credit issues, budgets, loans, bankruptcy or student financial aid. 
When a recession hits, the credit counseling industry sees an uptick in business, said Jake Hill, the CEO of DebtHammer.
"People who are struggling — especially people who are facing a sudden financial crisis because of layoffs during the pandemic — are more likely to need risky, predatory loans. Even those who have jobs may feel they have to take out payday loans to be able to make ends meet, but when those lenders are charging upwards of 300% interest it's easy to see how those people would need debt consultation."
Hammer also had this to say about available jobs in the industry:
"In fact, I'd say we experience a boom of talented hires coming into the workforce during a recession because we need to hire more people as agents to help cover the increase in business."
Read: Looking To Change Careers Due to COVID-19? You're Not Alone
Make Your Money Work Better for You
Heating, Air Conditioning and Refrigeration Mechanics and Installers
Many businesses and homes use central air and heat and heating, air conditioning and refrigeration mechanics and installers are always needed. Soaring temperatures or record lows can result in the failure of HVAC systems, which require an experienced  — and oftentimes licensed — professional to service them. Additionally, new construction often requires the installation of at least one, if not multiple, HVAC units.
According to the Bureau of Labor Statistics, even if home and business construction slow down, maintenance and repair work on HVAC systems will remain consistent. Businesses and homeowners depend on climate-control systems throughout the year — a factor that does not change with an economic downturn.
More From GOBankingRates
About the Author