Robots Are Creating These New Jobs for Us — Here's How to Qualify for Them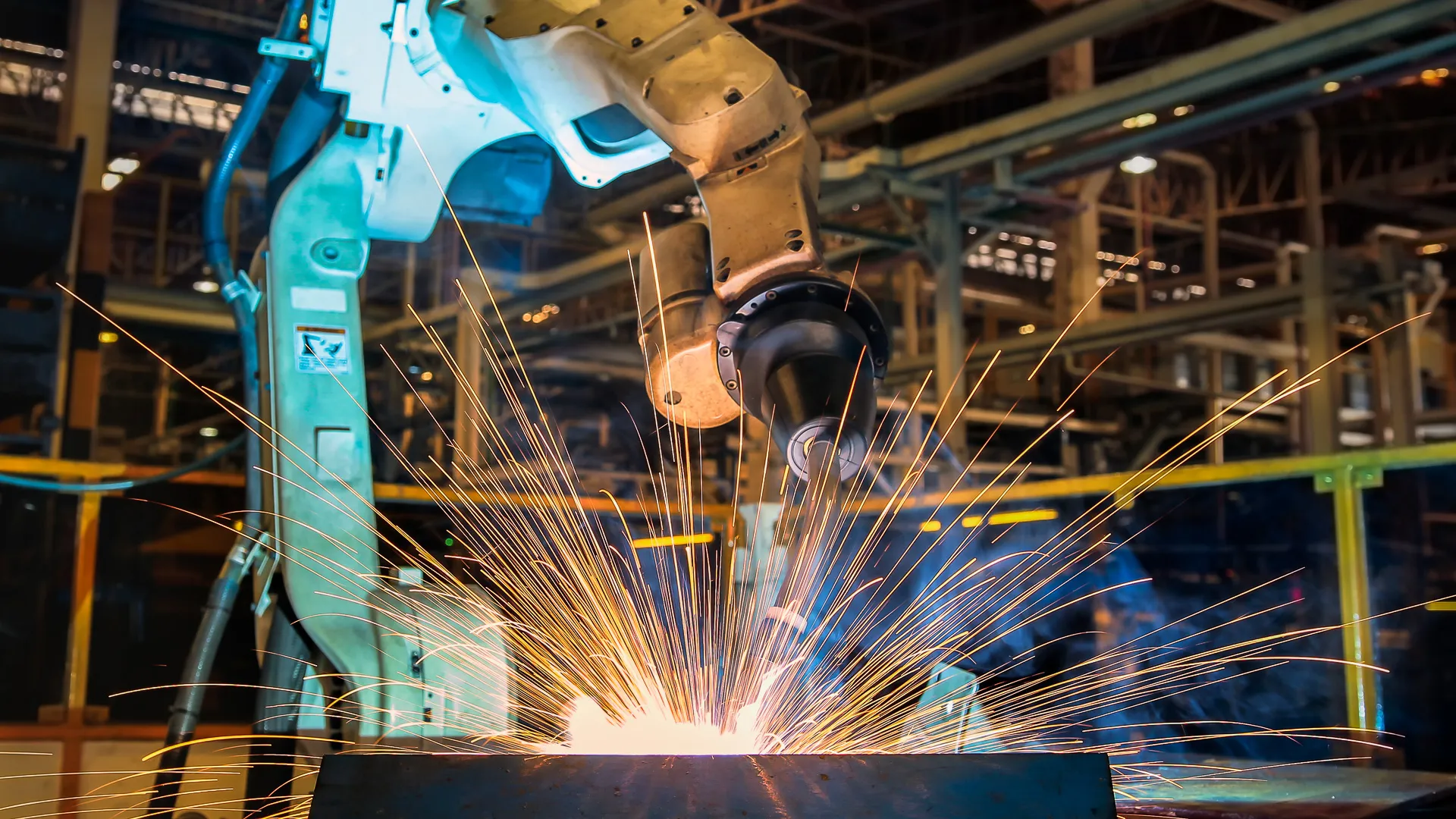 The future is here: Robots are taking over, but that might not be a bad thing.
Artificial intelligence will create 2.3 million jobs in 2020, far surpassing the 1.8 million it will eliminate, according to research firm Gartner. What's more, the number of new robot-powered opportunities is expected to hit 2 million in 2025. In order to take advantage, you just need to know what these new jobs are and the skills you'll need to get them.
Robotics Engineer
A type of mechanical engineer, robotics engineers are tasked with planning, building and maintaining robots. It's not a new job, but it's one of many jobs that could become more prevalent as the demand for mechanical engineers is expected to increase 9 percent through 2026, compared with 7 percent for all occupations, according to the Bureau of Labor Statistics.
Mechanical engineers — including robotics engineers — must have strong math, mechanical and problem-solving skills. A bachelor's degree in mechanical engineering or mechanical engineering technology is the minimum required education for this line of work.
Digital Tailor
Online clothing returns due to sizing issues is a common problem, so IT service company Cognizant predicts sensors could be used by digital tailors in the future to ensure a perfect fit every time. The job would involve meeting with customers in person to capture their measurements using a sensor-equipped device, uploading them into a cloud-based ordering system and offering fashion advice.
Qualifications to become a digital tailor would include an outgoing personality, keen fashion sense, comfort with new technology and experience in fashion, tailoring, sewing, upholstery, general arts or interior design.
Make Your Money Work Better for You
Robotics Technician
Using computer programming and electromechanical engineering skills, robotics technicians build, maintain and repair robots. Unlike robotics engineers who conceptualize and design robots, these professionals are responsible for servicing robots and extending their life.
To become a robotics technician, you'll need a solid understanding of robotics engineering and software programming, in addition to strong problem-solving skills. Acquire these abilities by earning an associate's degree or technical certificate in an engineering technology field.
Mobile Robot Installation Technician
A mobile robot installation technician is responsible for executing mobile robot solutions at customer locations. The job involves onsite installation, setup, start-up support and training.
Specific job requirements will vary by company, but some experience in PLC programming, electrical, software and robotics will likely be required. Gain these skills by earning an associate's degree in a related field.
Robotic Machine Operator
Depending on the company, a robotic machine operator either keeps the robots running or oversees production to ensure the machines are working as intended. Basic computer skills are required, but having programming skills can give you a competitive edge.
Since many positions are unique to the company, employers might be willing to train qualified entry-level candidates. A high school diploma is typically needed to become a machine operator but is not always required.
Robotic Welder
A twist on traditional welding, in this position you'll be responsible for operating and programming a robotic welder. Successful candidates must typically have welding and programming skills.
The minimum education requirement for most welders is a high school diploma or equivalent, along with formal welding training. Some positions need additional credentials, such as a Certified Robotic Arc Welding certification.
Make Your Money Work Better for You
Sales Engineer
It's not a new job, but sales engineers sell intricate scientific and technological products — including robots — to businesses. Some of the duties associated with this role include preparing sales presentations, assessing client needs, helping clients solve technical issues with equipment and assisting in the research and development of new products.
Sales engineers must have advanced technological abilities, interpersonal skills and serve as excellent problem-solvers. A bachelor's degree is typically needed for entry into the field, but previous sales or technical experience might allow you to bypass the degree requirement.
Robot Quality Assurance Engineer
Creating robots is a very complex process, so the robot quality engineer designs and oversees test protocols to ensure they function properly. Responsibilities might include performing or supervising testing, writing documentation and debugging efforts.
Educational requirements for the job typically include a bachelor's or master's degree in computer science or a related field. Specific criteria will vary by company but might include experience as a test engineer, programming skills and proficiency with standard bug tracking tools.
Data Detective
A job of the future, a data detective would help their employer unlock mysteries in its big data. Predicted by Cognizant as a possible robot-included role, some of the responsibilities would include examining data, finding new sources of data and writing reports and presenting findings.
Data detectives could come from a variety of backgrounds, including law enforcement, legal, academia, math or science, according to Cognizant.
Read: Here's How Much Amazon Has Invested in Acquiring Other Companies
Artificial Intelligence Business Development Manager
Another potential job predicted by Cognizant, an artificial intelligence business development manager would define, develop and deploy programs to increase sales and business activities. Some of the required skills would include experience with cloud computing or a related field, business-level experience with AI/machine learning programs and experience selling to Fortune 1000 or Global 2000 companies.
To qualify, you would need an MBA or an equal amount of relevant business experience.
Make Your Money Work Better for You
Walker/Talker
Designed to promote human interaction, Cognizant believes a walker/talker could serve as a future companion of sorts. Using a platform similar to Uber, you would work when you want, and AI-driven listening software would offer conversational prompts based on previous conversations.
Specific responsibilities would include talking, walking and listening to customers in need of a human connection. Essential skills needed include time management, follow-through and the ability to use phone-based apps.
Click to see other odd jobs that pay surprisingly well.
Cyber City Analyst
Hypothetically speaking, a cyber city analyst would keep the data in a municipality safe by carefully monitoring technical and transmission equipment functionality, according to Cognizant. Someone in this role would repair broken automated data flows, troubleshoot equipment issues, diagnose faults and replace components and circuitry.
Made for tech-savvy individuals, some of the skills needed to succeed as a cyber city analyst would include the ability to customize dashboards, experience with 3D printing, an understanding of design thinking and digital engineering abilities in Agile, DevOps and continuous integration.
Click through to read more about 13 types of technology that could take your job.
More on Jobs
We make money easy. Get weekly email updates, including expert advice to help you Live Richer™.