15 Secrets of Getting Your Dream Job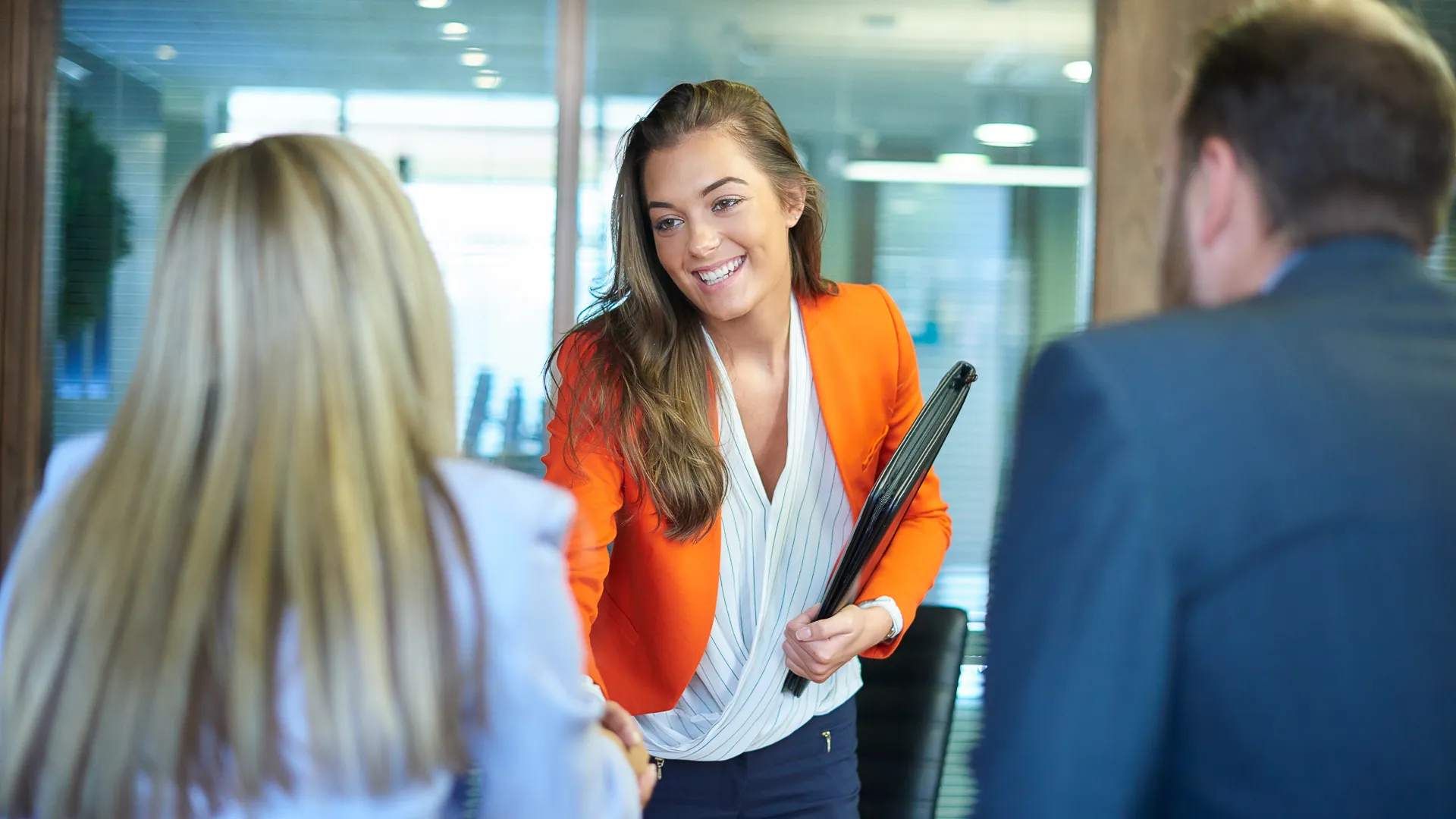 1. Identify Your Ideal Situation
Landing a dream job isn't just about getting a good paycheck. You also have to find a company that harmonizes with your personality, values and needs.
Think back to previous jobs you've held and consider why some of those positions didn't work for you. For example, the jobs might have demanded too much from you or required weekend work, which took time away from family and friends.
It's important to consider not only "what" you want to do but also "how" you want to do it, said Brie Reynolds, senior career specialist at FlexJobs, a service for people seeking part-time, telecommuting or freelance work.
"A dream job can turn into a nightmare if the employer expects so much from you that the job starts to conflict with your personal life," said Reynolds. "So, when you're seeking your dream job, also be on the lookout for your dream company and dream work situation."
Make Your Money Work Better for You
2. Take a Career Assessment Test
A job can be so much more than a means to pay the bills, but only if your career motivates you and brings satisfaction. To that end, you won't find your dream career until you figure out what you're passionate about.
Determining the right career path can start with taking a free online career assessment test. You'll answer a series of questions related to your interests, work style, personality and values. Based on your responses, the test will identify careers that might suit you.
3. Follow Instructions When Applying for Jobs
Something as minor as not following directions could prevent you from getting your dream job. So, when searching for a job, read ads thoroughly before submitting a resume or application.
Hiring managers might include specific instructions for applying or ask applicants to submit crucial pieces of information with their resumes. And, unfortunately, failure to follow directions could send your resume to the bottom of the pile. If you can't follow instructions on simple matters, employers might assume you won't be able to do so on the job, either.
4. Schedule a Mock Interview With an Industry Expert
You might have excellent responses to common interview questions like, "What are your strengths and weaknesses?" However, many job seekers struggle to answer questions that are more industry specific. These questions are harder to anticipate, but reaching out to industry experts in your inner circle or on LinkedIn can help you prepare for interviews.
"Practice interviews with industry experts is the key to success here, as it gives candidates better insight on how to answer tricky behavioral-based interview questions," said Ujwal Surampalli of Interview Buddy, a company that offers online face-to-face mock interviews with industry experts in a stress-free environment. "Expert-driven mock interview sessions also help the candidate get professional feedback and tips to work on his/her weaker areas, which results in a tremendous boost of confidence."
Make Your Money Work Better for You
5. Create Your Dream Job
If you know what you want but can't track down relevant opportunities, don't settle for a job you are likely to loathe. Instead, create your own dream job, said Virginia Chavez, a publicist with Surge Public Relations, which specializes in business communications.
"What I discovered early in my career working in Silicon Valley was that if you want the perfect job, you have to create it," she said. "Whether you're working for someone else or for yourself, be creative with the possibilities. Take the initiative and articulate what you can do, when you can do it, then do it."
6. Reach Out to Hiring Managers
If you're spending all day and night stalking job boards and coming up empty-handed, it might be time for a different approach. The reality is, your dream job might not be listed on a job board — or at least not on the boards you're searching. Stepping outside your comfort zone, however, can yield job prospects you wouldn't have found otherwise.
"Try to find the hiring manager at the company (often available via LinkedIn) and then send a note expressing interest and inquiring about professional opportunities," said Janet Lamwatthanan, an HR expert with ZipRecruiter, an online employment marketplace connecting employers and job seekers. "Go even further and request an informational interview, and ask genuine questions about their company, position and what they're looking for in a candidate."
7. Make Your Resume and Cover Letter Shine …
Regardless of how much experience and education you have, a boring, cookie-cutter resume and cover letter are unlikely to secure an employer's interest. And if your resume or cover letter doesn't stand out, you are likely to wind up at the bottom of the applicant heap.
Lamwatthanan recommends including language from the job description in your resume and cover letter. "Most companies will use an Applicant Tracking System (ATS) to sort through resumes," she said. "Utilizing the job description language is a surefire way to capture the attention of the ATS."

As the ATS processes a resume, it also runs a keyword search to look for specific skills. Applicants who mention terms from the job description in their resumes rank higher in the system. If you don't trust your ability to create a powerful, attention-grabbing resume or cover letter, consider hiring a resume writer who can help you create a standout CV.
Make Your Money Work Better for You
8. But Don't Just Rely on Your Resume
Although a resume is one of the first steps to getting an interview, don't rely on it. It's important to communicate that you're the best person for the job, but it's even better to "show" employers why you're the best.
When appropriate, include links or samples to an online portfolio, which can leave a powerful lasting impression. And of course you should use your interview to tell relevant anecdotes about your expertise and experience.
9. Take Professional Enrichment Courses
Even when getting a dream job doesn't involve going back to school, there's no harm in signing up for an enrichment course to learn a new skill or sharpen your current abilities. The more you know, the easier it is to excel in the marketplace.
Check with community colleges or adult continuing education centers for workshops or seminars to help you become a more desirable candidate. You can learn new computer skills, study business etiquette, master a foreign language or enhance your knowledge of digital marketing.
10. Do Your Homework
If you walk into an interview knowing nothing about the company, you might as well kiss your dream job goodbye. It isn't enough to answer interview questions — you have to demonstrate a level of interest in the business. To do this, familiarize yourself with the company's recent press mentions, events and activities.
Not only should you research the company, but you should also study up on the person conducting the interview, said Chloe Mitchell, director of talent relations for the influencer marketing agency, The Social Select.
"Between Google, LinkedIn and other social media, you have so much valuable information at your fingertips," said Mitchell. "Did you graduate from the same university or grow up in the same city? Finding commonalities is a great way to break the ice and be memorable."
Make Your Money Work Better for You
11. Prepare Insightful Questions
Getting a dream job requires more than an ability to provide thoughtful answers to interview questions. Interviews are a two-way conversation, and a way for you and the employer to discern whether you're a strong fit. Don't be afraid to bring your questions and stand out from the crowd, said Jordan Wan, founder and CEO of CloserIQ, a leading sales recruiting service.
"Go beyond shallow questions like, 'Who are your competitors?' These questions require no background research, so are less impressive than questions that demonstrate a deeper understanding of the product, industry or role itself," said Wan. "Let your intellectual curiosity take over, but try to ground your questions with a desire to better understand the job opportunity."
12. Work for Free
Maybe you don't have a ton of work experience or formal training in an industry. Instead, you're a self-taught expert with the knowledge to get the job done. In this case, working for free can help you win an employer's trust and possibly land a permanent position.
"If financially feasible, offer to work for free on a preliminary basis to get your foot in the door," said Lamwatthanan. "This could mean offering services on a specific project or coming in to help on a temporary basis."
A company that's short-staffed might welcome any assistance you can offer, especially if your skills can fulfill a present need. To get started, make a list of potential employers and reach out to them via phone, email or LinkedIn.
"Attempt to identify an area in which the company can use some help, such as in social media marketing or website redesign, and become indispensable for that company," said Lamwatthanan.
Make Your Money Work Better for You
13. Stop Job Hopping
Most people don't find dream jobs overnight, so you might have to hold a few different positions before scoring your perfect match. Even so, you should avoid excessive job hopping. Landing a dream job can prove challenging when you have a reputation for bouncing from one position to the next.
"Most hiring managers or bosses look for people who love to learn, and [they] expect people to stay in a position for a sensible period of time," said Andy Chan, founder of Prime Opt, a career coaching center. "From a business perspective, hiring is actually extremely time consuming and expensive (calculating both time and cost). Employers would strongly prefer not to train someone who would leave very soon."
14. Dress for Success
How you dress for an interview could influence a hiring manager's decision to give you a chance, or not. Even if you have the right experience and provide solid responses to the employer's questions, dressing too casually could sink your interview. For best results, wait until you're offered the job to start showing up sans suit.
"Dress for success, but also keep it relevant," said Valerie Streif, career advisor with Mentat, a San Francisco-based job search organization. "For example, if the company atmosphere is business professional, suit it up and don't go crazy with accessories. If it's business casual, stay on the dressy side of casual."
Check the company's website or "About Us" page to gauge the atmosphere and the appropriate attire.
Make Your Money Work Better for You
15. Exude Confidence
Yes, interviews can be intimidating and nerve-racking. But if you're looking to secure your dream job, it's important to present yourself as confident and self-assured. In other words, act like you deserve the position.
"If you go into the interview thinking, 'This is my dream job. I can't mess this up,' you won't be relaxed and the best parts of you won't shine through," said Eric Anthony, founder of StreamingObserver, a website that offers tips for streaming and cord-cutting. "Even if you've wanted this your whole life, let the passion shine through, but remember to be confident as well. Your dream employer isn't going to hire someone who's acting like they don't belong there."
The Bottom Line
Finding a job that aligns with your passions contributes to career satisfaction, and it might result in you earning more money. Fortunately, this happy place is achievable when you take the necessary preliminary steps to beat out the competition and prove you're up to the task.