Shark Tank's Kevin O'Leary Criticizes Elon Musk's 'Immoral' Work-from-Home Stance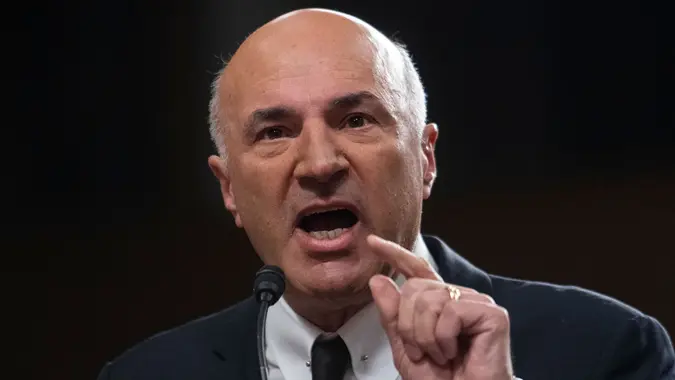 ©Shutterstock.com
Elon Musk has been speaking out against working from home for years. In one of his first actions as the new CEO of Twitter, he sent a companywide email banning remote work. He later said he would make exceptions on a case-by-case basis for "exceptional" employees.
More recently, in an in-depth interview with CNBC, Musk called remote work "morally wrong." Noting that he feels working from home reduces productivity, he said he is also against it on a moral basis. "People should get off their *** moral high horse with their work-from-home b****** because they're asking everyone else to not work from home while they do," Musk said.
Not every successful business owner shares this view. Shark Tank's Kevin O'Leary, a Canadian business owner worth roughly $400 million, said he does not see working from home as morally wrong. In fact, he called it "a proven, effective method for project management."
O'Leary has 54 companies in various business sectors and said that 40% of his staff will "never" have to return to the office. He also said he wants to introduce a hybrid or work-from-home model in more of his businesses since it reduces real estate costs and improves profitability.
"Prior to the pandemic I was very fortunate in a portfolio basis to make 15% free cashflow pre-tax. Today that same portfolio, post-pandemic, with 40% of the staff working remotely all around the world, is going to do 17.5% free cash. That's a 20% increase in free cash flow," he told Fortune.
Make Your Money Work Better for You
More From GOBankingRates