Should You Apply for a Job at Costco?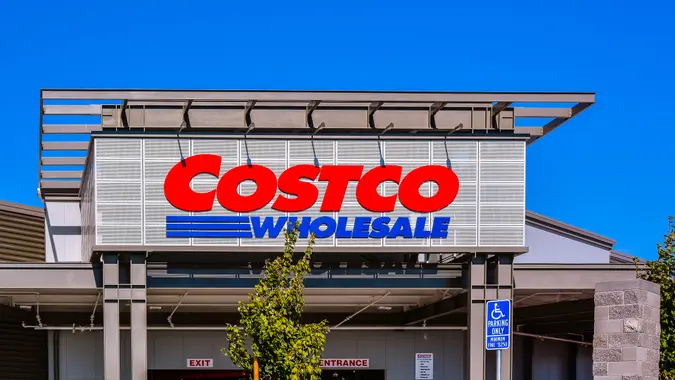 jejim / Shutterstock.com
We all know that we love to shop at Costco (the mega warehouse club touts some 123 million people with memberships, according to Zippia), but would we also love to work at Costco? The answer greatly depends on what we're looking for in employment and, more broadly, a career — but from an objective point of view, Costco has a lot going for it as a company. 
If one is looking to launch or change their career trajectory, they may want to consider working at Costco. Here's a look at what the company offers its employees. 
Above Minimum Wage Pay  
Costco pays its employees an average of $17.96 an hour, according to PayScale, with pay ranging from $13.43 to $28.62 an hour. Even at the lowest rung of $13.43, this is above the minimum wage level in most states. It looks like Costco aims to pay above minimum wage in states where minimum wage is higher, too. For instance, in California, where the minimum wage is $15.50, Costco pays an average of $20 an hour, according to Zippia. 
Make Your Money Work Better for You
Good Healthcare Coverage 
Costco boasts health insurance for both part-time and full-time employees. According to Jobcase, these benefits are offered at an "affordable" price, and health benefits include general medical, hospital coverage, hearing aids, mental healthcare and short-term disability insurance. Employees can tap coverage for their spouses, domestic partners and children.
Costco employees can also get generic medications for as low as $3, with a 15% copay for other drugs.
Take Our Poll: Would You Move for a Job That Paid You a $10,000 Signing Bonus?
401(k) Plan and Pension 
Costco offers a 401(k) retirement plan via a single-employer corporate pension. This is a defined contribution plan that provides retirement, disability and death benefits to eligible employees. 
The warehouse club values a comfortable retirement and shows this by matching employee 401(k) contributions at 50 cents on the dollar for the first $1,000 each year, for a maximum match of $500 a year ($250 a year for West Coast Union employees). Once employees meet eligibility requirements, Costco makes a contribution to their accounts every year. Eligibility is based on a percentage of employees' eligible earnings and the percentage rises over the years.
Make Your Money Work Better for You
Some Dental and Vision Coverage
Dental and vision insurance, which are separate from general healthcare coverage, are also available to all employees. The company grants vision insurance with a free eye exam worth up to $60 and $175 toward new glasses or contact lenses from any Costco store.  
There's more fine print involved with dental insurance. According to Jobcase, employees must work more than 23 hours per week, in order to qualify for dental coverage at Costco. 
Maternity and Paternity Benefits 
Fairygodboss reports that Costco offers eight weeks of paid maternity leave and two weeks of unpaid maternity leave, although that might vary based on position and hours worked, according to Jobcase. Jobcase also reports that new fathers get three weeks off. 
Life Insurance 
Costco employees get accidental death and death insurance, but according to Jobcase, the precise type of insurance benefits an employee can receive depends on how long they've been working there and in what role. 
Part-time employees receive a maximum insurance payout of $15,000. Full-time employees who have been with Costco for less than two years will receive their equivalent annual pay if they die. Those who put in more time with the company will see a payout that is twice their annual earnings, up to $225,000.
Make Your Money Work Better for You
Paid Time Off 
Costco sports paid time off for certain employees; it depends on one's time commitment and tenure at the company. According to Jobcase, new full-time employees are granted one week of PTO after one year and two weeks PTO after two years. Employees who have been with Costco for more than five years get three weeks of PTO, and after 10 years, you get four weeks. Once you've put in a solid 15 years or more, you'll get five weeks PTO as well as sick leave benefits.
Costco employees (both part time and full time) who have been with the company for upwards of 90 days are paid for any public holidays such as New Year's Day, Thanksgiving Day and Christmas Day.  
Bonuses 
In a TikTok post that went viral in 2022, a Costco employee claimed to make over $29 per hour and to receive bonuses every six months — a perk one is eligible for after working at the warehouse club for a number of years.
Free Costco Memberships
It's only valued at $60 a year each, but it's still a perk: Costco employees get free Costco memberships. An employee is granted two free Executive memberships for themselves and their partner, if applicable, along with two regular memberships to share with family or friends.
Make Your Money Work Better for You
More From GOBankingRates
Make Your Money Work Better for You