States That Produce the Most Successful Baseball Players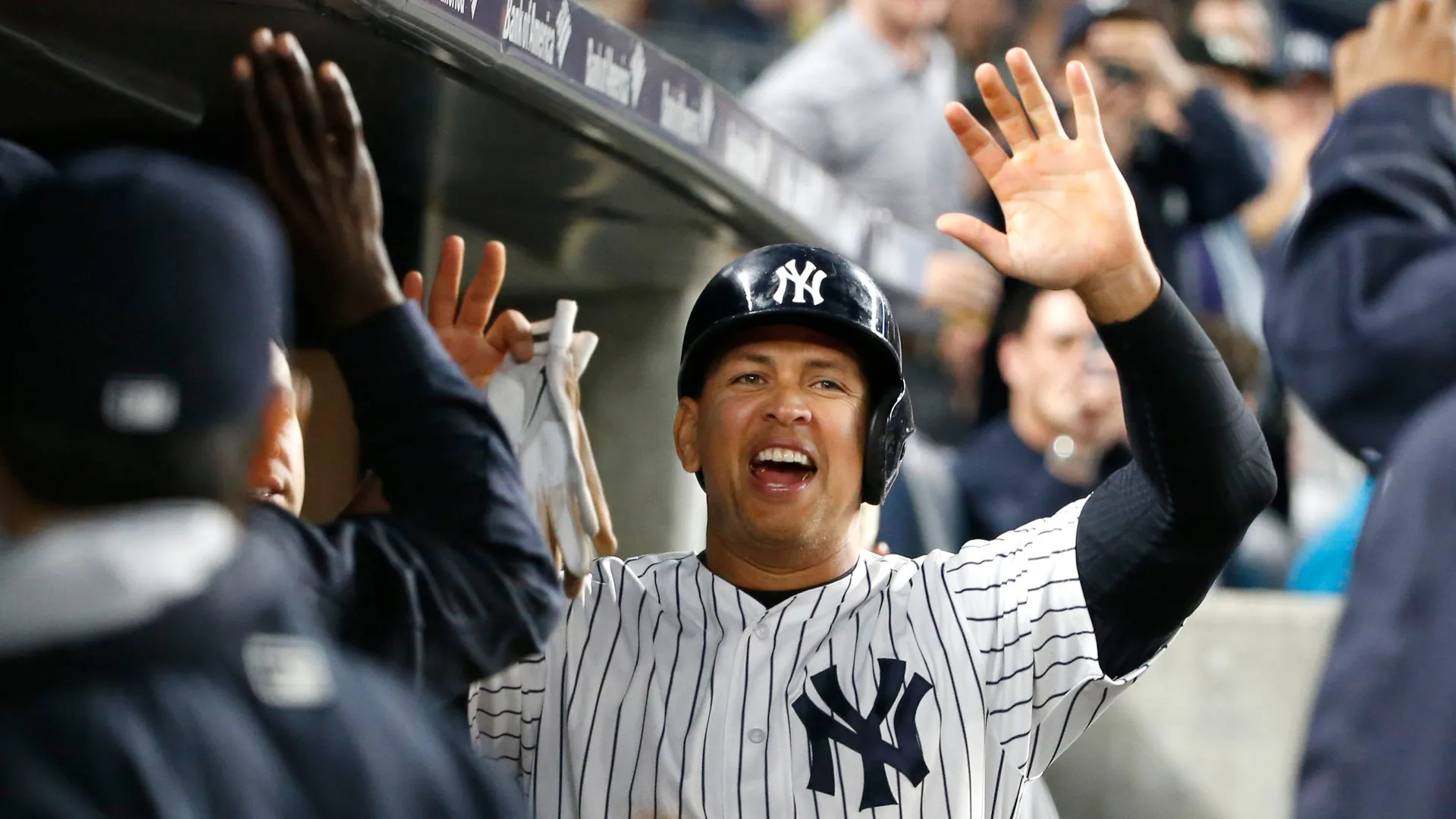 A summer evening at the ballpark, taking in a game as you enjoy a hot dog, remains a quintessentially American experience. But for all of the nostalgia that it stirs up, baseball has also been big business for almost as long as it has existed — and never bigger than today. The top players can expect to earn hundreds of millions of dollars over the course of their careers, driving intense competition to earn a shot at the big leagues.
Which part of America can claim the greatest number of native sons climbing to the top of the pile? To find out which state has bragging rights, GOBankingRates analyzed the 100 highest-earning players in league history through 2019, sourced from Spotrac, and found where each player attended high school. The final ranking demonstrates that while baseball talent comes from many different places, a few states are responsible for many of the game's best-paid stars.
26. Nebraska
Total players: 1 (Alex Gordon)
Total earnings: $115,668,000
25. Wisconsin
Total players: 1 (Jordan Zimmermann)
Total earnings: $118,361,000
24. North Carolina
Total players: 1 (Josh Hamilton)
Total earnings: $146,925,552
23. Pennsylvania
Total players: 1 (Mike Mussina)
Total earnings: $147,017,167
22. Oregon
Total players: 1 (Jacoby Ellsbury)
Total earnings: $149,539,142
21. Ohio
Total players: 1 (Ken Griffey Jr.)
Total earnings: $154,444,250
20. Colorado
Total players: 1 (Roy Halladay)
Total earnings: $156,770,000
19. Maryland
Total players: 1 (Mark Teixeira)
Total earnings: $217,650,000
18. Minnesota
Total players: 1 (Joe Mauer)
Total earnings: $223,275,000
17. New York
Total players: 1 (Manny Ramirez)
Total earnings: $229,371,313
16. Indiana
Total players: 2 (Scott Rolen and Jeff Samardzija)
Total earnings: $222,450,002
Pictured: Jeff Samardzija
15. New Jersey
Total players: 2 (Mike Trout and Rick Porcello)
Total earnings: $237,877,792
Pictured: Mike Trout
14. Alabama
Total players: 2 (Tim Hudson and Jake Peavy)
Total earnings: $252,330,000
Pictured: Jake Peavy
13. Washington
Total players: 2 (Jon Lester and Tim Lincecum)
Total earnings: $267,223,423
Pictured: Jon Lester
Make Your Money Work Better for You
12. Tennessee
Total players: 2 (Matt Cain and David Price)
Total earnings: $330,095,496
Pictured: David Price
11. Oklahoma
Total players: 2 (Matt Kemp and Matt Holiday)
Total earnings: $339,633,770
Pictured: Matt Kemp
10. Michigan
Total players: 2 (Derek Jeter and Derek Lowe)
Total earnings: $376,222,901
Pictured: Derek Jeter
9. Arizona
Total players: 3 (Paul Konerko, Andre Ethier and Ian Kinsler)
Total earnings: $353,229,708
Pictured: Paul Konerko
8. Illinois
Total players: 3 (Jayson Werth, Jim Thome and Curtis Granderson)
Total earnings: $388,103,340
Pictured: Jayson Werth
7. Arkansas
Total players: 3 (Torii Hunter, A.J. Burnett and Cliff Lee)
Total earnings: $462,066,600
Pictured: Torii Hunter
6. Florida
Total players: 3 (Alex Rodriguez, Zach Greinke and Prince Fielder)
Total earnings: $868,217,551
Pictured: Alex Rodriguez
5. Virginia
Total players: 4 (Justin Upton, Ryan Zimmerman, David Wright and Justin Verlander)
Total earnings: $686,149,500
Pictured: Justin Verlander
4. Missouri
Total players: 4 (Max Scherzer, Mark Buehrle, Ryan Howard and Albert Pujols)
Total earnings: $735,325,000
Pictured: Albert Pujols
3. Georgia
Total players: 5 (J.D. Drew, Nick Markakis, Buster Posey, Adam Wainwright and Brian McCann)
Total earnings: $622,899,500
Pictured: Buster Posey
2. Texas
Total players: 8 (includes Clayton Kershaw, Adam Dunn and Vernon Wells)
Total earnings: $1,158,267,373
Pictured: Clayton Kershaw
1. California
Total players: 11 (includes Randy Johnson, Barry Zito and C.C. Sabathia)
Total earnings: $1,781,440,339
Pictured: Barry Zito
More From GOBankingRates

BEFORE YOU GO
See Today's Best
Banking Offers