Would You Take a Pay Cut To Avoid Getting Laid Off? Majority of Americans Say Yes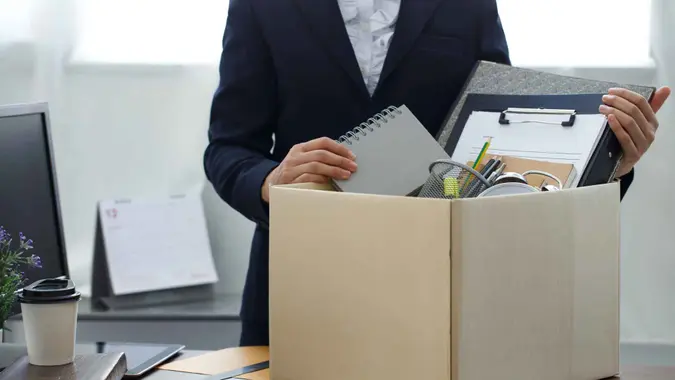 pcess609 / Getty Images/iStockphoto
While the Great Resignation began in early 2021, the trend of workers voluntarily leaving their jobs didn't truly grip the country until 2022. According to CNBC, a record high of 50.5 million people quit their jobs in 2022, besting the previous high of 47.8 million in 2021, per U.S. Bureau of Labor Statistics data.
With new job opportunities fueling a hot U.S. labor market, major corporations and small businesses alike continued to layoff workers throughout 2023 in the name of long-term profitability.
However, a new study has found that pay cuts are rarely discussed as an alternative preceding layoffs, despite a willingness on the part of employees to take reduced wages in lieu of losing their jobs.
According to a National Bureau of Economic Research (NBER) survey of recently laid-off workers, "Employer reluctance to offer wage cuts becomes more puzzling in the face of widespread worker willingness to accept them."
The NBER working paper, entitled "Sticky Wages on the Layoff Margin," reported that 60.6% of survey respondents would accept a pay cut of 5% to keep their jobs. Meanwhile, more than half (52.3%) would take a pay cut of 10% and nearly a third (32.4%) would accept a pay cut of 25% if it meant keeping staying at their last job.
While those results are higher than expected, the study revealed that in reality, both employers and workers seldom take the initiative to discuss and implement reduced pay compromises when layoffs are forthcoming.  
Make Your Money Work Better for You
Co-authors of the study, Pawel M. Krolikowski, a senior research economist at the Federal Reserve Bank of Cleveland, and Steven J. Davis, an economics and international business professor at the University of Chicago Booth School of Business, reported that fewer than 3% of respondents said they were offered a salary reduction to save their job by their employers.
Additionally, only seven of 2,567 people surveyed initiated a discussion surrounding the possibility of accepting less money to keep their jobs.
As part of the research, Krolikowski and Davis found that 28% of layoffs could be avoided through a collaborative wage cut agreement between employers and workers which would be beneficial to both sides — the company would still get to save money and the employee would get to keep their job.
More From GOBankingRates