7 Things Ivanka Trump's 'Women Who Work' Gets Right
In her new book, Ivanka Trump provides helpful tips for "Women Who Work."
In her new book, "Women Who Work: Rewriting the Rules for Success," Ivanka Trump writes that she's committed to inspiring women to redefine success according to what is important to them.
Clearly, Ivanka Trump has achieved a lot of success — she has been the executive vice president at The Trump Organization (she announced in January she would be taking a formal leave of absence), co-founder of Trump Hotels and Scion and founder of her own fashion brand. And although she openly admits her family's name and privileged upbringing have been factors in that success, they didn't guarantee it.
"Curiosity, passion, hard work and perseverance have enabled me to prove my value to myself and others beyond my surname," Trump writes in her book. She also points out that success isn't solely defined by what is accomplished at work. To her, it also means being an involved mother and loving wife. That's why the aim of "Women Who Work" is to help women live the life they want.
Throughout the book, Trump draws from her own experiences, as well as research and advice from career experts and others. For women who are starting out and trying to climb the career ladder or want to start their own business, "Women Who Work" offers some useful insights. Here are seven of them.
Make Your Money Work Better for You
You Should Create a Personal Mission Statement
It almost goes without saying that you can't rely on luck to get where you want to go in life. To ensure that you pursue what matters most to you and achieve the success you want, Trump advocates writing a personal mission statement. Start with one sentence that describes your core values or manifesto. Then, craft a statement that includes what you want to be, what you want to do and the principles on which your life is based.
"Although it might seem like writing a personal mission statement is just adding another project or assignment to your already full plate, I cannot overemphasize the dividends it will pay," she writes. "By investing in this process, you will feel more organized, more grounded, more cognizant about what matters to you in the big picture, and clearer about how to honor that in your day to day."
You can refer to your mission statement to help you make both life-changing decisions and daily choices. After all, it's meant to help you stay focused on what's valuable to you.
Make Your Money Work Better for You
Check Out: The Highest-Paying Jobs for Women
It's Never Too Late to Find Your Passion
After you've pinpointed what's valuable to you in your mission statement, you need to figure out what you love to do.
"Do not underestimate the importance of identifying your passions and determining the right career, job or industry accordingly at various points in your path," writes Trump. You're more likely to succeed if you're devoted to a purpose.
Granted, not everyone has the financial luxury of pursuing their passion if it doesn't pay the bills. But if you're in a position where you don't have to settle for any job, you shouldn't make a career move that doesn't align with your personal and professional passions.
"When we don't consciously choose to build our careers according to our values and interests, we can end up letting life choose for us," she writes. "Honor yourself by exploring the kind of life you deserve."
You can do this by thinking about what you loved doing as a child. Ask yourself what things you do that feel as natural as breathing and make the hours disappear like minutes. And, don't be afraid to ask others to help you identify your strengths.
Make Your Money Work Better for You
If you're young, don't have financial or familial obligations, and you're not committed to a specific job or industry, you can try out jobs in various fields to see what you're good at and enjoy, she writes. But let's say you do have substantial debt and have to take a job that isn't aligned with your passion. Trump writes that you can still develop your curiosity and "parlay it into a career change." For example, read as much as you can to learn about a variety of topics and find what interests you. Also, take the time to network and talk to people to explore other options.
If you're already working, don't spontaneously quit your job to pursue your passion. Instead, Trump writes that you should do research, talk to people and network. Find opportunities to test your interests by taking a class, joining a workshop or getting a side job.
"No matter what point you're at in your career, it's a perfect time to discover what you love to do," Trump writes.
Make Your Money Work Better for You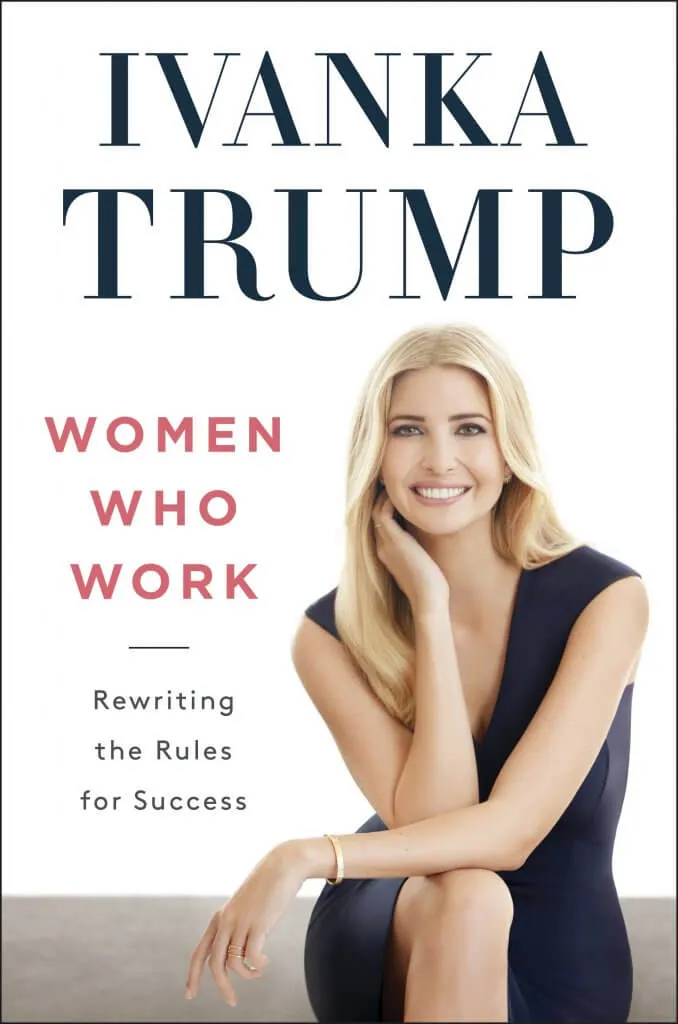 Be Authentic — But Don't Overshare
In "Women Who Work," Trump outlines ways to make your mark at work — from learning how to communicate better to making connections with your team and boss. However, she points out that your goal shouldn't just be climbing the corporate ladder. Make it your goal to get to a place where you can feel comfortable being yourself.
"It's exhausting to don one persona at the office and another at home," Trump writes.  "Being yourself isn't just important to your performance — it's important to every aspect of your well-being."
However, she points out that being authentic at work doesn't mean oversharing, which is good advice for women who've grown up in the age of Facebook and Twitter and whose careers can be hurt by social media. "It's important to note that being authentic doesn't mean candidly sharing every thought that comes to mind, wearing your emotions on your sleeve at the office, or using authenticity as an excuse to be unprofessional," she writes.
If you want to be seen as a leader, you have to use discretion. "It's naive to think that acting inappropriately (under the guise of being authentic) won't affect your boss's or your team's perception of you, or your ultimate success."
Stop Competing With Your Team Members
Stop thinking that you need to compete with other men and women at work to advance your career. You'll go further if you work well on a team, Trump writes.
"It's only natural to feel competitive with some members of your team, but the key to a happy, functional workplace is to remember that you and your colleagues are on the same side, working toward the same goals," she writes.
To show that you're a team player, Trump recommends listening to what your colleagues have to say in meetings rather than rushing to jump in with your ideas first. Don't gossip — even if others around you are. And lead by example by showing your team you wouldn't ask them to do anything you wouldn't do yourself, she writes.
Make Your Money Work Better for You
Don't Miss: 10 Biggest Career Mistakes Women Make
Find a Mentor — And a Career Sponsor
Many successful people recommend finding a mentor. So it's not surprising that Trump recommends finding someone who can offer you advice and help you make connections. In fact, she offers tips on finding a mentor from Angie Chang, who provides women with mentors through her work at Hackbright Academy.
Trump writes that Chang recommends finding a mentor by going to happy hours, talks and conferences focused on your industry. Look for someone who can see your potential, gradually build a relationship, then ask for a standing appointment with your mentor. Then show that you're listening to your mentor's advice by giving regular updates about how you're using her ideas.
Trump also recommends finding a career sponsor — a senior-level person at work who will advocate for you. Participate in work-related activities, such as the company running club or charitable events, to develop relationships with those who are higher up. Once you get to know them, offer to help them with projects at work.
"If you show senior members of your company what you bring to the table, they'll take notice," Trump writes. And, they might help you rise in the ranks.
Also See: 7 Tricks to Make Your Boss Love You
Don't Be Afraid to Negotiate Everything
Women can't be reminded enough to negotiate. That's because most women don't.
Trump points to research by Carnegie Mellon University professor Linda Babcock that shows that only 7 percent of women negotiate their starting salaries. In addition, women ask for raises and promotions 85 percent less often than men, she writes.
"Because your salary, whether at your first job or your tenth, influences how much you make at your next job (and the one after that), negotiating exponentially affects your earning power over your lifetime," Trump writes.
To negotiate a better salary, she recommends documenting everything you've done because your supervisor likely doesn't know the full extent of your contributions. Conduct research to understand your market value and value to the company. Be prepared to explain what you feel you're doing but not being compensated for, or how your responsibilities have increased since you were hired. And time the conversation right — when things are looking good for the company.
If you're nervous about negotiating, Trump recommends practicing when the stakes are low. For example, you can try to negotiate for a discount when shopping or when dealing with your service providers.
"It may sound silly, but if you think about negotiation as if it were a sport, you will get better at it with practice," she writes.
Work Smarter to Make Time for What Matters Most
Trump gets it right when she writes that many of us get so caught up in the daily demands of work — answering emails, going to meetings, etc. — that we fail to prioritize what matters most to us. That's why she makes a point of identifying her priorities and putting them first.
Once a week, she checks in with herself to consider her larger goals and plan for the week ahead. She also makes a list at the beginning of each year of high-level objectives for each of her businesses, things she wants to accomplish personally and ways to connect with each of her children and husband.
"I find that having concrete family goals enables me to schedule the time in advance and makes it more likely that I'll keep my commitments and honor my priorities," she writes.
Trump uses a notebook to write a list of daily to-dos on one side of the page and longer-term initiatives on the other side. "This way, I'm reminded constantly of my high-value, big-picture goals while I'm knocking off smaller things that I need to get done by day's end," she writes.
She also recommends identifying tasks that take away time from what's important. Ask if they add value or can be removed from your to-do list. If these are tasks that your boss asks you to do, propose a way to eliminate those inefficiencies.
"Making time for yourself and for what matters most to you must become your number one goal, not equal to but before what you must do for everyone else who relies upon you," Trump writes. "Remember: your life's happiness begins with you."