10 Things to Know About Working With Your Spouse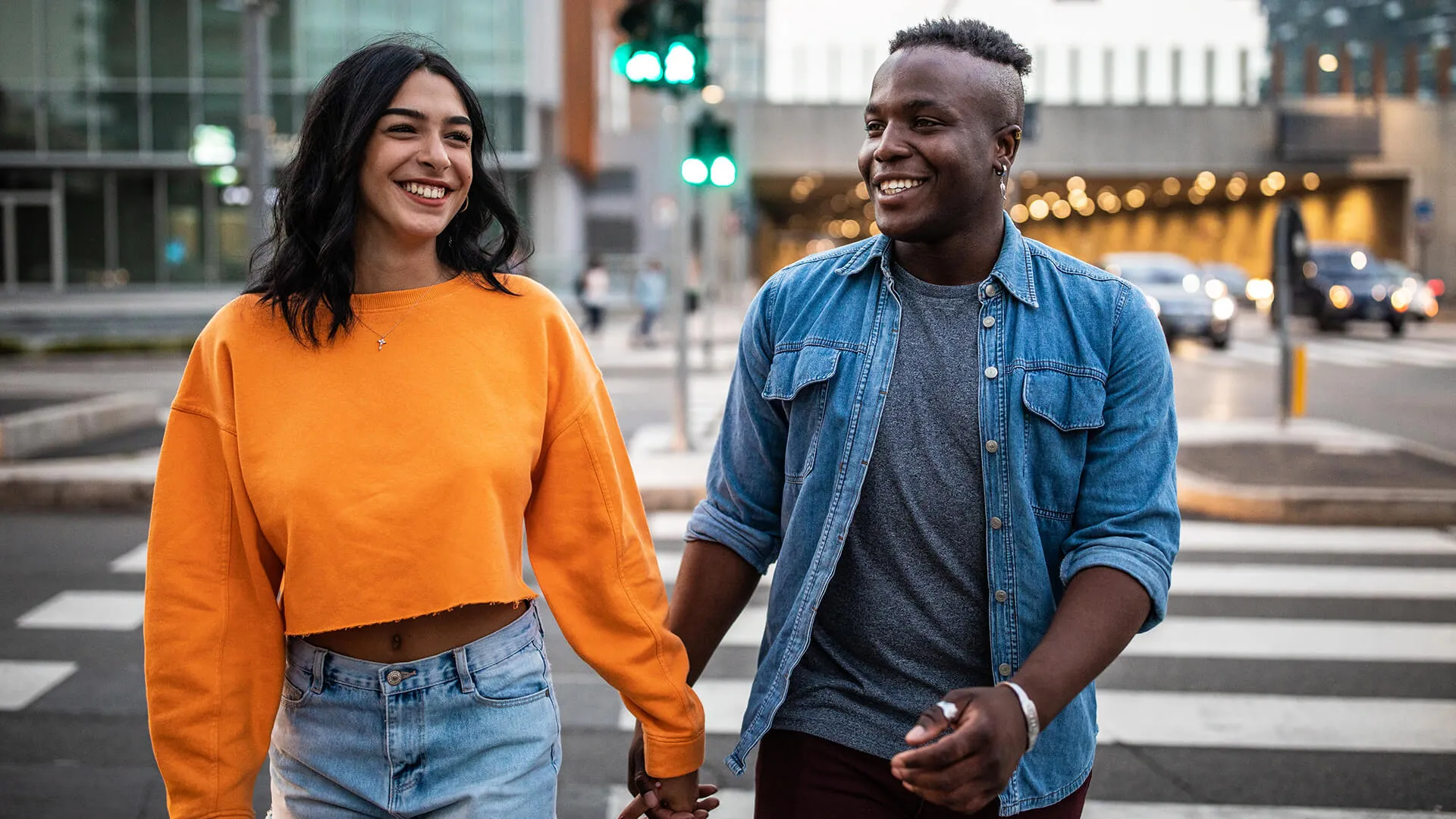 You might think working with your spouse is a great idea, but there are drawbacks, too. Spending both your work and downtime with the person you love most might seem like heaven on earth, but it can also be a nightmare if you aren't prepared to make some adjustments along the way. Your relationship is at stake, so it's important to know how to work with your partner for the long haul.
Members of GOBankingRates' Smart Money Squad shared their tips for working with a spouse. Whether you're thinking about starting a family business or you already work with your significant other, learn from the people who have been through it already and keep these best practices in mind.
Click through to learn what you should do to boost your net worth — and how you can do it with your partner.
1. Don't Bring Work Home
"When I work with my wife, setting boundaries between work and non-work is absolutely crucial," said Jim Wang, founder of Wallet Hacks. "It's very easy, especially in non-traditional work situations, for the two areas to bleed into one another and that can cause unnecessary stress."
Work Together:
"In our case, it was exacerbated because we worked from home," Wang said. "We had to make it clear that if we were in work mode and didn't want to be interrupted, you had to be in the home office. We weren't so militant that no one took their laptop out to the kitchen table, but you couldn't have expectations if you were there — just like at a coffeehouse."
2. Maintain Some Privacy
"Allow space," said Lisa Beres of The Healthy Home Dream Team. "Just like a marriage, it's important to have space. We have our own offices and this is key for us. Allowing each other to have privacy to focus on tasks, make calls and complete projects without feeling like someone is shadowing you 24 hours a day is essential."
Make Your Money Work Better for You
3. Respect Your Spouse's Authority
Treat your spouse as you would any other co-worker. This saves a lot of unnecessary fighting and tension once you get home, according to certified financial coach Christine Luken.
"Respect your spouse's authority in their area of expertise and do not correct or argue with your spouse in front of others in the workplace," Luken said. "It makes everyone uncomfortable and follows you home as an argument or fight."
4. Play to Each Other's Unique Strengths
"It helps to divide your work based on your unique skills," said Holly D. Johnson, founder of the financial advice website ClubThrifty.com. "Both my husband and I work on our website, but I leave most of the technical blogging work to my husband since he is more skilled in that area. I focus more on content creation because that's where I thrive.
"I think it helps a lot to figure out what each of you is actually good at and divide your work accordingly. We would be a lot less productive if we divided our work a different way."
5. Make Date Night a Priority
"When I worked with my partner, it was really hard to separate work life and love life," said Pauline Paquin, financial blogger of Reach Financial Independence. "We would go on a nice holiday and talk about work. After a while, it seemed like we were work colleagues who happened to live together.
"We had to be very purposeful about having date nights, weekends, and other 'safe bubbles' where work didn't get in." Keep the romance alive with these priceless date night ideas.
6. Take Turns Accommodating Each Other
"One thing that I discovered from working with my boyfriend is that some people like noise while working, while others need to be completely focused without distraction," said travel and finance blogger Chantell Collins.
"I fall into the latter category but my boyfriend loves to chat and listen to music," she said. "It took a few reminders and a couple of frustrated moments to try and find a balance but we worked through it together. Now when we are working on our laptops side by side, we both use headphones even though there is no music playing in mine."
Make Your Money Work Better for You
7. Have Separate Work Stations
"It helps to set up two separate workspaces," Johnson said. "A lot of people ask me how we can stand to be together all day and still live together. The answer is simple: We do not work together all day long.
"We work in separate areas of our home and communicate via email or text if we need to talk. Having separate workspaces helps us avoid being distracted by one another. In my opinion, it also helps us create a work environment that is closer to a traditional workplace."
8. Be Flexible
"Just like a marriage, a business will grow, change and evolve," Beres said. "Be willing to take on new responsibilities and roles and allow your spouse to do the same. Don't pigeonhole each other into seeing them the same way as when you started."
9. Be Purposeful With Your Small Talk
"One major plus is that we commute together — which gives us some [focused] time to talk about the day," said marketing and communications expert Miriam Ballesteros.
"We talk a lot about work-related stuff too, and I love it," she said. "We know exactly what the other is happy about, and we understand the problems better."
10. Nurture Your Relationship
If you and your spouse run a business together, you might spend a lot of time taking care of work-related matters, but this should not be at the cost of your relationship.
"I owned a business with my ex-husband," said Migdalia Rivera, speaker and founder of Latina On a Mission. "We worked long hours to get it established. Ultimately, we lost our work/life balance, brought work home and didn't set boundaries. We forgot to nurture our relationship along the way.
"My advice: Set boundaries. Leave work at the office. Most importantly, make time to nurture your relationship."
Click through to learn the 6 ways happy couples talk about money.
More on Jobs