The Top Frustrations Job Seekers Face — and How To Cope With Them

8 min Read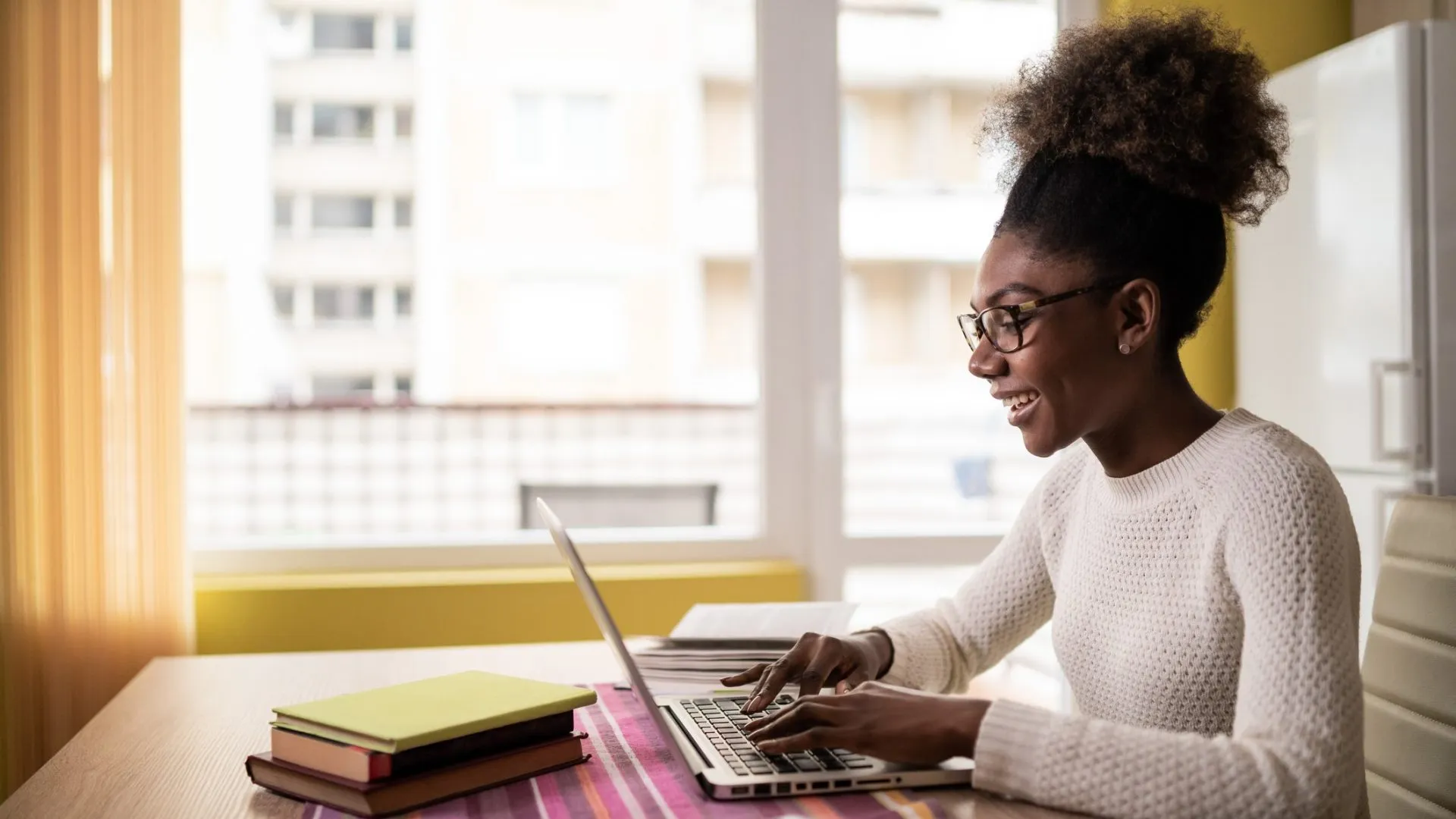 Make Your Money Work Better for You
Not Hearing Back From Employers
"Ghosting" doesn't just happen in the dating world. The Job-Hunt and FlexJobs survey found that not hearing back from an employer is the No. 1 frustration job seekers face, with 50% citing this as an annoyance.
"It can be frustrating and confusing to send out applications and not hear back," said Toni Frana, career services manager at FlexJobs and Remote.co. "As people tend to immediately assume the worst, take the time to assess the full situation. If only a few days have passed since you submitted your application, you'll need to give it some more time. In fact, a good rule of thumb is to follow up one to two weeks after applying."
However, be sure to check the job posting, as it may ask not to call or email after you apply.
"If you follow up anyway, the employer may think you didn't read the full posting," Frana said. "Be mindful of employers' requests, and keep your job search moving forward by applying to other positions while waiting to hear back."
Take Our Poll: How Long Do You Think It Will Take You To Pay Off Your Credit Card Debt?
Jobs That Are Low-Paying
Forty-two percent of job seekers said they are frustrated by jobs offering low salaries. However, this shouldn't always be a dealbreaker, Frana said.
"Some exceptions might be that you're changing careers, or starting over and looking at the job as a temporary bridge," she said. "If the salary is enough to cover expenses until you can get back on your feet, it may be worth the lower pay."
Also, remember that salary is only one part of a job offer.
"You may have other perks or benefits that are high-priority for you, like 100% remote work, flexible work options and medical benefits," Frana said. "It is possible that some of the offered perks would make up for a lower salary."
Make Your Money Work Better for You
Too Many Required Qualifications or Degrees
Nearly 40% of job seekers said they find it frustrating when a job posting lists a number of required qualifications or degrees that may not impact the ability of a candidate to do the job. While it can be disheartening to see a posting that you think is a fit, but you don't have every qualification the employer is looking for, it may still be worth it to apply.
"Studies have found that many job seekers, especially women, hold themselves back from applying if they don't match the vast majority of the job requirements," Frana said. "If you match 60-70% of the qualifications, consider applying. Keep in mind that a job description is a wishlist from an employer, and they'll almost certainly not wind up hiring someone with all of the qualifications."
Job Scams
Unfortunately, not every job posting you come across will be legitimate, and 36% of job seekers cite job scams as a major frustration.
"It's vital to be aware of potential job scams so you can keep yourself safe," Frana said. "Here are some telltale signs that indicate a job posting is probably a scam:
The job listing sounds too good to be true, with language like 'quick money,' 'unlimited earning potential' and 'free work-from-home jobs.'
There is a sense of urgency, or the recruiter is pushing you to accept the job now. Any legitimate company won't push you into accepting a job offer immediately.
The job post or email has obvious grammatical or spelling errors.
You're offered the job without a recruiter verifying your work experience or asking for references.
The job description is unusually vague, or spends too much time discussing how easy the job is or how much money you'll make."
Frana recommends doing some research if you think a job posting may be a scam.
"Do a Google search for the word 'scam' and the job title or company's name. The results might include local news stories, Better Business Bureau complaints and even FBI warnings," she said. "When in doubt, walk away. If you feel like a job may be a scam, it's not worth finding out the hard way."
Make Your Money Work Better for You
Not Finding Jobs That Are a Good Fit
Some other common frustrations job seekers face include not finding jobs that they qualify for (32%) and not finding jobs in industries they're interested in (21%). Getting around these roadblocks may require you to reassess the type of jobs you are looking for based on your particular skills.
"In any job search, it's important to highlight the soft, hard and transferable skills you have, especially if you're trying to pivot into something new," Frana said. "Once these are identified, we advise candidates to look carefully at the job posting and compare their skills with those required for the job."
Having To Get Through Applicant Tracking Systems
Many employers now use applicant tracking systems to filter their applications before a human even sees them. For job seekers, this can be an extra step in the process, as they have to format their application specifically for the posting so that it will make it through — and 25% find this frustrating. However, there are ways to ensure your application has the best shot of making it through to the next round. Here's what Frana recommends:
Select an easy-to-read document with traditional formatting and professional fonts.
Include common phrases to label your sections, such as "Work Experience," "Education" and "Contact Info."
Start your resume with a title that includes a summary of your qualifications with keywords.
Tailor your resume for each submission.
Exclude experience that isn't pertinent.
Not Finding Jobs at Companies They Want To Work For
Perhaps you have a dream company in mind, but it seems like they never have job openings. This is a common frustration among one-quarter of job seekers. If this is the case, you may have to make some extra effort to find out about available jobs.
"Networking, internships, volunteering or a combination of these things can help you find jobs that haven't been advertised," Frana said. "You can also consider more creative approaches, such as subscribing to company news alerts, staying in the loop on a company's social media pages for any hiring announcements, and growing your network by connecting to current employees online and through social media."
Make Your Money Work Better for You
Not Being Able To Identify the Hiring Manager
It can be advantageous to connect directly with a hiring manager when applying for a job, but this information isn't always readily available. Fifteen percent of those surveyed said that not being able to identify the hiring manager is a common frustration.
"This is where LinkedIn can be your best ally," Frana said. "Explore the company's profile page and pay attention to job titles or positions that reference hiring. Also look at the role of the person posting it, as they may be your contact. Additionally, businesses sometimes provide detailed instructions on who to contact in website sections like 'Employment,' 'About Us' or 'Work for Us.' The site may also contain biographies of key staff members or an employee directory. Look here for the person who is likely overseeing the role. As a last resort, try calling the company's main number or sending an email to their help desk. State your area of interest and politely ask who would be the appropriate person to contact."
A Lengthy Submission Process
Applying for a job can be a lengthy process — and 38% of those surveyed said this is frustrating. However, this is just par for the course in many cases.
"Applying to a job in today's market does take some time," Frana said. "Tailoring your resume and cover letter for each application and filling out a company's online application is something that takes more time than simply uploading documents and checking a few boxes before hitting submit. You want to ensure you are uploading correct information, and thoroughly and carefully answering the application questions before submitting your application."
"In addition, many organizations require pre-employment testing as part of their application process," she continued. "This is fairly common practice and helps employers (and you) find the right fit, as well as help speed along the hiring process. There are also some positions that will require a sample work exercise. While this may not be a red flag, being asked multiple times for more work without having any indication of how long the process will take can be cause for concern."
More From GOBankingRates
About the Author