The True Cost of Being a Bad Boss

8 min Read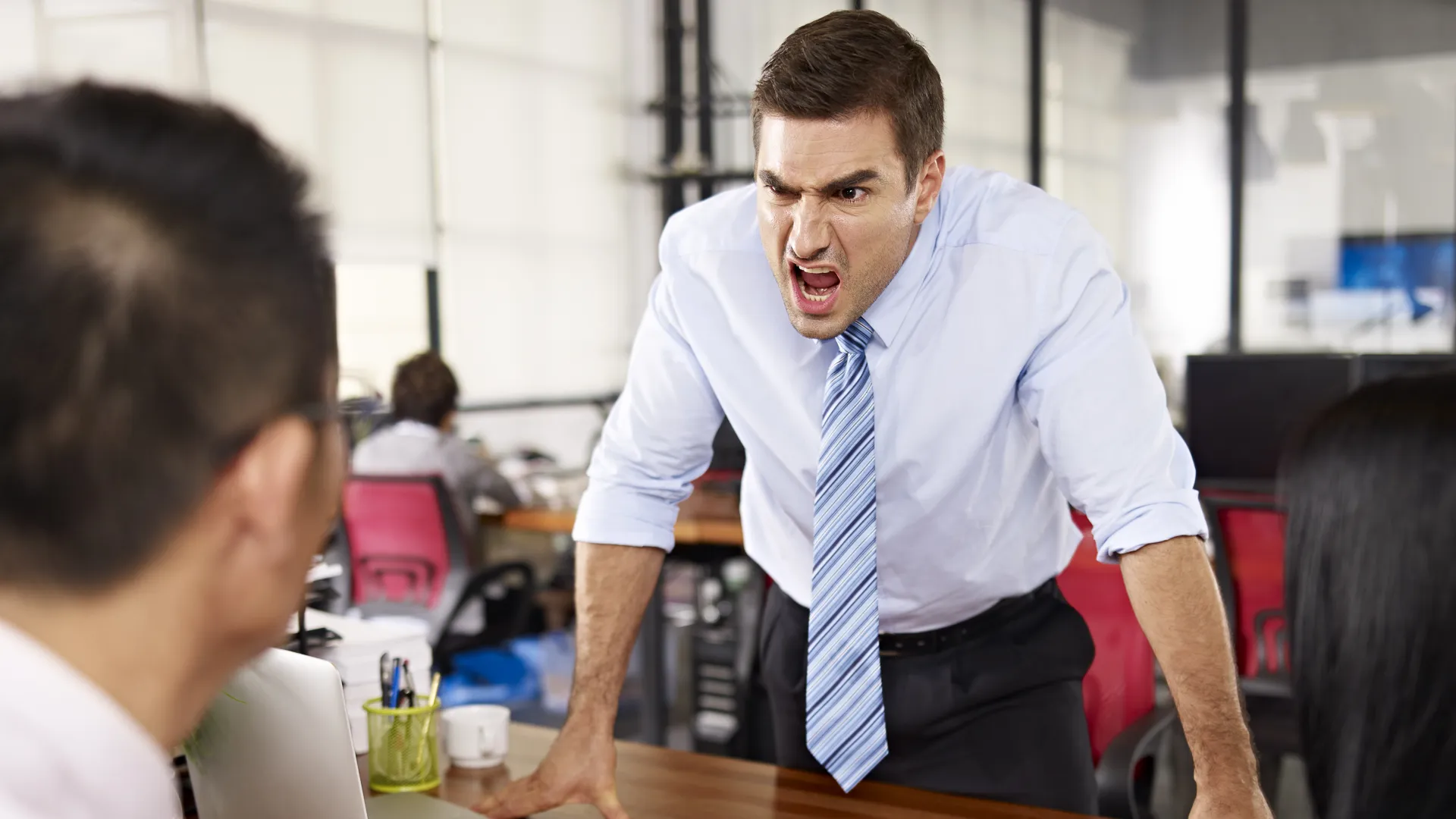 You've spent time on your business plan and your product, but how much time have you spent brushing up on what it means to be a good boss? If your answer is "not much," then it's time to re-think your strategy.
Being a bad boss doesn't just impact your karma — it also could negatively impact your bottom line. So before you neglect to give your employees constructive feedback, overlook their talents, micromanage them, push them too hard or give in to any other self-defeating behavior, consider these potential financial costs of being a horrible boss and learn how to be a better leader.
Make Your Money Work Better for You
Cost of Losing Top Talent
A good boss knows who the top performers on their team are and ensures they are appropriately compensated and rewarded for what they bring into the company. As much as it costs to replace an average employee when they leave, you're losing much more when you lose top talent.
According to Andria Taylor, chief talent officer at the Talent Agent Group, losing top performers can cost businesses 150 percent of the workers' annual salary. The costs of replacing them can include:
Lost revenue from unfinished projects
Opportunity cost of others on the team having to pick up the slack from the empty position
Human resources costs
Opportunity costs of senior management taking the time to interview new candidates
The time it takes for the replacements to match the previous employees' capacity to contribute to the company
To save money, time and resources, make sure you're recognizing the top talent in your company. And find ways to motivate and reward them appropriately.
Cost of Hiring New People
All the work that goes along with screening and hiring a new employee when an old one quits can carry a hefty price tag. The average cost per hire is a hefty $4,129, according to the Society for Human Resource Management's 2016 Talent Acquisition Benchmarking Report.
You'll need to factor in the cost of advertising for an open position, the cost of the time it takes to interview candidates (and their transportation costs if you want to consider out-of-town candidates), the cost of background checks and the cost of training materials and time spent training.
Keep employees from quitting by checking in with them regularly and ensuring they have what they need to be successful and feel valued by the company.
Make Your Money Work Better for You
Cost of Lawsuits
A good boss should become familiar with the common reasons why employees sue their employers. This includes sexual harassment, discrimination and bullying.
The average total cost of discrimination claims is $125,000, including defense and settlement costs, according to The 2015 Hiscox Guide to Employee Lawsuits. And for employers who choose to go to court, and then lose, the median judgment is about $200,000 — and that's not including defense costs.
You Won't Believe It: 10 Ridiculous Lawsuits and the Insane Payouts They Sought
Cost of Sick Days
If your employees feel stressed after interacting with you, their mental and physical health could suffer. In fact, there is clear evidence that bad bosses can have a negative impact on their employees' health, a Harvard Medical School researcher told The Washington Post in 2014.
According to a 2016 study published in the Journal of Occupational Health Psychology, negative interactions with a boss have been shown to raise employees' blood pressure significantly. And over an extended period of time, that can lead to health problems such as hypertension and cardiovascular disease. This can significantly impact a company's bottom line. The Centers for Disease Control found in 2015 that the average cost of absenteeism, including sick days, is $1,685 per employee per year.
On the flip side, employees who feel valued report better mental health. Christine Porath, author of "Mastering Civility: A Manifesto for the Workplace," found in a poll of more than 20,000 employees worldwide that employees who felt respected by their leader reported 56 percent better health and well-being. Eighty-nine percent reported greater enjoyment and satisfaction, 92 percent greater focus and prioritization, 26 percent more meaning and significance, and 55 percent more engagement.
Cost of Mental Health Days
A 2017 study from the University of Manchester's Business School — as reported by the British Psychological Society — shows that employees of bosses with narcissistic and psychopathic traits have higher rates of clinical depression than those who do not. And a 2015 study published in the Journal of Clinical Psychiatry found that the annual economic cost of major depressive disorders in the United States is $210.5 billion per year, with a staggering 50 percent of that coming from workplace costs.
Don't be the boss responsible for your employees' depression. And, allow those who are suffering from depression to take some time off so they can get the help they need. After all, effective treatment for depression improves work outcomes, including productivity and employee retention, according to the Depression Center at the University of Michigan Medical School.
Take a Break: 7 Free Ways to Relieve Stress
Make Your Money Work Better for You
Cost of Employee Theft
If your employees feel abused, taken advantage of or bullied, they might stop caring about your company's welfare — and start doing things that help themselves at the expense of the company or team. This could include stealing.
According to the 2015 Global Retail Theft Barometer, employee theft costs U.S. companies more than $18 billion per year. Believe it or not, that number is more than the amount retailers lose to shoplifters.
To get your employees to care about your company like it's their own, make sure they see their jobs as critical. Help them see themselves as a valued part of the entire enterprise, and regularly remind them of their accomplishments, reports Forbes.
Cost of Bad Communication
Are your communication skills as a boss up to par? For example, do you explain tasks and directives carefully and thoroughly to your employees? If not, be prepared to lose money.
Poor communication can cost an average of $62.4 million per year, per company, according to "The Cost of Poor Communication" in the Holmes Report. Communications failures included errors of omission from employees who were uninformed or misinformed about company policies, business processes or their job functions. And the cost of these failures broke down to a whopping $26,041 per worker per year.
Give your employees clear direction, and take the time to answer any questions they have. For example, send weekly emails to all employees in the company covering important company news and priorities. And, hold town hall meetings to allow employees to raise issues and ask questions, reports Entrepreneur.
Cost of Low Productivity
According to research cited on Inc.com, employees demoralized by horrible bosses exact real lost productivity costs on their companies. For example:
30 percent slow down or make errors on purpose, compared to only 6 percent of those with good bosses.
33 percent admit they don't put in their best effort at the office, compared to 9 percent with good bosses.
25 percent took more or longer breaks than they otherwise would have, compared with 7 percent of those with good bosses.
Brush up on basic rules for being a good boss, like not playing favorites, politely asking for tasks to be completed and giving thoughtful and constructive feedback. Otherwise, decreased productivity might cause your company to lose money.
Make Your Money Work Better for You
Cost of Lost Referrals
With the high cost of filling an empty position, it's no surprise that some companies are looking to cut down on this cost by offering employees incentives for referrals the company ultimately hires. A referral bonus typically costs about $1,000 per hire, according to Recruiter.com. So potentially, companies can save thousands of dollars on other recruitment costs if their current employees bring in new talent on their own.
But if your management style is making your employees stressed, depressed and burned out, it's unlikely they will refer their peers and friends to join in the misery. However, if your employees feel valued and lucky to work with you, they might be more willing to ask others to join your team.
Cost of Micromanaging
You might think that staying on top of every click of your employees' keyboards will inspire a culture of productivity and efficiency. But research shows quite the opposite.
In the most recent study available, published in the Journal of Experimental Psychology in 2011, researchers found that people who thought they were being watched performed at lower levels than those who did not believe someone else was monitoring their every move.
So instead of constantly checking in on them or hovering over their keyboards, sit down with your employees and explain what you would like them to accomplish. Let them know they can come to you if they have problems — and then trust them to accomplish what you hired them to do.