Entrepreneurs Who Failed Before Striking It Rich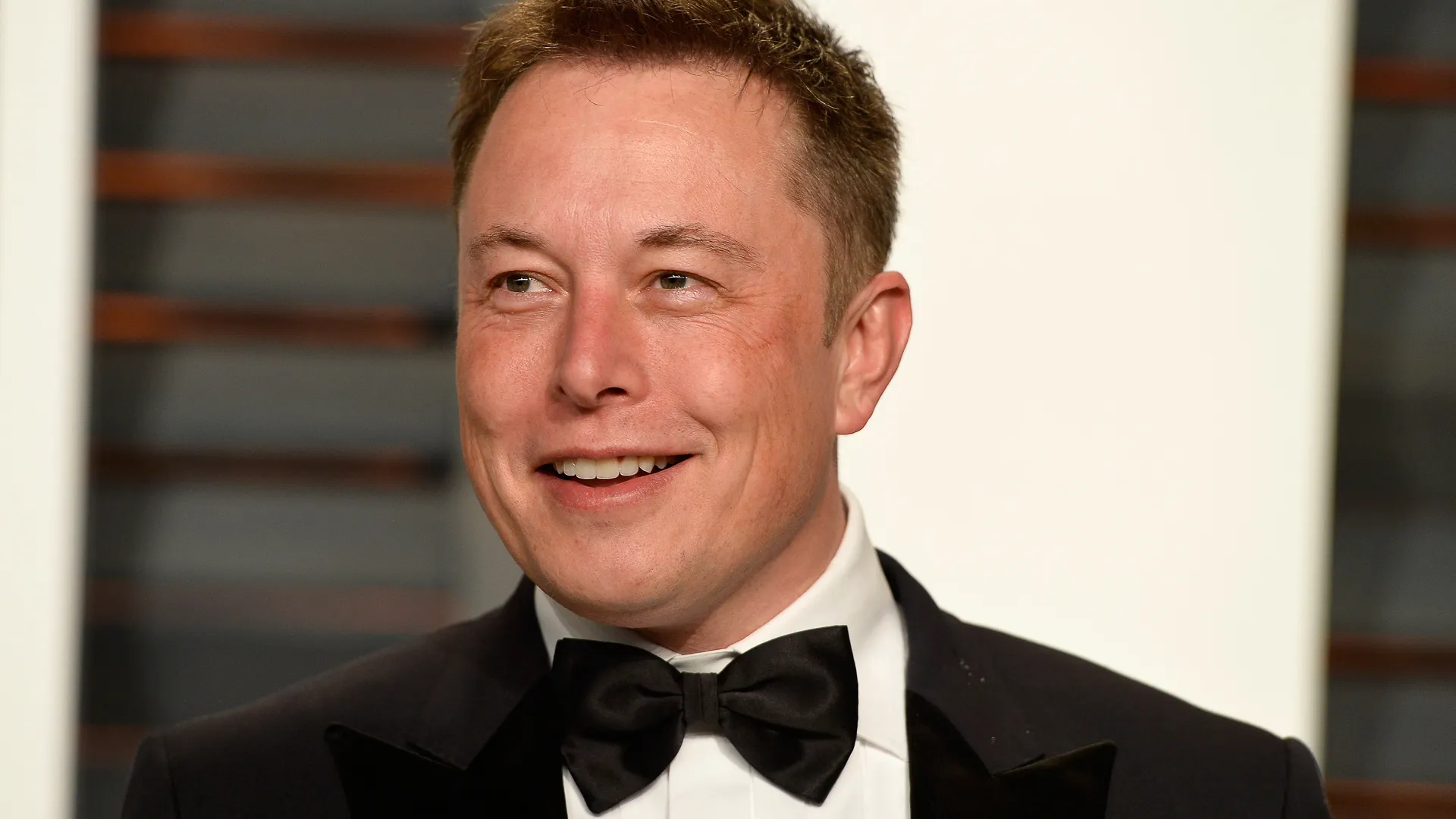 For many entrepreneurs, builders, inventors, moguls and masters, crushing failure and defeat preceded the wins that made them famous. Here's a look at some of the world's most famous doers, their early failures and their advice on how to persevere.
Donald Trump
As president of the United States, Donald Trump holds the world's most prestigious job. He commands the most powerful military in world history and has a net worth of $3.5 billion.
But it wasn't always that way. By the late 1970s, Trump wished to be a real estate mogul, but he had few successes that didn't exist without his father, a successful New York real estate developer. The son's initial foray into the tough world of New York City real estate didn't go smoothly. In both 1978 and 1979, the younger Trump reported significant losses on his tax returns after at least three major failed deals.
The future president, however, learned from his mistakes and leveraged his talents — not to mention more than a little bit of his family's wealth and connections — to become one of the world's most famous builders and personalities.
Young entrepreneurs who are thinking of quitting should remember what Donald Trump once said of failure: "It's a blip, not a catastrophe."
Make Your Money Work Better for You
Elon Musk
Serial entrepreneur Elon Musk is worth $17.1 billion and has revolutionized several critical industries through ventures such as SpaceX, Tesla Motors and PayPal.
At the dawn of the digital age, however, his background and introverted personality kept him from landing a coveted job at Netscape, which was then a tech powerhouse. Although he was devastated, Musk quickly moved on and forged his own path by starting a web software company called Zip2.
Netscape was just one of many lows that Musk overcame. He was bullied in school and later was ousted from PayPal while he was on his honeymoon.
When asked how he succeeds at seemingly outrageous ventures such as private space travel and fully electric cars, Musk once said, "When something is important enough, you do it, even if the odds are not in your favor."
Walt Disney
Disney is arguably the world's most recognizable brand, and when its late founder Walt Disney died, he had a net worth of $5 billion. He created an empire built on creativity, but when he was 22 years old, he was fired from a newspaper in Missouri for not being creative enough.
Disney went on to produce "Steamboat Willie," the first cartoon with synchronized sound, and then later the first color cartoon as well as the first cartoon feature. His mind spawned Mickey Mouse, Snow White and Disney World, forever enshrining his own name into American pop culture.
The man who was once canned for his lack of imagination lived to achieve legendary status because of his boundless mind. As Disney once said, "You may not realize it when it happens, but a kick in the teeth may be the best thing in the world for you."
Make Your Money Work Better for You
Stephen King
One of the most famous and prolific writers of the modern age, Stephen King has a net worth of $400 million and has written close to 60 novels.
His 1974 debut, "Carrie," is still among his best-known and most-celebrated works — and it almost died in his trash can. Disappointed with the main character, King threw away the early manuscript. His wife, Tabby, famously dug the papers out of the trash and compelled him to continue. He was turned down by 30 publishers before Doubleday took a chance on "Carrie."
For King, success has always been about obsessing over his passion and consuming as much prose as he created. He once wrote, "If you want to be a writer, you must do two things above all others: read a lot and write a lot. There's no way around these two things that I'm aware of, no shortcut."
Oprah Winfrey
Self-made media mogul Oprah Winfrey is the only person in the world to have made Time Magazine's most influential people list 10 times. A globally known household name, Winfrey has a net worth of $3 billion. And, she's one of the few billionaires who grew up poor before finding success.
But the year 1977 was a hard one for Winfrey. That year, she was demoted from her position as a news anchor at a local Baltimore TV station just a few months after landing the job. Winfrey was humiliated and, as she told Baltimore magazine, "devastated." She quickly found her calling, however, after reluctantly taking a position as a talk show host.
From her roots growing up in rural poverty to being fired from her news job, Winfrey has always believed in learning from hard times. "Turn your wounds into wisdom," she once said.
Make Your Money Work Better for You
Steven Spielberg
One of history's most iconic directors, Steven Spielberg lists among his accomplishments two Academy Awards for best director, films that have grossed more than $9 billion over a half century and a net worth of $3.7 billion.
As an aspiring filmmaker, Spielberg was twice rejected from the University of Southern California. He kept trying, however, and eventually started his career as an unpaid intern for Universal. When USC gave him an honorary degree in 1994, he joked about having to buy his way into the school.
Spielberg's success comes from his willingness to tackle seemingly unsolvable problems. "I don't think any movie or any book or any work of art can solve the stalemate in the Middle East today," Spielberg once said of his movie "Munich." "But it's certainly worth a try."
Bill Gates
As the co-founder of Microsoft, Bill Gates will be forever remembered as one of the most important pioneers of the digital age. He chairs the world's largest philanthropic foundation and has a net worth of $88.8 billion. For 18 of the last 23 years, he was the richest person in the world, and he's constantly challenging himself.
In 1972, the high school senior and future Harvard dropout started a business with his friend and future Microsoft co-founder Paul Allen. The business was called Traf-O-Data, but after failing to develop any real customers, it folded with a net loss of $3,494 just a few years later.
Like so many other success stories, Gates took the early failure as a lesson and continued on. He once said, "Success is a lousy teacher. It seduces smart people into thinking they can't lose."
Make Your Money Work Better for You
Reid Hoffman
Reid Hoffman became chief operating officer of PayPal shortly after its founding and is a co-founder of LinkedIn. The venture capitalist and internet entrepreneur, who is worth $3.2 billion, also led investments in Airbnb and Groupon. But those are just his successes.
The same could not be said for SocialNet, the online networking company Hoffman founded in 1997. The business failed partly because of his unrefined managerial skills and because, according to Business Insider, the idea of social networking was so ahead of its time.
Hoffman learned not to chase perfection or wait to release a good product because it's not yet great. He famously said, "If you're not embarrassed by your version one release, you released it too late."
Evan Williams
The founder of Blogger, Medium and Twitter, Evan Williams is worth $1.4 billion. Like so many successful tech moguls, Williams is a college dropout.
Also like many successful tech entrepreneurs, Williams suffered an early failure. His podcasting platform Odeo was poised for success until it got swallowed up and rendered irrelevant by the release of the iTunes juggernaut.
One lesson the disappointing folding of Odeo taught Williams was the danger in trying to do too much. "Do fewer things," he once told Business Insider about his advice to young entrepreneurs. "It's true of partnerships, marketing opportunities, anything that's taking up your time. The vast majority of things are distractions, and very few really matter to your success."
Make Your Money Work Better for You
Vera Wang
Vera Wang is a global fashion icon with a net worth of $630 million.
One of her most painful early failures came when she realized her career had hopelessly plateaued. After 17 years as an editor at Vogue, Wang came to terms with that fact that she would never be editor-in-chief and made the painful decision to quit a job she loved.
Difficult as it was, the experience taught her never to be afraid of walking away from something safe to try something new and bold. Leaving her comfort zone led Wang to work as Ralph Lauren's design director. That job led her to open her own bridal empire, which is now world-famous. Her brand is currently licensed by the likes of Kohl's, David's Bridal and Zales.
She said in an interview with The Cut, "Don't be afraid of failing. I think not trying is worse than failing. Have the courage to try. Otherwise, what are we here for?"
Jeff Bezos
Amazon founder and CEO Jeff Bezos is worth $84.1 billion. On the road to success, however, he learned to embrace failure — that's how a billionaire like Bezos thinks.
Failure has been a consistent theme in the rise of Amazon. The Fire Phone was a bust, as were Amazon Auctions and Amazon Destinations. Bezos pushed all of these flops personally. But instead of downplaying or distancing himself from these fiascoes, he embraces them.
Bezos has always insisted that big failures are a natural partner of big thinking, and therefore, failure is essential to eventual success.
He once said, "If you decide that you're going to do only the things you know are going to work, you're going to leave a lot of opportunity on the table."
Make Your Money Work Better for You
Larry Ellison
Larry Ellison, who dropped out of college and once built databases for the CIA, is the founder of Oracle. He has a net worth of $55.5 billion.
Earlier in his career, however, Ellison obsessed over toppling Microsoft — and his arch-rival, Gates. Ellison developed the Network Computer, a cheap but functional computer that he dreamed would put Microsoft out of business. If you've never heard of the NC, that's because it was a major flop. Microsoft persevered — but so did Ellison.
What got him through was the belief in himself — not the desire to be the next someone else. Ellison once said, "To model yourself after Steve Jobs is like, 'I'd like to paint like Picasso, what should I do? Should I use more red?'"
Steve Jobs
The legacy of the late Steve Jobs is one of endless innovation. The Macintosh. The iPhone. The iPod. The iPad. His successes defined his generation of entrepreneurs.
But his biggest failures were at least as numerous as his biggest wins. Who remembers the Apple Lisa, Macintosh TV, Power Mac G4 Cube or Apple III? Very few people, probably, because these were all massive, expensive, humiliating and potentially career-crushing failures. But after each strikeout, Jobs kept swinging for the fences.
Jobs articulated how the certainty of death makes the fear of failure a useless endeavor. He said, "Remembering that you are going to die is the best way I know to avoid the trap of thinking you have something to lose. You are already naked. There is no reason not to follow your heart."
At the time of his death, Jobs was worth $10.2 billion.
Make Your Money Work Better for You
Thomas Edison
Arguably the most famous inventor of all time, Thomas Edison died with a record 1,093 patents, including those for electric light, the phonograph, the telegraph, batteries and the telephone.
At the time of his death, Edison was worth the equivalent of $170 million in today's dollars. All of it, however, was built on the rubble of epic failures. Chided in school for his lack of intelligence, Edison reportedly conducted 1,000 failed light bulb experiments before getting his most famous and significant invention right.
Believing fully in the redemptive powers of perseverance and hard work, Edison famously stated, "Genius is 1 percent inspiration and 99 percent perspiration."

BEFORE YOU GO
See Today's Best
Banking Offers