11 Incredibly Important Work Skills That Money Can't Buy You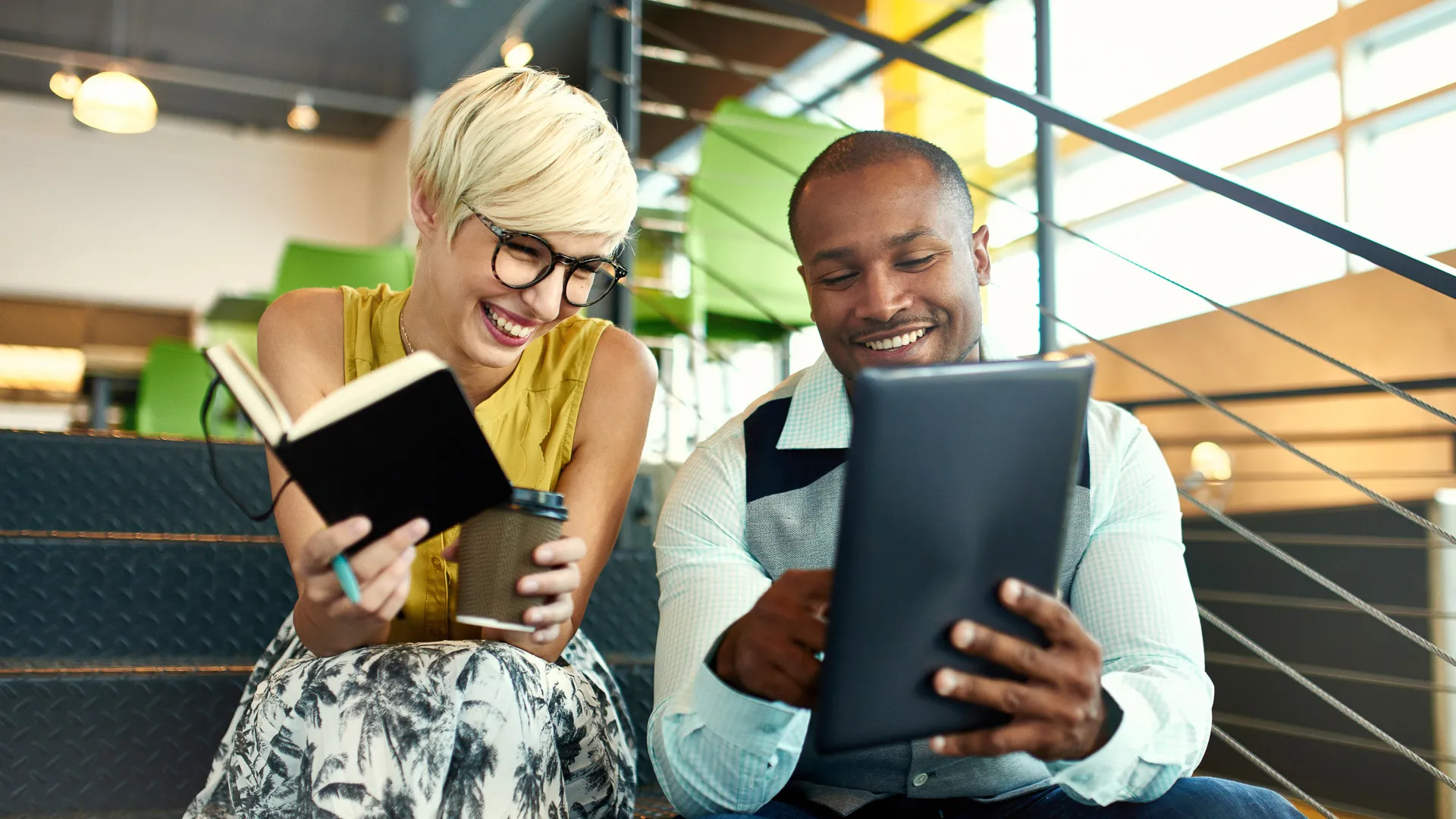 Concise Communication
We all know that many employers highly regard great communication skills, and being concise is one of the most important skills you can acquire. It's one of many ways you can improve your chances of getting a job.
"People who can make a point in as few words as possible are terrific candidates for management positions," said Igor Kholkin, an operations manager with web design and marketing company Coalition Technologies. "They are time-efficient, and they can explain anything quickly."
You don't have to take a class in communication to excel at this skill. Kholkin suggested a good habit to help improve your communication. Review each of your messages, and trim them of all the "fat." This includes unnecessary details, adverbs and adjectives that dress up a sentence but don't add any real value.
"The remaining message should include all of the important details to be conveyed in as few words as possible," he said.
Make Your Money Work Better for You
A High 'Emotional Quotient'
Want to make your boss love you? Being especially adept at reading and understanding others' emotions is a highly valued but vastly underrated job skill, said Kholkin.
"The millennial workforce loves leaders with a high EQ, which leads those who possess it to be promoted into managerial positions," he said. That's because managers with a high EQ will know how to get the most out of their staff in any industry, said Kholkin.
A first step to improving this key skill is learning to objectively identify your own emotions — and how they affect your behavior.
"You can then apply this knowledge to identify others' emotions, how to empathize with them and work with them towards agreeable outcomes," said Kholkin. Your boss, as well as your co-workers, will not only take note — they'll admire and appreciate your high EQ.
See: 94 Money-Making Skills You Can Learn in Less Than a Year
The Ability To Influence
The ability to get people to do whatever you need them to do without forcing them to do it is invaluable, said Kholkin.
"With this skill, the best team leaders will be able to motivate their teams organically," he said. But remember: True influencers are looked up to, not feared or followed strictly based on strong debating skills.
To develop this skill, become the proactive thinker and doer on your team, suggested Kholkin.
"Volunteer to take on the hardest tasks, or be the one to give a pep talk during a challenging stretch in a project. Inspire the team by being the first one to spring into action," he said.
Positivity
No one likes a downer. But an employee who is positive, even when given a downer of an assignment, is going to get appreciated, said Deborah Sweeney, an entrepreneur and CEO of MyCorporation.
"While so many employees plug along within their job descriptions, it's noteworthy when someone has a positive attitude and engages with other team members and customers in a positive way," she said.
If you're not always as positive as you think you should be, there are ways to turn that frown upside down. The Mayo Clinic listed habits that can help build this key skill, including the following:
Check yourself for negativity often.
Be open to humor.
Live a healthy lifestyle.
Keep the company of positive people.
Practice positive self-talk.
Make Your Money Work Better for You
Tracking Everything
One of the biggest mistakes professionals make is waiting until just before their review process to try to remember which deals they closed or what projects they finished, said Graeme Austen, author of "Hired: A 21st Century Guide to Paying Yourself, Not Your 'Dues.'"
The good news is that acquiring this skill doesn't demand any talent or learning, he said. All you need to do is create a spreadsheet and set up columns that track all of your accomplishments. Make sure you list the details, like dates, and specifically explain how it helped the company.
"This gives you a lot of leverage when it comes to negotiating your salary," he said.
Mindfulness
If you think mindfulness is something you do outside the office to rebalance your life, you might want to think again. Studies show that this can be a vital job skill that can improve your productivity and decision-making.
There are many ways to cultivate mindfulness. For example, Judith Lukomski, a career coach and founder of Transitions Today Performance Consulting, suggested meditation and yoga. But if those aren't for you, you can practice mindfulness simply by engaging fully in the moment or the task at hand.
Be mindful of what you are doing. In other words, concentrate your thoughts on the task at hand while understanding its importance.
Openness to Constructive Criticism
One the most important employability skills you can have is the ability to accept, understand and learn from constructive criticism.
"Understand that when people take the time to give you constructive criticism, it's a huge compliment: They care," said success strategist Carlota Zimmerman, JD. "They believe in your abilities, and want to help you go further."
To hone this skill, practice saying "I'm sorry" when you receive criticism, instead of trying to combat it. "The only way to go to the top is to admit and learn from your mistakes," said Zimmerman.
If you really want to succeed at your job, Alec Sears, a communications specialist at Frontier Business, recommends actively seeking out criticism.
"I've found that the masters of any craft are those who are continually asking questions, looking for feedback and finding ways to improve," he said. "They are proactive rather than reactive, staying ahead of trends rather than drowning in them. It's a challenging way to live your life; as humans we love routines, we love to feel comfortable with where we are. Seeking criticism disrupts both of these things and forces us to adapt. But it's also precisely what we need in order to excel in our careers."
Make Your Money Work Better for You
Conflict Resolution Skills
When you work as part of a team, it's inevitable that conflict will arise.
"Conflict itself is not inherently negative," said Martha Schmitz, a senior adviser at job search resource Mentat. "It offers chances for folks to consider new ideas, challenge themselves and grow. However, it is important that differences of opinion are not allowed to fester and cause ongoing anger, tension or bitterness between colleagues. The ability to openly talk about conflict, facilitate difficult conversations between colleagues, help people feel heard and find a way to reach consensus are of great importance to strong team functioning."
The only way to gain this skill is to actively work on it while on the job. "This skill, achieved through practice rather than any class, is sure to lead to greater career success," said Schmitz.
Creative Problem Solving
"Managers and teammates love a person who is able to look for creative solutions to problems as they arise," said Schmitz. "Suggest new ideas for how to improve your work or solve a problem that is slowing things down — your suggestions may not all be accepted, but the fact that you took the time to look for solutions rather than complaining about problems will show that you are a real value added to the team."
Even if you don't consider yourself a "creative" person, there are things you can do to improve your creativity.
"One way is to write down a list of ideas — every single idea, from the most simple to the most absurd; ideas that could never be executed, or simple changes that would solve world problems," said Valerie Streif, who is also a senior adviser at Mentat. "By training your brain to think like this, creative and innovative ideas will come much more naturally, which will make you a far more valuable employee."
Make Your Money Work Better for You
Flexibility
"Flexibility represents an individual's ability to deal with change in the workplace," said Rudy Racine, certified career coach and founder of HireLearners. "This skill is crucial because change is the one thing every employee is guaranteed to experience in their career. Professionals that show a reluctance to accept change are often left behind, or replaced by their employer."
Show your ability to adapt while on the job. Flexibility is an "extremely valuable work skill that can only be taught through experiencing it firsthand," said Racine. "The primary methods for developing this skill are taking action and experiencing failure. Taking action allows you to assess the results of those actions, and experiencing failure provides you with the information needed for the future."
Self-Awareness
Take inventory of what your skills are, and aim for jobs that are within your skill set. Be realistic rather than idealistic.
"It is vital that someone live in reality and recognize where he or she is truly talented and blessed with true ability, and on the flip side, where their skill level is far more prosaic," said Shlomo Z. Bregman, founder of the Jewish Executive Learning Network. "I've seen countless young professionals waste an enormous amount of time and amass years of frustration, simply by not having self-awareness. If you recognize where you have real talent and above-average ability, you can rally around that, and craft a very successful career. Sadly, many people I encounter abandon their best chance of winning at work when they pursue only what they're passionate about, and not where they have genuine ability. Self-awareness is an underrated, phenomenal gateway to professional advancement."
More From GOBankingRates
Gabrielle Olya contributed to the reporting for this article.