$5 a Week & the State of Unemployment Benefits Across the US
Weekly unemployment benefits could drop as low as $5.
pcess609 / Getty Images/iStockphoto
Unemployed workers who are looking to increase their weekly benefits seem to be out of luck -- at least for a while anyway. After weeks of failed talks between the White House and Congress, President Donald Trump put an end to negotiations for another broad stimulus package until after the election.
"I have instructed my representatives to stop negotiating until after the election when, immediately after I win, we will pass a major Stimulus Bill that focuses on hardworking Americans and Small Business," Trump tweeted on Oct. 6.
A delay in a new stimulus deal kills any hopes of extending enhanced unemployment benefits -- like the $600 weekly benefit provided via the CARES Act that ended in July and the subsequent $300 to $400 weekly benefit via an executive order issued by President Trump in August. Regarding the latter benefits, some states have already exhausted those funds. Take a look at the current state of unemployment across the U.S.
Last updated: Oct 12, 2020
What Will Happen Now That a New Stimulus Package Has Been Sidelined?
Without these enhanced unemployment benefits, Americans without jobs will have to rely on their regular state or federal benefits. In some states, that equals as little as $5 per week.
More than 26 million Americans are now collecting unemployment, according to the U.S. Department of Labor, and new claims continue to be filed across the U.S., largely due to the ongoing impact of COVID-19.
2/6
AndreyPopov / Getty Images
Regular Unemployment Benefits Are Based on a Range
On average, U.S. states pay $305.09 per week -- or $1,220.36 per month -- in unemployment benefits, according to Labor Department data from August. However, that's just the average.
Some states pay more, and some pay much less each week, depending on each state's unemployment benefits range, which can vary greatly.
3/6
DenisTangneyJr / Getty Images/iStockphoto
States That Pay the Highest Weekly Unemployment Benefits
Here's a look at Department of Labor data for states that pay the highest weekly unemployment benefits:
Massachusetts, up to $1,234; Washington, up to $790; and Minnesota, up to $740 -- note that higher weekly benefit amounts result from having dependents.
The majority of states pay a maximum benefit of $400 or more per week.
The average maximum benefit across the U.S. is approximately $526 weekly, equaling $2,104 per month.
States That Pay the Lowest Weekly Unemployment Benefits
Here's a look at additional data from the Department of Labor for states that pay the lowest minimum weekly unemployment benefits:
North Carolina, as little as $15; Louisiana, as little as $10; and Hawaii, as little as $5.
The majority of states pay less than a $100 weekly minimum amount.
The average minimum benefit across the U.S. is $61 weekly, equaling $244 per month.
5/6
PHOTOBUAY / Shutterstock.com
How Unemployment Benefit Amounts Paid by Nearly Half of States Compare To the Federal Minimum Wage
According to CNBC Analysis, nearly half of U.S. states pay less unemployment benefits per week than someone could earn working 40 hours at the federal minimum wage of $7.25 per hour.
And families who are only earning minimum wage are not making enough to meet their needs. According the the Economic Policy Institute, "A parent working full time while earning the minimum wage today earns too little to bring his family--even if it is just a family of two--above the federal poverty line."
Alternative Funding Relief Still on the Table
Even though President Trump did call off negotiations for a comprehensive stimulus package at this time, he has indicated that he's open to immediately approving funding for relief to airlines, small businesses and sending another round of $1,200 stimulus checks. However, he didn't specifically mention anything about extending enhanced unemployment benefits.
More From GOBankingRates
About the Author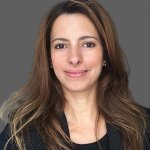 Cynthia Paez Bowman is a personal finance writer with degrees from American University in international business and journalism. Besides writing about personal finance, she writes about real estate, interior design and architecture. Her work has been featured in MSN, Brex, Freshome, MyMove, Emirates' Open Skies magazine and more.