13 Things Millennials Should Know Before Their First Real Job

7 min Read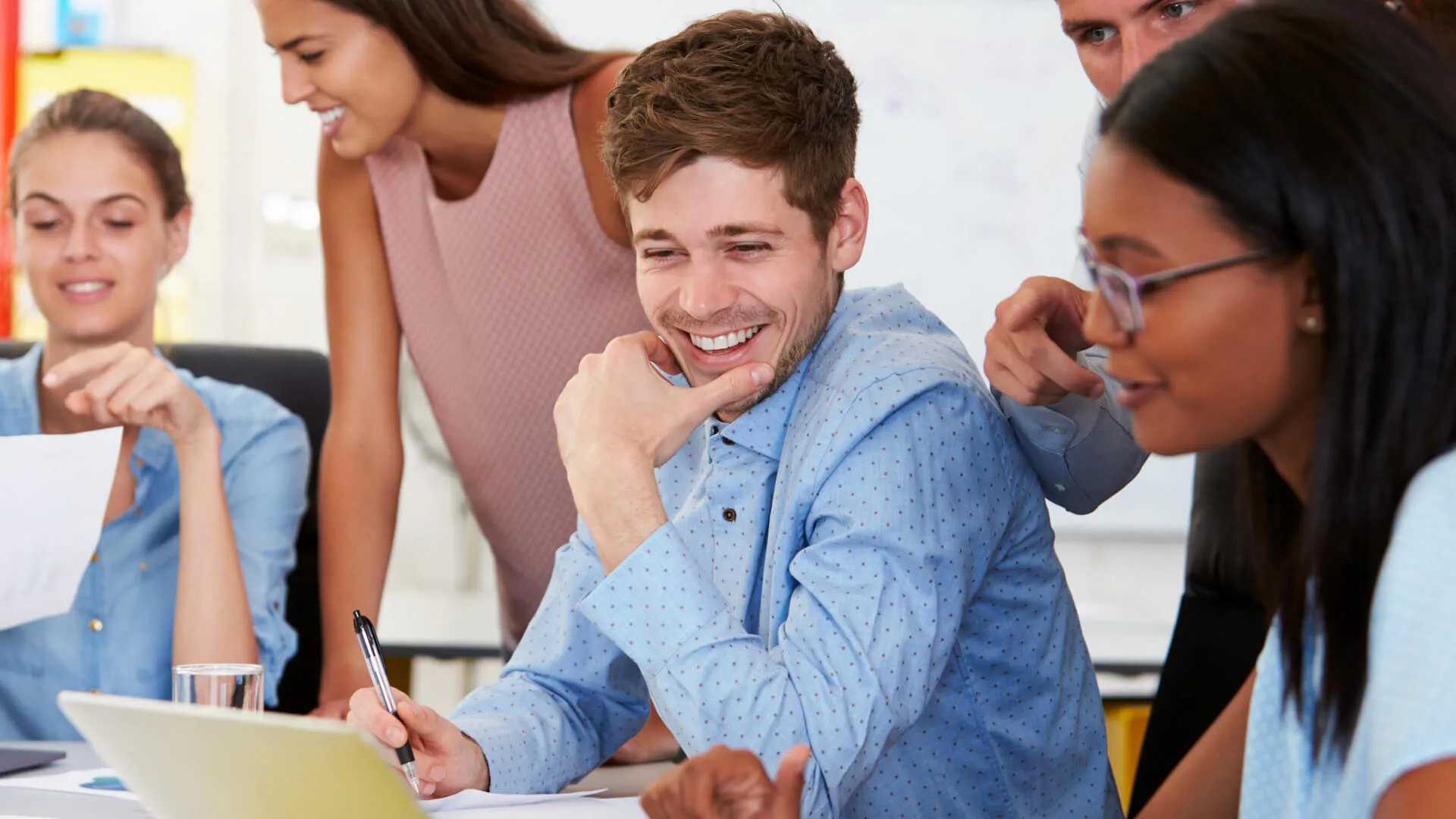 According to a 2016 Gallup poll, only 29 percent of millennials feel engaged at work, while 16 percent say they are actively disengaged. If you're a recent college graduate entering the workforce for the first time, those numbers might not be inspiring.
Fortunately, there are steps you can take to boost your odds of landing a satisfying position. You might need to adjust your expectations, however. Check out these tips for finding great opportunities and improving your odds of getting the job.
1. Build an Honest Resume
Above all, when you're creating your resume, it's important to be truthful about your educational background, professional history and skills. Embellishing or lying on your resume can come back to bite you, either costing you the job in the interview or getting you fired down the road.
Showcase your skills without being dishonest by highlighting what you can bring to the job you want. For example, you can describe your excellent customer service and communication skills instead of simply listing that you were an office assistant or cashier.
Super CVs: 8 Ways to Make Your Resume Stand Out From the Pack
2. Utilize Your Personal Connections
When you're job hunting, it can sometimes feel like the good jobs only go to people who have an inside contact. It might not be a coincidence.
Go through your network of family members, friends, friends of friends, past professional contacts, schoolmates and teachers. Research the industries and companies each person is part of and then start making some phone calls and sending some emails. Let people know you are a recent graduate looking for a job in their field. They might be able to provide you with recommendations or help you get interviews or, at the very least, some good advice.
Make Your Money Work Better for You
3. Expect Every Job to Involve Some Grunt Work
No matter the field, every position you could possibly imagine — even what you think is your dream job — will require at least one task you don't like doing. It might be filling out paperwork, running errands, organizing a supply room, having to come to work early or driving for long stretches. Keep that in mind and don't be tempted to quit when you have to do some cold calling on a Friday afternoon.
And Mess Up: All the Best Mistakes I Made at My First Job
4. Research the Company You're Applying To
Before you show up to an interview, read as much as you can about the company. Find out what the company does, what it stands for, how it got started and who the head honchos are. Make sure you understand the duties of the position you're applying for so that if you're asked any specific questions about the job, you know how to answer them. You'll stand out if you can compliment your interviewer about an article she wrote or say you recognized one of the company's executives from his TED talk.
Supercharge Your Search: 11 Free Job-Hunting Apps
5. Know How to Fill Out a W-4
A W-4 is the form you fill out at the beginning of employment or anytime your financial situation changes so that your employer knows how much tax should be withheld from your paycheck. Have your ID and Social Security number ready, and ask someone in the human resources department if you have any questions about how to fill out your W-4 or other paperwork.
6. Know the Difference Between Net and Gross Income
Gross income is what you earn before taxes, deductions and garnishments are taken out. You might make $5000 a month in gross income, but if you pay $1000 in taxes, $350 for health and dental insurance, and $500 in 401k deductions, your net income is $3150 per month. This is also called take-home pay, since it's the amount you actually bring home each month.
7. Know the Basics of a Professional Wardrobe
Dressing appropriately for the interview and the job are important factors that can affect whether you'll get and keep a job. If you aren't sure what the dress code is at the company, play it safe: Men, wear slacks and a dress shirt with a tie; women, wear a professional dress or shirt and pants with a blazer. If it's more casual, you can wear something different on your second interview or your first week on the job. When in doubt, dress up. It's better to be the only one in a blazer than the only one in jeans. After your first week on the job, you'll get a better feel for what most people wear on a daily basis.
Improve Your Prospects: 10 Ways to Successfully Climb the Career Ladder
Make Your Money Work Better for You
8. Ask Smart Questions During Your Interview
Asking questions shows your interviewer that you're interested in the company and have thought about the job seriously. Ask questions like:
– What have employees in this position done to succeed or move forward in the company?
– What type of career opportunities are available through this position?
– What do you enjoy most about working here?
Avoid questions about vacation time, consequences for coming in late or what the company does as it might show your interviewer that you're not the ideal person for the job.
Get Paid More: Negotiating Tips and Tactics for a Better Salary
9. Have a Bank Account Ready for Direct Deposit
Open a checking account with a local or national bank or credit union and make sure you are able to be paid through direct deposit. Many banks offer incentives or remove fees if you set up a direct deposit to your checking account.
You can also link a savings account to your checking account and set up automatic savings transfers, budget plans and more through your financial institution. Having a bank account before you start your new job can make the transition to full-time work smoother.
10. Be Aware of Maintenance Fees
Some banks have yearly or monthly fees, such as maintenance fees. These are common bank fees you can avoid. Read the fine print before you open an account so you know of all fees and restrictions associated with it. Knowing what fees to expect can help you prevent future frustration or avoid getting surprised by costs down the road.
11. Know Your Commute and Plan for Traffic
Drive — or bike or take the train or bus — to work a few days before you start your new job at the time you'll be driving when you start so you can most accurately gauge what traffic to expect on a typical workday. If you fail to plan for commute time, you could risk being late during your first week, leaving a bad first impression. Use a map app to see how long it might take you to get to work during rush hour and pad that amount with an extra 30 to 45 minutes. It's better to be too early than late. Once you get a feel for your regular commute, you can adjust what time you leave the house.
Make Your Money Work Better for You
12. Have a Positive and Professional Attitude
Even before you have a new job, show potential employers that you are positive and professional. When applying for jobs, be clean and professionally dressed. Use intelligent, appropriate language, and show gratitude for the interviewer's time. Once you start working, you can be a motivating team member by meeting your deadlines and having a good attitude.
13. Keep Your Long-Term Goals in Mind
Remember that this is your first job, not your last. If you land a job and can't see yourself staying there long term, just think of it as a stepping stone on your career path. Learn everything you can from the people around you, make strong network connections and develop useful skills for your next job.
Up Next: The Best Career Advice From Bill Gates and These Billionaire College Dropouts
You can alleviate fears or nervousness about your first interview or job by being as prepared as possible. Approach every opportunity as a learning experience and take what you can from it. Ten years later, you'll likely still be relying on something you learned from your first job, whether it was how to present yourself or how to maintain a good attitude.
About the Author