What To Do Every Month, Quarter and Year To Get That Raise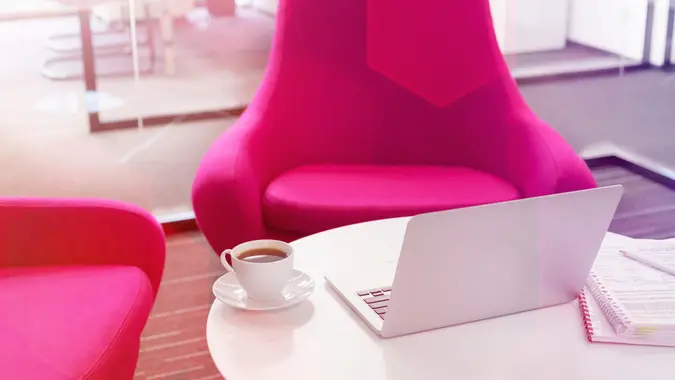 IPGGutenbergUKLtd / iStock.com
Asking for a raise can be daunting, but if you do the right prep work, it will be hard for your employer to turn down your request. In this "Financially Savvy Female" column, we chat with Eric Cormier, manager of HR services at Insperity, about what you should do every month, quarter and year to get the raise you want and deserve.
What You Should Do Every Month
Cormier recommends scheduling a monthly meeting with your supervisor to discuss real-time assessments of goals, performance, strengths and weaknesses.
"This helps employees stay on track and get a better understanding of ways they can improve throughout the year to achieve pay increases," he said. "It also effectively helps managers stay current on employees' activities and contributions."
Throughout the month, you should keep a record of your activities, accomplishments and kudos for quick reference when it is time to complete self-assessment reviews or for discussions with supervisors, Cormier said.
"If applicable, assign dollar amounts so a value can be connected to the bottom line," he said. "For example, ROI of achieving process efficiencies, or serving as an expert or 'go-to' person who helps other team members demonstrates additional worth beyond job expectations. Many employers are pleasantly surprised to see a comprehensive list of the ways you benefited your team and company."
What You Should Do Each Quarter
Cormier recommends participating in one professional development opportunity each quarter.
Make Your Money Work Better for You
"Reskilling and upskilling have become critical areas for businesses, so employees who demonstrate their dedication to improving and growing help managers justify pay increases," he said.
You should also check the average salary of your position each quarter to ensure you are still being paid the appropriate amount.
"While the marketplace value of some professions changes quicker than others, it is always a good idea for employees to know their worth in the marketplace," Cormier said. "Using sources such as Glassdoor, Salary.com and LinkedIn to conduct quarterly salary research can help employees remain informed."
What You Should Do Every Year
If you feel that you have exceeded goals and made a significant impact over the last year, now is the time to make a case for yourself and show why you deserve that raise.
"Although two of the hardest things workers can do is toot their own horns and ask for a raise, it is frequently a necessary part of the job," Cormier said. "Employees who use a business-case approach by taking steps to provide value, such as keeping records, communicating with supervisors, knowing their worth and upskilling, will be more confident, prepared and successful in pay increase discussions with supervisors."
GOBankingRates wants to empower women to take control of their finances. According to the latest stats, women hold $72 billion in private wealth — but fewer women than men consider themselves to be in "good" or "excellent" financial shape. Women are less likely to be investing and are more likely to have debt, and women are still being paid less than men overall. Our "Financially Savvy Female" column explores the reasons behind these inequities and provides solutions to change them. We believe financial equality begins with financial literacy, so we're providing tools and tips for women, by women to take control of their money and help them live a richer life.
Make Your Money Work Better for You
More From GOBankingRates