Forget About the 4-Day Workweek: Here's Why Billionaire Investor Ray Dalio Predicts We'll Soon Have a 3-Day Workweek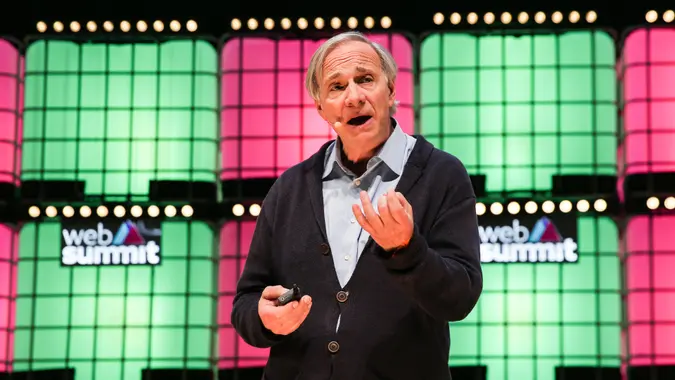 JOSE SENA GOULAO/EPA-EFE / Shutterstock.com
Although it's not the norm quite yet, several companies have switched over to a four-day workweek. And it seems like most employees would be on board for this change — a 2022 survey conducted by SimpleTexting.com found that 95% of Americans want a four-day workweek.
But while we're just starting to wrap our minds around the idea of shortening the workweek by a day, some experts predict that the typical workweek will become even shorter. While speaking at the Milken Institute's Asia Summit, billionaire investor Ray Dalio said that he believes we will soon have three-day workweeks. Here's why.
The Role of AI in How We Work
While speaking at the summit, Dalio said that as we utilize artificial intelligence more, humans will be working fewer hours.
"In terms of productivity, it could be mind-blowing," Dalio said, according to Fortune. "There are going to be robots with AI — you're making people, almost. If it's managed well, I think that the workweek could lessen. Maybe […] the workweek goes to a three-day workweek or so."
This might sound appealing to workers who want to work less — but this will likely also mean they get paid less too.
"There'll be these big, huge wealth implications," Dalio said.
Make Your Money Work Better for You
The Need for Policy
Because of the impact AI could have on wealth and how it's distributed, Dalio said there will need to be policies in place to prevent wealth inequality from becoming an even larger issue than it is today.
"With the productivity [benefits], there have to be decisions made around how that will be shared," he said. "There needs to be great reform […] of the system that would make it productive for most people."
More From GOBankingRates