Why Millennials Refuse To Work These 9 Jobs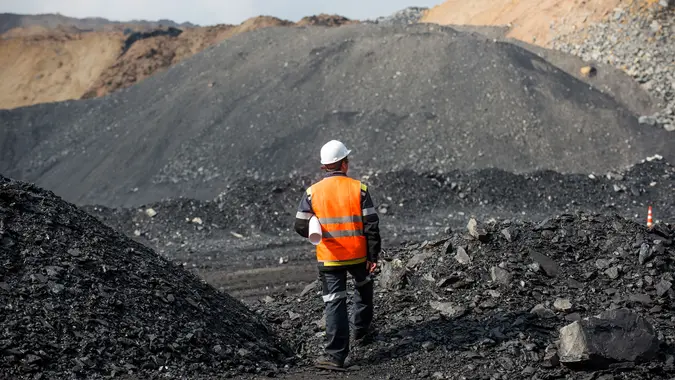 agnormark / Getty Images/iStockphoto
Each generation reshapes the way we work — and millennials are no exception. This group grew up learning, socializing, and playing online. Technology, therefore, plays a significant role in their personal and professional lives.
Many members of this cohort also graduated from college during the Great Recession. Some struggled to get a decent job, repay their student loans and achieve major financial milestones, like buying a house. As a result, millennials often gravitate toward stable career paths.
Millennials also reject the profit-first business mindset favoring a people-first way of operating. Socially conscious, they seek roles that align with their values and ideals.
According to a recent article published on MSN, this generation flat-out refuses to take certain jobs. We'll review which professions they avoid — and why — below.
Factory Worker
Millennials crave intellectual stimulation and creative outlets. A position as a factory worker would likely bore them to tears because tasks are repetitive and strictly defined, leaving no room for experimentation or personal touches.
Cashier or Retail Clerk
Members of the millennial cohort want to earn a good salary (who can blame them?). Currently, the lowest annual salary that would make them happy is $60,000. That means accepting a cashier or retail clerk job won't satisfy their need for financial security.
Interesting note: Generation Z wants to earn at least $80,000 annually!
Make Your Money Work Better for You
Coal Miner
Millennials are not only socially conscious. They're environmentally conscious, too. They want to work for companies that are committed to sustainability and reducing their impact on the environment. As a result, you won't often see them entering the coal mining profession!
Door-to-Door Sales Representative
As we mentioned before, financial stability is extremely important to millennials. So, while a door-to-door sales representative can earn a lucrative living, their income may fluctuate wildly from month-to-month. This unpredictability is a huge turn-off for many in this age group.
Trade Worker
Millennials would much rather work with their brains than with their hands. Their preferred tools are a laptop and smartphone instead of a hammer or wrench. That means fewer members of this cohort are becoming mechanics or working in the trades.
Full-Time Taxi Driver
Our third-youngest generation (behind Z and Alpha) doesn't want to be on the clock for 60 hours a week. This preference doesn't indicate a poor work ethic. It underscores their desire for a work-life balance. Roles, such as a full-time taxi driver, often require countless hours behind the wheel, so millennials tend to shy away from them.
Travel Agent or Data Entry Clerk
Millennials keep track of (and embrace) technological advancements and can see when a job is on the brink of becoming obsolete. For example, computers and artificial intelligence may soon completely fulfill the duties of a travel agent and data entry clerk. Since this cohort likes stability, advancement opportunities, and innovation, these positions aren't high on their career aspirations list.
Make Your Money Work Better for You
Other Things Millennials Avoid
Here are a couple other qualities that millennials look to avoid when searching for a job.
Location Dependent
Millennials don't like to commute or sit in a cubicle. They want to work from home – or another location of their choice. That means any job that requires physical attendance at a set location may be off the table for this generation.
Tom Blake, the founder of This Online World, says, "As someone who is on the tail-end of being a millennial, right now, I'm prioritizing jobs that provide flexibility for time zones and remote work. As someone who loves travel, I've been living a digital nomad lifestyle, on and off, for the last three years." 
"During this time, I've been a full-time freelancer but also a full-time employee. I've also spent time living on six continents over the last three years while holding down these jobs, so having the freedom to work on my own schedule has been vital," Blake continues.
Brooks Conkle, entrepreneur, agrees with Blake and says, "I'm on the remote work train. Commutes, to me, are the biggest waste of time. If an office is needed [five] days a week, it's not the right job for me. I'm all about collaborating during the week and team building, but a 9-5 at one specific location is a deal breaker for me."
Misaligned With Their Values
Millennials generally want to be employed by an organization that values diversity, protects the environment, is socially conscious, and does good things for the world. They need to feel connected to and fulfilled by their work. If that doesn't apply, the role isn't a fit.
Make Your Money Work Better for You
Conkle says, "It's pertinent that I'm excited about the work. Yeah, I get it. Every task won't have me amped, but I need to be working on projects that align with my interests and philosophy."
More From GOBankingRates