Why Quitting My 6-Figure Job Was the Best Decision for Me
Giving up a large salary was worth it for this mom of three.
I just quit my very comfortable, safe, six-figure, corporate full-time job. For the past 13 years, I worked my way up the corporate ladder and into a coveted position at my company that many people in my industry would have killed for. I had amazing benefits, great development opportunities, good co-workers, supportive bosses and a somewhat flexible schedule that allowed me to leave work every day by 4 p.m. so that I could get home by 6 p.m. to spend time with my kids before they went to bed.
Yes, you read that right, a typical commute could take me up to two hours driving, one way. But if you think this is the only reason I walked away from my job, you're wrong. Believe it or not, the decision to leave was not just because of the awful commute. I could've just gotten a job closer to where I lived. What really pushed me to leave was the realization that I no longer wanted to sacrifice my happiness and time for money. I wanted more control over my life so that I could do more of the things that I love and spend more time with the people I love: my family.
Make Your Money Work Better for You
Read More: My 16-Year Career Ended so I Started Over — Here's How
When I got home after a long day of work, I'd spend a couple hours of quality time with the kids before putting them to bed, then I'd go straight to work doing things for my own business Journey To Launch. This often meant that I'd go to bed between 1 a.m. and 2 a.m. each morning, only to wake up a couple hours later and start the cycle over again.
I literally had no time for my personal needs or health. My husband also had to take a backseat while I was in a constant "hustle" mode. While I was pregnant, it became very clear to me that this life grind was not sustainable. There would be no way that I could do everything going forward — work full-time, commute, run my own business, raise three young kids, have a successful marriage, plus everything else that comes along with life.
Make Your Money Work Better for You
More on Ditching Jobs: Americans Are Quitting Their Jobs But Most Still Love What They Do
Looking at the long list of things that I had to do, I had to make a choice. What could I keep doing and what could I give up? Of all the things in my life that I was juggling, the one thing that depleted my energy and gave me the least satisfaction was my full-time job. While it provided me with resources and money, it also was draining me of my life's energy.
I was unhappy and stressed out, which didn't allow me to be the best version of myself. My husband and kids were getting the leftover pieces of me. And that had to change.
Though we have made the proper adjustments to our finances to help prepare us for the loss of my income, it was still scary to leave such a safe, well-paying job behind for the unknown.
Make Your Money Work Better for You
See: People Are Quitting Their Jobs at Record Rates for the Best Reason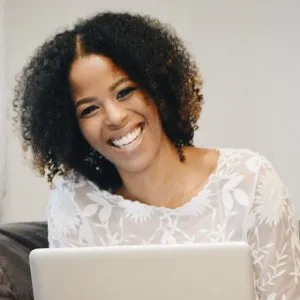 When I first started my blog and podcast Journey To Launch, it was primarily to chronicle my journey to launch — to financial independence. I had no way of knowing then, that today, this very same outlet that helps me share my journey and connect with so many people would also cause the biggest detour on my financial independence journey. But, I had gotten a taste of what doing purposeful work looked like and I couldn't go back and ignore that I wanted more from my life anymore.
While striving to reach the ultimate goal of financial independence, I've found a way to achieve a freedom today that I would not have otherwise known, and it has nothing do with the money, yet, everything to do with having options and the control over my time. The most exciting thing other than getting to do work that I love is that now I have more flexibility to spend time with my family.
Read More: Key Signs You're Ready to Start Your Own Business
More From Our Smart Money Squad
We make money easy.Get weekly email updates, including expert advice to help you Live Richer™.