Why Salary Transparency Matters When Attracting New Hires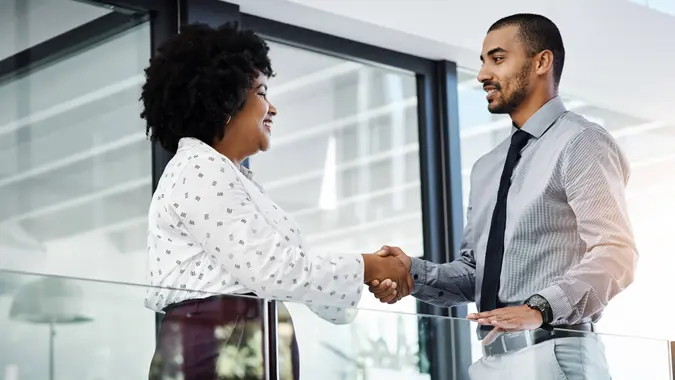 Dean Mitchell / Getty Images
Salary is the No. 1 factor workers use to determine which jobs to apply for, a recent CareerBuilder survey found. Yet despite the fact that 54% of workers said they use salary to determine whether or not to apply for a job, many job postings do not include salary information. And those that do sometimes use false numbers to lure in candidates — but this can backfire. The survey found that the top deal-breaker when interviewing for a job is learning the starting salary is lower than what is posted on the job description, with 48% citing this as a deal-breaker.
See: 14 Reasons You Didn't Get a Call Back After a Job Interview
Find Out: 30 Odd Jobs That Pay Insanely Well
With these stats in mind, it's clear that salary transparency is a major factor in attracting candidates, and it may be of even more importance given the current job climate.
"The job market is extremely competitive right now," said Scott Hirsch, CTO and co-founder of the recruitment platform TalentMarketplace. "We are experiencing a major labor shortage, so the power is in the hands of job seekers now. Companies are the ones who need to attract candidates — not the other way around."
Tips: How To Counter a Low Salary Offer
Why Companies Should Be Upfront About Pay
In a tight labor market, employers should be doing all they can to attract candidates to fill openings, and not listing a salary on a job posting could turn prospective employees off.
Make Your Money Work Better for You
"Some candidates will simply not apply for a job if there is no salary listing," said Joe Flanagan, senior career advisor at VelvetJobs. "Also, disclosing a salary or salary range may work as a screening process for an employer. Those who feel the stated amount is not right for them will not apply, therefore, only leaving the serious candidates."
Flanagan says pay transparency also reflects positively on the company.
"It portrays the transparency of the organization hiring," he said. "[It shows] they have nothing to hide — what you see is what you get — [and that they] do not want to take advantage of the candidate."
Not being upfront about pay can waste both the candidate's and company's time if it turns out expectations are not in alignment.
"Strong candidates will already know their market value, so there really is no use obfuscating what you're willing to offer," said Brian Snedvig, CEO and co-founder of the online resume builder Jofibo. "It also makes it much easier for both the company and the candidate to negotiate salary once that conversation comes up. The applicant knows where the company stands and can tailor their counter-offer accordingly."
Potential Drawbacks of Salary Transparency
Although it's clear that job applicants want to know a salary upfront, there are some potential downsides to listing a salary or salary range on a job posting.
"The company is locked into that number as a minimum," Snedvig said. "Someone who would otherwise be willing to accept less money now knows the company is willing to pay more, which is a worse negotiating position for the company."
Make Your Money Work Better for You
Another potential negative of including salary on job postings is that it may attract candidates who are only applying for the money.
"The salary [may] become the main deciding factor, and it shouldn't be," said Giacomo Verde of HROne. "A candidate should also be motivated to join the company for the position and the mission of the company."
It also may be disadvantageous to companies that offer top-of-the-line benefits or equity in the company but offer a comparably lower salary than others may offer for the same position.
More From GOBankingRates
Last updated: Sept. 30, 2021