65% of Workers Want an Emergency Savings Plan Perk — These 10 Companies Will Help Match Your Funds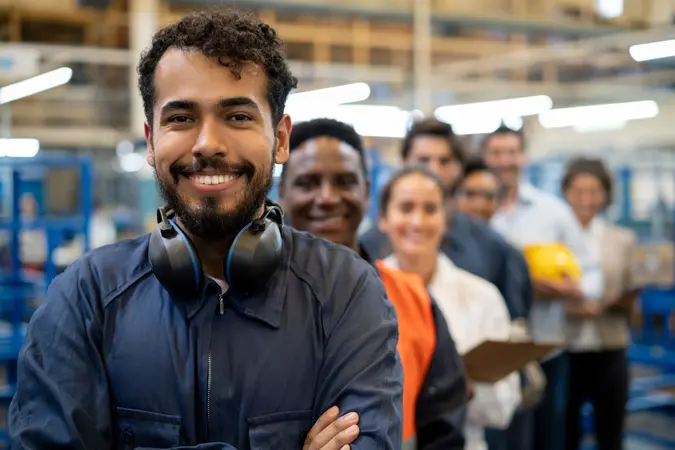 Hispanolistic / Getty Images
Saving for emergencies is a tremendous challenge for Americans. According to a recent poll conducted by CNBC and Momentive, 53% of Americans say they don't have an emergency fund. Unsurprisingly, many Americans are also not positioned well for retirement. 
I'm a Financial Planning Expert: Here Are 5 Things You Should Never Spend Money on If You Want To Be RichMore: 3 Signs You're Serious About Raising Your Credit Score
But Americans aren't sitting idly by, and want their employers to step up and help out. A new survey from MFS Investment Management found that 65% of workers say they will need to save at a higher rate for their long-term future; 55% say that if given $1,000, they would add it to their emergency savings.
And they're looking at their employers to help cough up the cash. 
Matching one's emergency savings plan is not exactly commonplace, but there are a number of companies that will help contribute to your rainy day funds. Let's have a look at which ones are rising to the occasion.
Starbucks
In 2022, Starbucks announced that in partnership with Fidelity, it was launching My Starbucks Savings, a new way to help eligible partners save for emergencies. All eligible U.S. partners are now able to contribute a portion of after-tax pay on a recurring basis directly from their paycheck to a personal savings account. Starbucks will contribute $25 and $50 credits at "key saving milestones" — up to a total of $250. 
Make Your Money Work Better for You
BlackRock, ADP, Best Buy, Self Financial, Truist and Varo  
Investment firm BlackRock announced in 2021 that it was building on its $50 million philanthropic Emergency Savings Initiative. Participants include the following companies: ADP, Best Buy, Self Financial, Truist and Varo. 
As participants, these companies agreed to launch an effort addressing emergency savings within a year of joining and to share anonymized data of results with BlackRock. In return, the companies nabbed access to the expertise BlackRock provides through partners including Common Cents Lab, Commonwealth and Financial Health Network.
Take Our Poll: What Are You Worth to Your Company?Learn: Here's How Much Money Experts Say You Should Have in Your Savings Account If You're in Your 50s
Kroger, Levi Strauss and SunTrust Banks 
The Wall Street Journal reported in 2019 that Kroger, Levi Strauss and SunTrust Banks were all stepping up to offer their employees an "emergency savings benefit."
More From GOBankingRates