Your 'Niceness Factor' May Be the Key To Getting Hired This Year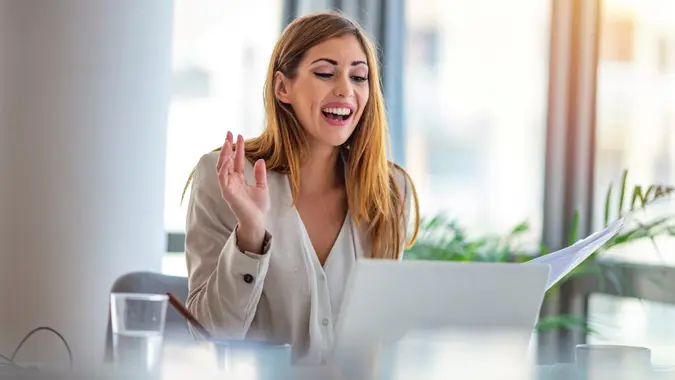 dragana991 / Getty Images/iStockphoto
In today's super-competitive job market, having all the right skills for a position might not be enough to get you that offer. You might make it past the initial screening round, but when it comes to actually getting hired, recruiters and hiring managers will be judging your personality along with your skillset — and being nice may go a long way.
Find Out: What It's Like To Job Hunt During a Pandemic
A Zety survey of over 200 hiring managers and recruiters found that first impressions are important and that your "niceness factor" may be the key to making a good one. Here's a closer look at what that means — and what other personality traits matter when it comes to landing a job.
First Impressions Have a Big Impact
Eighty-three percent of hiring managers and recruiters said that the first impression a job candidate makes is an important factor when deciding if they will hire them, the Zety survey found. It's during these first few moments that your "niceness factor" comes into play.
Be Prepared: How To Interview For a Job When You're Wearing a Mask
Make Your Money Work Better for You
As for what exactly that means, Jacques Buffett, a career expert at Zety, notes that "there's inevitably an element of subjectivity to what's perceived as nice. To quantify this in a more objective sense, I'd say it comes down to giving an impression of warmth and trustworthiness. This has to be in combination with showing competence for the role of course. But given two identically competent candidates where one fails to show warmth and personability, you can be sure the majority of hiring managers will opt for the 'nicer' one."
How To Convey 'Niceness' During a First Impression
As the old saying goes, you only have one chance to make a first impression so you want to ensure you make a good one. This is your first chance to show that you are a nice person that the hiring manager would want on their team.
Tips: How To Interview for a Job Over Zoom
"If you're attending an in-person interview, be professional and polite from the second you walk in the door," Buffett said. "Treat the receptionist with the same respect as you would the CEO. In past roles, I've consulted with the front of office staff on hiring decisions and gleaned valuable insights."
Make Your Money Work Better for You
Use a warm and friendly greeting with everyone you meet, and be mindful of your body language.
"Keep your body language confident but open and pleasant — posture, eye contact and a smile make all the difference," Buffett said. "Non-verbal communication is an integral part of human behavior and something we take into account without even knowing it consciously."
These same body language guidelines apply if you'll be interviewing for a position remotely.
Once Hired: 5 Things To Negotiate at Your Job Other Than Salary
How To Convey 'Niceness' Throughout the Interview
A warm greeting and a smile won't be enough to make you come off as a nice person if you spend your whole interview bashing your old employer. Throughout the interview, recruiters and hiring managers will be looking for other personality traits that are indicative of your "niceness factor." According to the Zety survey, the top traits they will be looking for include loyalty, integrity, sincerity, kindness, patience, emotional intelligence, tolerance and open-mindedness.
Make Your Money Work Better for You
Vote: Do You Think the Minimum Wage Should Be $15? Take Our Poll
"Maintain that open and honest body language, and use active listening techniques such as brief verbal affirmations to confirm you're listening, and non-verbal affirmations like nodding and leaning forward," Buffett said. "Also, follow the oft-repeated advice of not being negative about past roles or employers — you might be telling the truth, but for the interviewer, it will more likely than not be a red flag. Ask questions about company culture and values to show emotional intelligence. And if possible, ask the interviewer about their own progression with the employer. People love talking about themselves and it helps build rapport and show an interest."
More From GOBankingRates
Last updated: March 24, 2021
Make Your Money Work Better for You