7 Unconventional Ways to Get Rich Online That You've Maybe Never Heard Of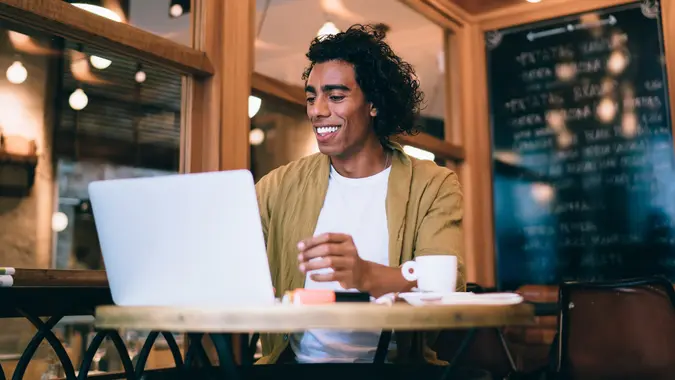 GaudiLab / iStock.com
The internet is a vast expanse of opportunities, many of which are still untapped or little known. While conventional online money-making methods like e-commerce or digital marketing are widely recognized, there are several unconventional ways to build wealth online that remain under the radar.
1. Virtual Real Estate Investing
Digital Landlord: The concept of buying and selling digital properties, like websites or domain names, is akin to real estate investing. You can purchase underperforming websites, improve their content and SEO, and then sell them for a profit. Similarly, buying domain names that have potential future demand and selling them to interested parties can be lucrative.
2. Online Gaming Tournaments
Esports Competitor: If you're skilled at online games, participating in esports tournaments can be a way to earn substantial money. With the rise of competitive gaming, numerous platforms offer prize money for winners and top performers in various gaming genres.
3. Creating and Selling Niche Online Courses
Digital Educator: If you have expertise in a unique or highly specialized field, creating online courses can be surprisingly profitable. Platforms like Udemy or Teachable allow you to sell courses on anything from urban gardening to advanced data science.
4. Virtual Event Planning
Digital Event Organizer: With the increase in virtual events, becoming an online event planner for webinars, workshops, or conferences can be a profitable venture. This involves coordinating with speakers, managing online platforms, and ensuring smooth execution of the event.
Make Your Money Work Better for You
5. Flipping NFTs (Non-Fungible Tokens)
NFT Trader: Similar to trading stocks or cryptocurrencies, buying and selling NFTs can be profitable. This involves understanding the digital art and collectibles market and predicting which NFTs might increase in value.
6. Crowdtesting Platforms
Quality Assurance Tester: Companies pay for testing their websites or applications before launching. By signing up as a tester on crowdtesting platforms, you can earn by testing user interfaces, user experiences, and reporting bugs or improvement suggestions.
7. Voice-Over Work for Podcasts and Audiobooks
Voice Talent: If you have a good speaking voice, offering voice-over services for podcasts, audiobooks, or even video content can be a unique way to earn money. Platforms like Fiverr or Upwork provide opportunities to connect with clients needing voice talent.
Bonus: AI-Powered Investment Bots
Automated Trader: While this requires some initial investment and risk tolerance, using AI-powered bots for stock or cryptocurrency trading can be a way to earn money. These bots can analyze market trends and make trades on your behalf.
Unconventional online wealth-building strategies often require creativity, a willingness to learn, and sometimes an upfront investment. However, the key is to find a niche that suits your skills and interests. As with any investment or business venture, there are risks involved, so it's essential to do thorough research.
Editor's note: This article was produced via automated technology and then fine-tuned and verified for accuracy by a member of GOBankingRates' editorial team.
Make Your Money Work Better for You
More From GOBankingRates