71% of Americans Are Satisfied With Their Household Income — Here's What To Do If You're In the 29%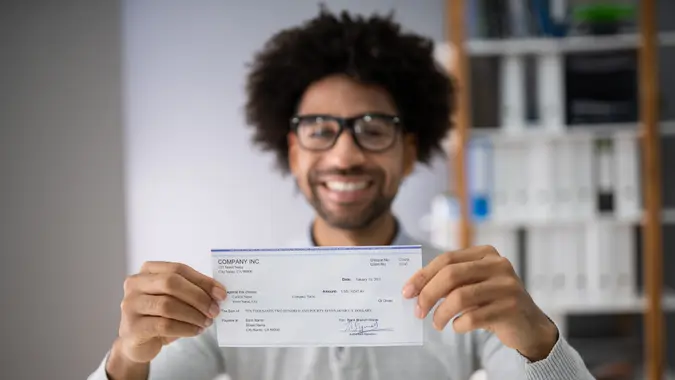 AndreyPopov / Getty Images/iStockphoto
As inflation continues to take hold of many personal budgets and the job market remains rocky with "job hopping" becoming a norm, a new poll shows that, surprisingly, many people are satisfied with their income and careers.
Costco's Best Deals? Employee Reveals 10 Standout Buys for Your Money
Learn: With a Recession Looming, Make These 3 Retirement Moves To Stay On Track
Gallup conducted a recent survey on satisfaction levels regarding nine factors of living and found that 83% said they were satisfied overall. Categories included family life, housing, job, education, community, personal health, leisure time, standard of living and household income. All categories ranked at 71% satisfied or higher. 
When it comes to household income, though that was the lowest ranked satisfaction point, even at 71% that's still more than might be expected and is more than the 64% who said the same in 2019, before the pandemic, says Fox Business. 
Though, the new jump in satisfaction could be a result of the fact that fewer Americans are living paycheck to paycheck, as GOBankingRates.com recently reported. The number of households surviving on weekly or biweekly earnings is currently 60%, down from 64% a year prior. CNN also reported in late January that wages for American workers are up overall by 5.1% (though not still totally on pace with inflation), which may also point to the new development.
Make Your Money Work Better for You
Take Our Poll: Do You Have a Second Job or Backup Plan in Case You Are Laid Off?
But what if you are in the 29% who reported being unsatisfied with the level of income coming in? There are some options to consider to bring in more money:
More From GOBankingRates
Make Your Money Work Better for You