Top 5 Finance Tips from Millennial Millionaires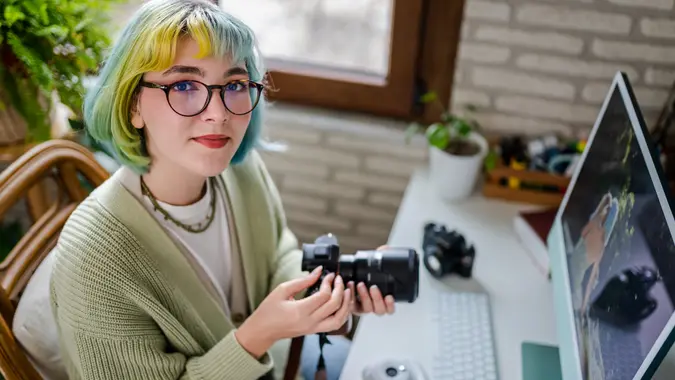 Kemal Yildirim / Getty Images
The new generation of millennial millionaires is reshaping the conversation around wealth and money. By prioritizing values like financial literacy, investment, and multiple income streams, these individuals are accumulating substantial wealth at a young age. Here are the top five finance tips from millennial millionaires that anyone looking to improve their financial health can consider.
1. Financial Education is Key
Why It's Important:
Financial literacy forms the foundation for making informed and effective money decisions.
How to Apply:
Educate yourself about personal finance, investment, and money management.
Utilize resources like books, podcasts, and financial seminars.
2. Diversify Income Streams
Why It's Important:
Having multiple income sources enhances financial security and wealth-building opportunities.
How to Apply:
Explore various income-generating opportunities, such as side gigs, freelancing, or investment in stocks, real estate, or small businesses.
3. Invest Early and Consistently
Why It's Important:
Early investment allows you to take advantage of compound interest, increasing the potential for wealth accumulation.
How to Apply:
Start investing as early as possible, even with small amounts.
Consistently contribute to your investments and retirement accounts.
4. Live Below Your Means
Why It's Important:
It allows you to save and invest more, speeding up wealth accumulation and providing financial stability.
How to Apply:
Create and adhere to a budget.
Prioritize needs over wants and avoid lifestyle inflation.
Make Your Money Work Better for You
5. Leverage Technology for Financial Management
Why It's Important:
Utilizing technological tools can enhance financial management, budgeting, and investment.
How to Apply:
Use financial apps and platforms for budgeting, investing, and monitoring your financial health.
Millennial millionaires demonstrate that with the right approach, financial prosperity is achievable even at a young age. Prioritizing financial education, diverse income streams, early and consistent investment, frugal living, and leveraging technology for financial management can set the foundation for robust financial health and wealth accumulation. Implement these tips, and you could set yourself on the path to becoming the next millennial millionaire.
Editor's note: This article was produced via automated technology and then fine-tuned and verified for accuracy by a member of GOBankingRates' editorial team.
More From GOBankingRates